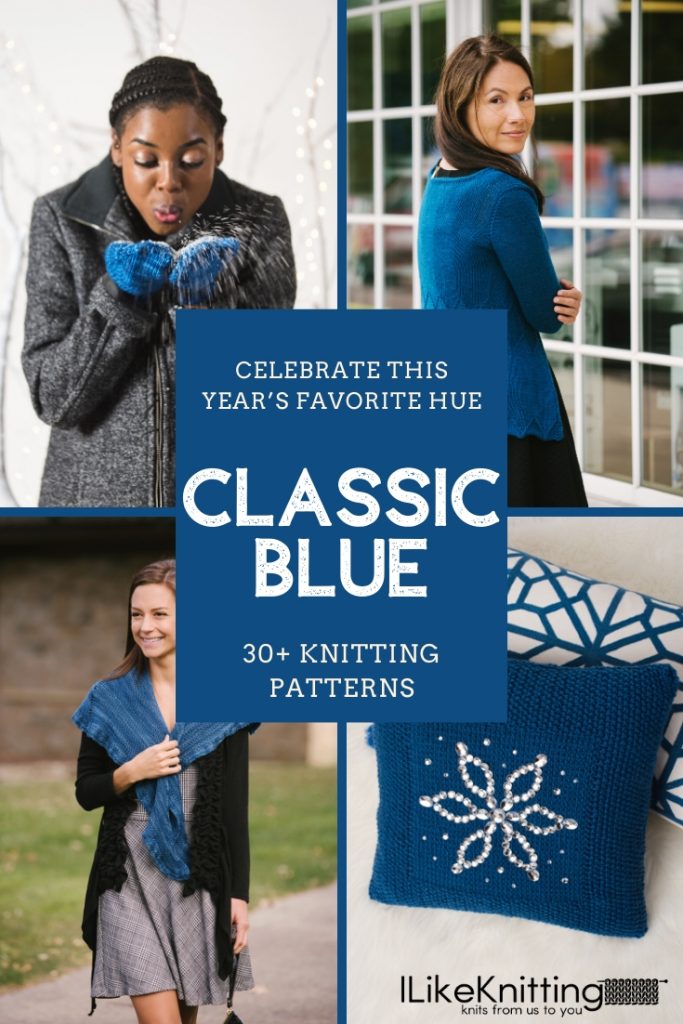 Pantone announced the color of 2020 just in time for the new year. Classic Blue, according to Pantone, instills calm, confidence and connection. They describe it as a color that "highlights our desire for a dependable and stable foundation … as we cross the threshold into a new era." At I Like Knitting, we have always loved blue, and over the years, designers have gravitated towards this color naturally, creating an array of beautiful blue designs.
Elegant, simple, timeless, enduring — Classic Blue is going to be a hit this year. 
In honor of this new shade, we've gathered up our favorite blue knits for you to enjoy, along with suggested color palettes that pair perfectly with this staple color.
For complete information on this year's color, visit Pantone's Color of The Year page. 

1
2
4
3