Get inspired with cozy, cute, and glamorous knits!
Dear Knitter,
In some places, the first snowfall of the season has already happened — and it's not even officially winter yet! But the holiday spirit is getting into full swing already, and we have plenty of projects for knitters of all experience levels. Get ready to be inspired!
Let's take a look inside the December 2023 issue of I Like Knitting to see what calls to you!
Featured Pieces
This month's featured patterns are cute, cozy, comfy, and sparkly:
Sleepy Snickerdoodle the Knit Reindeer Toy: We're just going to start off with the cutest little reindeer plush that's perfect for a young one (or the young at heart). This adorable little reindeer makes a great gift or could become part of your holiday décor.
Winterberry Colorwork Cardigan: This stunning holiday cardigan uses steeks to make your work easier. Layer up and look lovely all winter long!
Icy Rose Beaded Winter Hat: You'll love the cable motif, embellished with a bead at the center of each cable. Best of all? No pre-stringing required!
Golden Afterglow Bishop Sleeves Sweater: This minimalist style sweater works well dressed up or down. It's bound to get pride of place in your sweater drawer!
Here are just a few more ways for you to cover up, stay cozy, and add a little glamour to the season:
All Is Calm
With a pattern as gentle as a first snowfall, our Snowdrift Cable Scarf will enchant you. This is one of those projects that looks harder than it is (we won't tell!). This scarf pattern, rated Easy, is the perfect blend of tradition and contemporary design.
We've got you covered head to toe here, with our Dusk & Dawn Colorwork Hat, Softly Falling Snow Mittens, and Cabin Comfort Lounge Socks.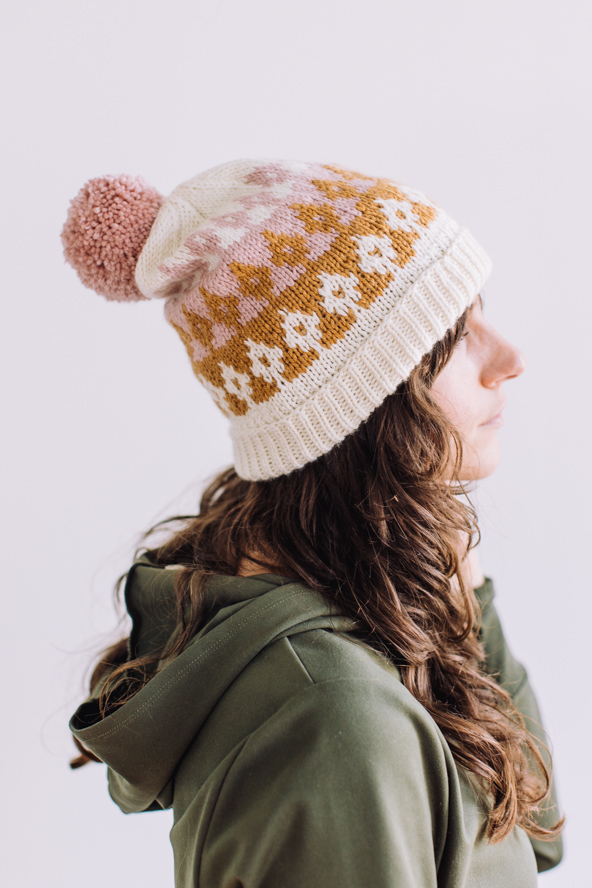 All Is Bright  
There are all sorts of ways to stay warm as winter rolls in. Our Fuchsia Frost Mock-Cable Sweater is an easy-rated pattern that's a real statement piece. You'll love the all-over mock-cable and eyelet pattern that makes this sweater something special.
There are other ways to stay warm, inside and out. Knit our Cranberry Checker Blanket to have a new cozy cover-up by the fire, or Winter Winds Balaclava — designed to help fight hat head!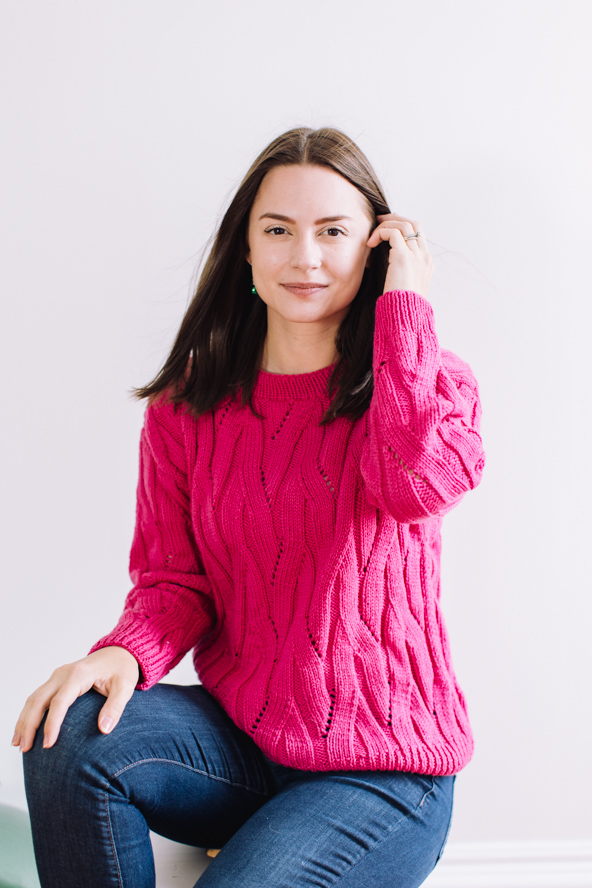 Winter Wonder-Glam
How about a charming headband in a two-color brioche motif? Add a little sparkle to your outdoors activities with our Arctic Shimmer Brioche Headband. This weekend project is perfect for on-the-go knitting — small enough to tuck into your yarn bag and sparkly enough to brighten your day. Make it for yourself or as a gift!
Need a little glamour for an evening out? Even casual get-togethers are worthy of a little shimmer. Try our Midnight Frost Garter Stitch Sweater. For fancier outings, our Icicle Elegance Cocoon is stylish, versatile, and cozy, too!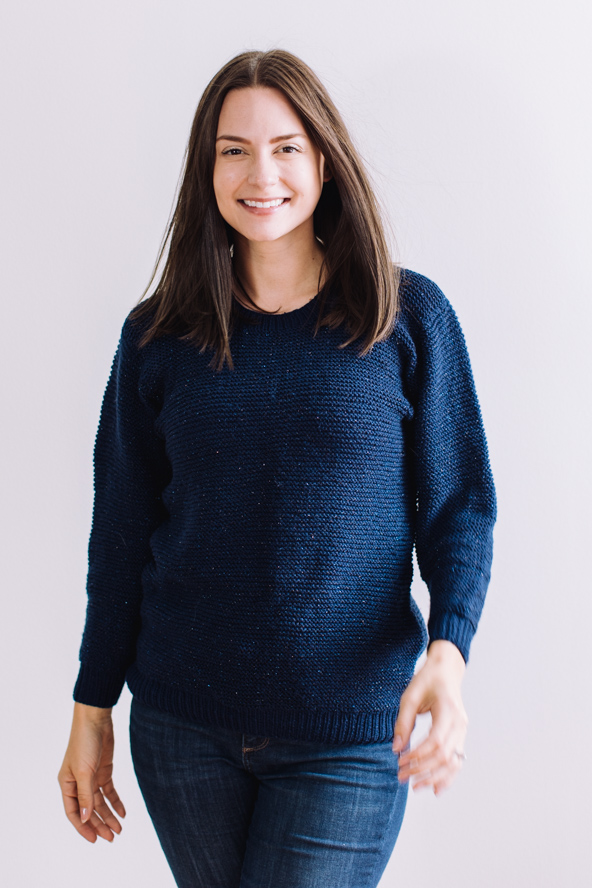 Standout Sweaters
When you want to stay warm, you need a new sweater. Treat yourself to something stylish: Our Winter Sky Wrapped Sweater flows with timeless elegance and modern charm (and the pattern's rated easy!). Or go for our Window Pane Plaid Sweater, a pullover that's a fusion of classic design and modern technique.
The December 2023 issue of I Like Knitting is packed with patterns that are bound to become new wardrobe staples and favorite gifts to knit.
Each of the patterns in I Like Knitting comes with everything you need to finish your project:
A full list of all the yarns and tools you'll need
Row by row instructions
Special stitch instructions
Pattern notes
Detailed, full-color photography
There's something for knitters of all experience levels in the December 2023 issue of I Like Knitting. And if you're still craving more creative projects ideas, you have immediate access to our complete library of more than 700 patterns, expert tips and tutorials, along with many more special collections, including The Knit Mitten Collection, The One-Skein Knitting Collection, The Vintage Knits Collections and The Knit Hat Collection. It's all yours with your membership in the I Like Knitting Gold Club.
We have over a dozen adorable and inspiring projects in our December 2023 issue. Which project will you cast on first?