Dear Knitter,
Whether you're ready to hit the ice, hike a winter trail, or settle in around the fire with a mug of warm apple cider, you'll look fabulous in our Have An Ice Day Jacket.
You'll love the deep collar — perfect if you need to turn it up against a sudden chill. And the texture of this jacket is as beautiful as it is cozy. "Dancing" ribs work their way up the sleeves and shoulders, giving this jacket an eye-catching texture.
You'll appreciate the solid, sturdy basics of this jacket, too, including chunky buttons and practical pockets.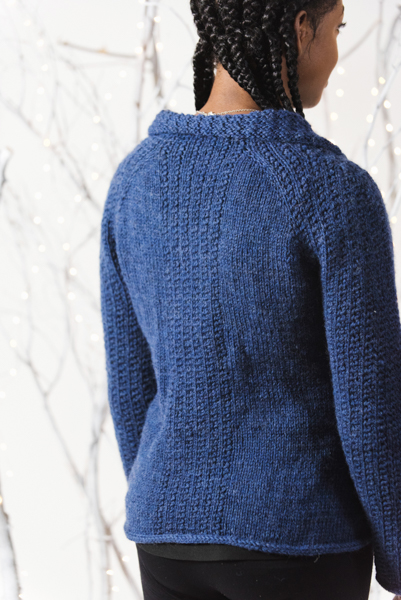 You'll work the body of this jacket flat from the top down, then work the sleeves in the round. Rated Intermediate, the Have An Ice Day Jacket could easily become a staple in your winter wardrobe!
The Have An Ice Day Jacket pattern includes:
List of necessary materials
Line-by-line instructions
Pattern notes
Detailed photography
Finishing instructions
Pick your favorite color and cast on this project for a fabulous new warm, cozy, and stylish jacket!
Happy knitting!