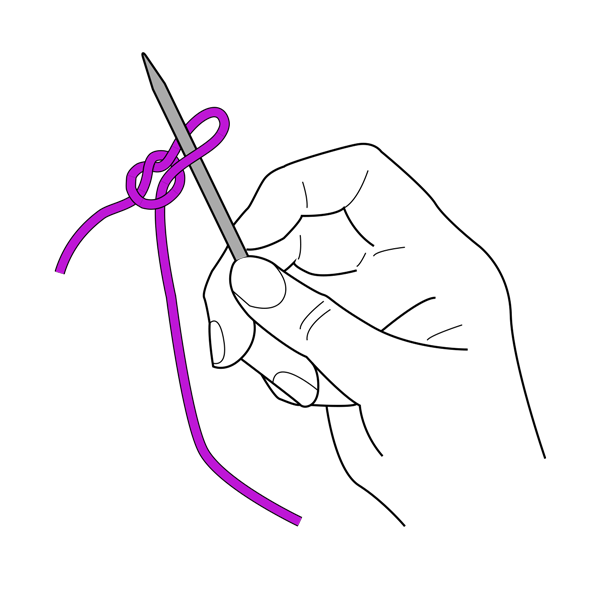 Learn how to do a slip knot with this tutorial!
Before starting the slip knot, decide which method of casting on you want to try. If you choose the long-tail cast-on method, leave approximately an inch for every stitch that you're about to place on the needle. For the knitted cast-on, leave eight to ten inches between the end of the yarn and the slip knot.
1

Hold the short end of the yarn in your palm with your thumb. Wrap the yarn around the index and middle fingers twice.

2

Pull the strand attached to the ball through the loop between your two fingers to form a new loop.

3

Place the new loop on the needle and tighten it by pulling on both ends of the yarn to form the slip knot. You are now ready to begin casting-on.