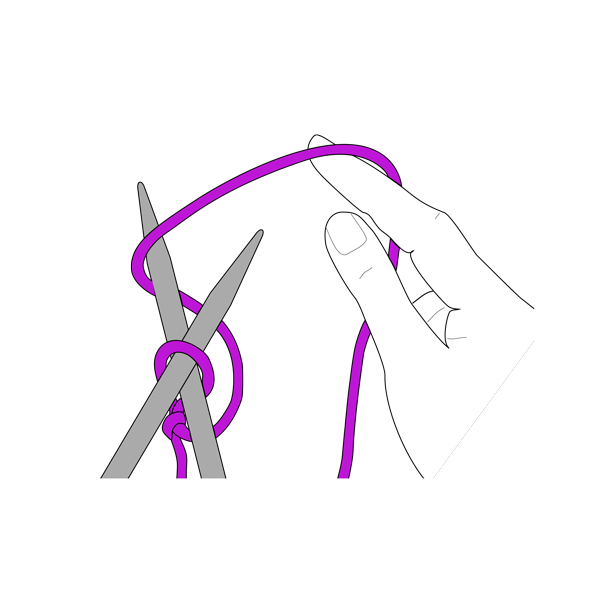 Learn how to do the knitted cast on with this tutorial!
1

Make a slip knot on the left needle. Insert the right needle knitwise into the stitch on the left needle. Wrap the yarn around the right needle as if to knit.

2

Draw the yarn through the first stitch to make a new stitch, but don't drop the stitch from the left needle.

3

Slip the new stitch to the left needle as shown. Continue until all the stitches are cast on.