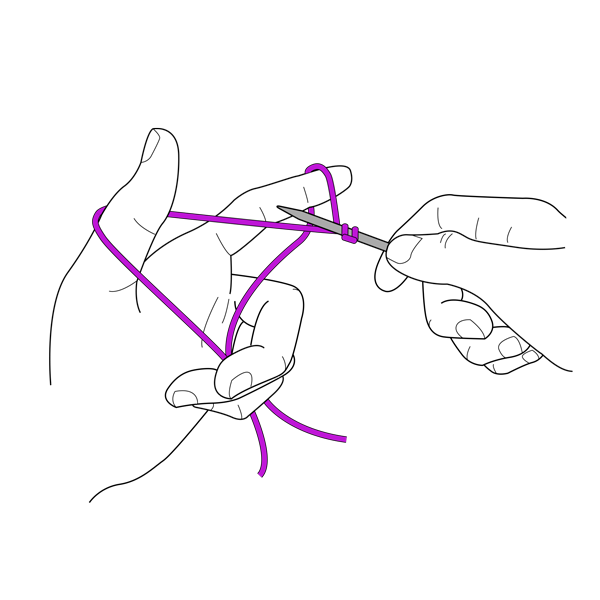 Learn how to do a long tail cast on with this tutorial!
1

Make a slip knot on the right needle, leaving a long tail. Wind the tail end around your left thumb, from the front to the back. Wrap the yarn from the ball over your left index finger and secure the ends in your palm.

2

Insert the needle upward into the loop on your thumb. With the needle, draw the yarn from the ball through the loop to form a stitch.

3

Take your thumb out of the loop and tighten the loop on the needle. Continue until all the stitches are cast on.