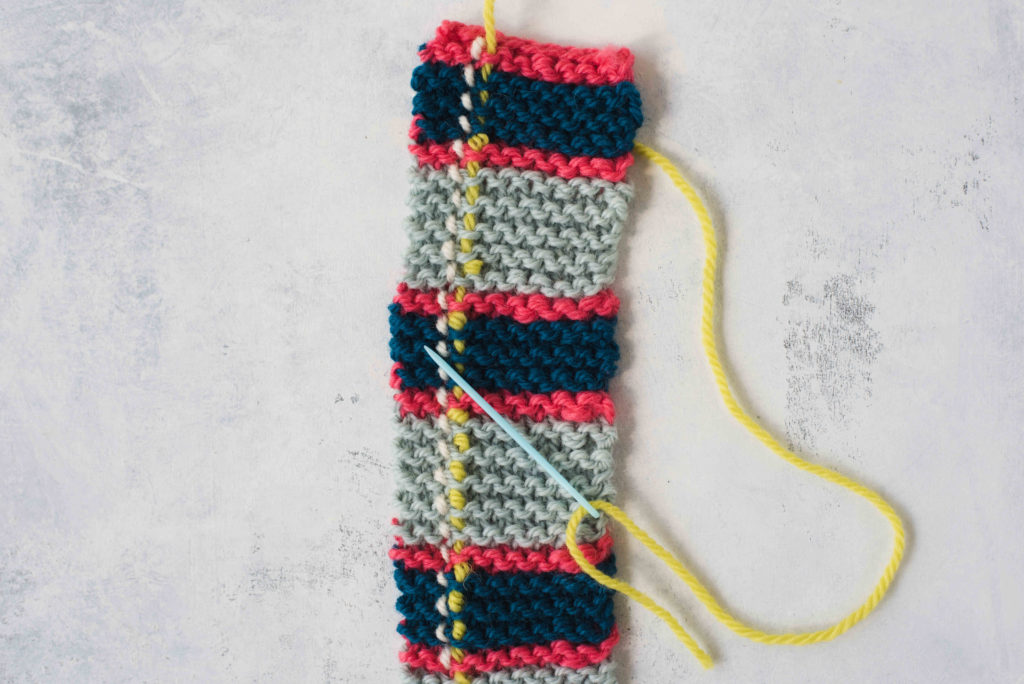 Learn how to knit plaid with this photo tutorial!
To achieve the Lakeside Cowl's cute plaid design, you'll need to do some sewing!
1. Start with your completed cowl and thread your yarn needle with the desired color.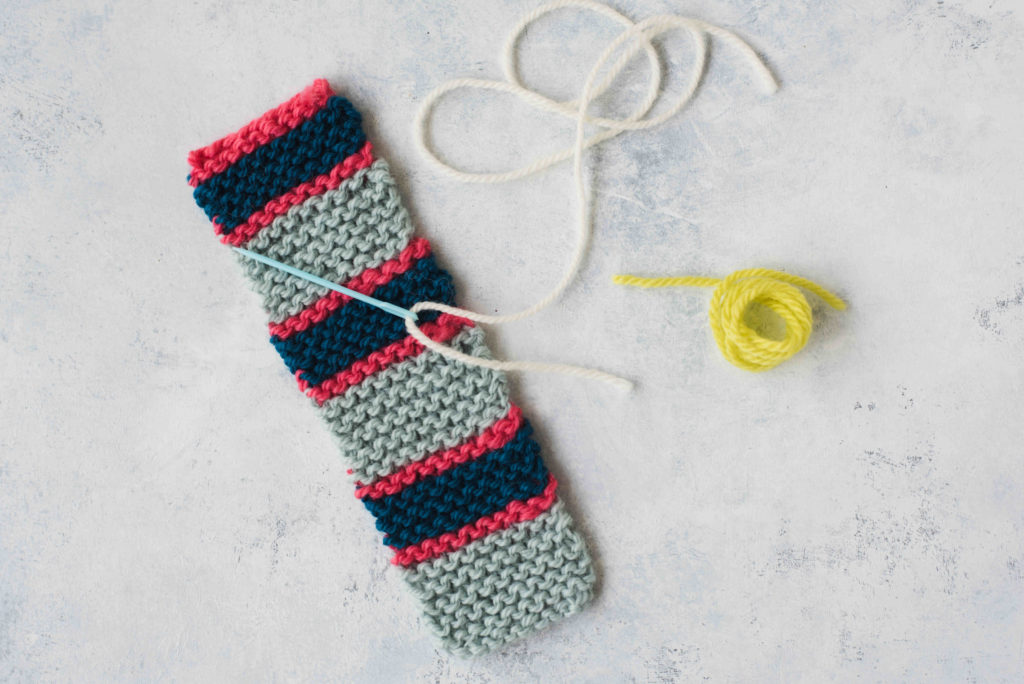 2. Weave in-between the stitches perpendicularly to the stripes on the cowl from one end to the other.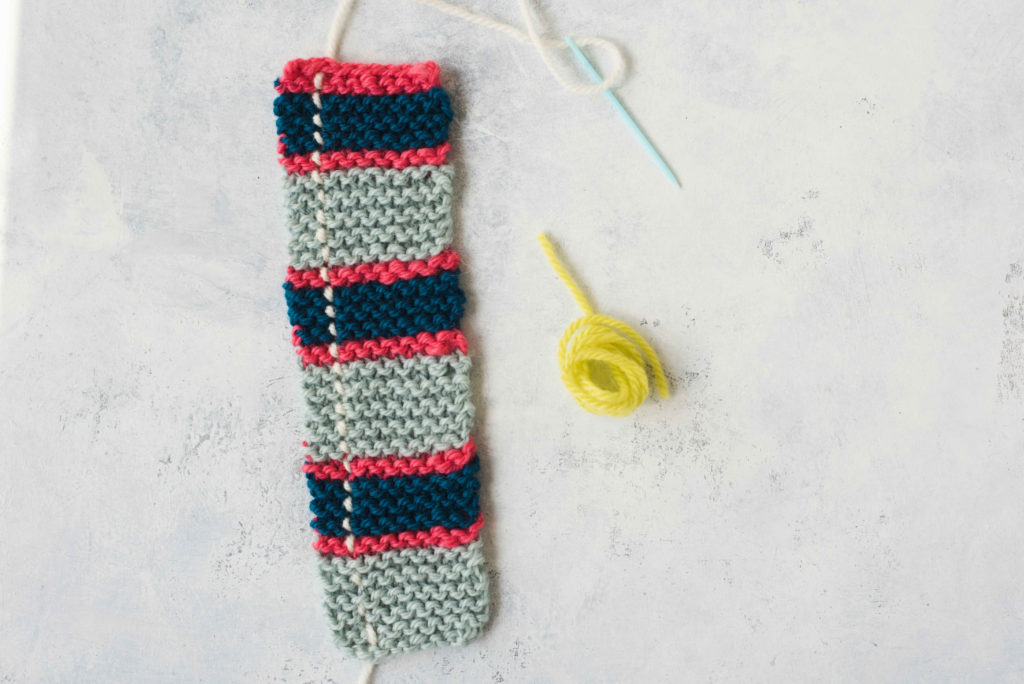 3. Pull the yarn tight and weave in the ends.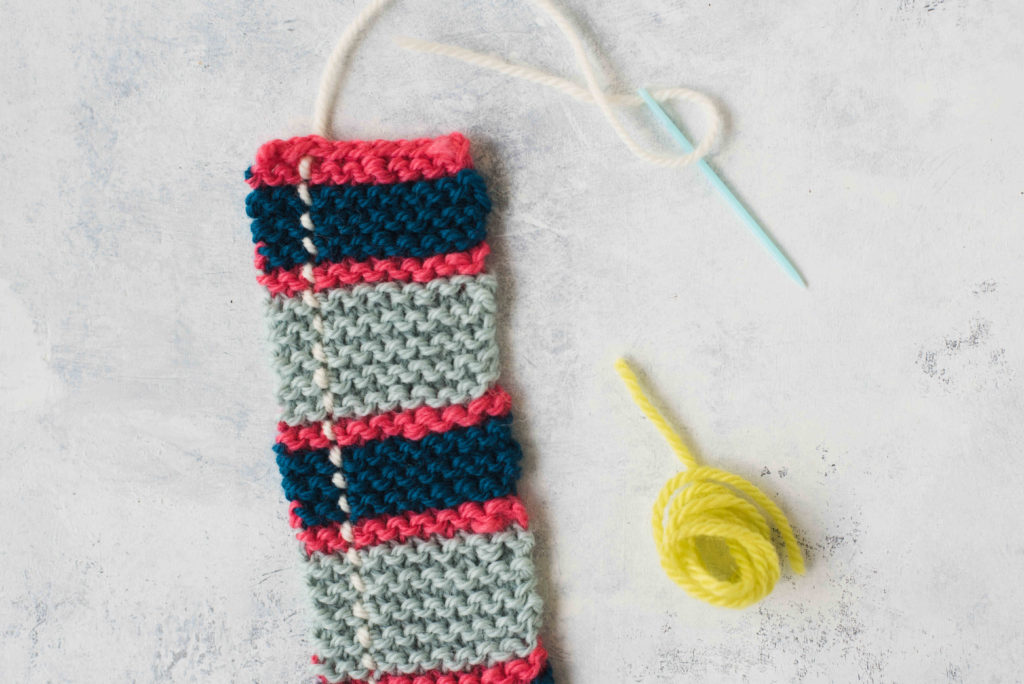 4. With another color, weave in the yarn parallel to the first color. Repeat throughout the cowl to achieve the Plaid look!