It's here. The new and improved I Like Knitting experience. And we're giving you a chance to win this experience for yourself. It's time to #KnitWithGold…
What's the experience all about you might wonder? We're talking about I Like Knitting's brand new Gold Club! Featuring a gorgeous new homepage, easier to use issue-to-issue navigation and perhaps the best part: the all-new Collections Club featuring 12 exciting new themed collections of must-see knitting patterns from baby patterns to stylish vintage knits. The Gold Club is your all-access pass to the best knitting experience on the web. Complete details are here and below on this brand new club. Don't settle for anything less than Gold status when it comes to your knitting. Go for Gold. Knit with Gold.
So, want a chance to win your very own Gold Club membership? Entering is as simple as answering the question: Why Do I Like Knitting?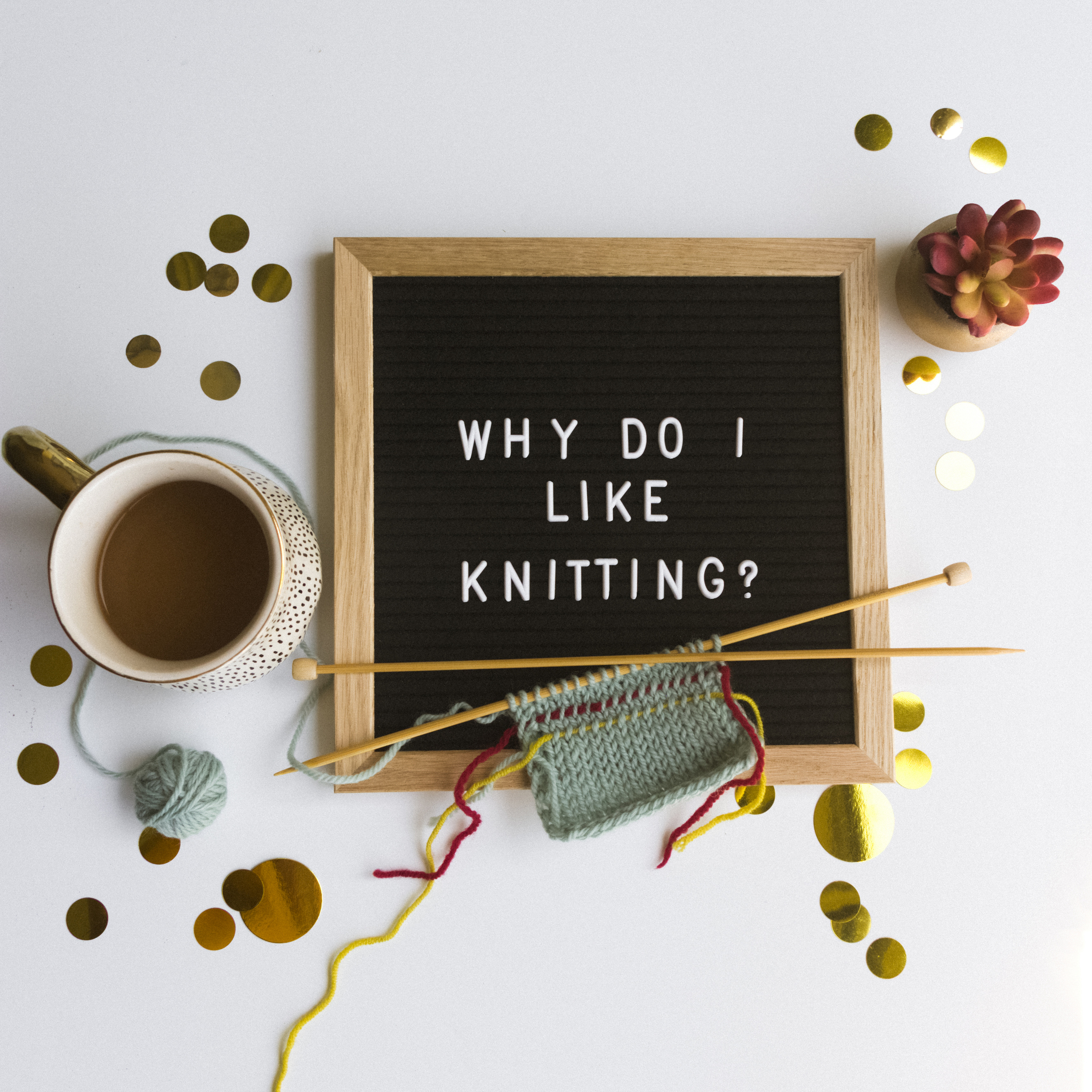 It's a question that I'm sure most of us have the answer to but perhaps have never thought to ask. As knitters, we know that this craft can be challenging and rewarding all at the same time. We knit because we like it. We know you knit because you like it too.
But why? We asked our designers just why they like knitting and why they like I Like Knitting magazine because the curiosity got the best of us. Also, because we wanted to announce our NEW website experience in an exciting way: a giveaway!
Check out what our designers have to say and scroll to see all the details of how you can enter our I Like Knitting Gold Club Giveaway! #WhyDoILikeKnitting
I Like Knitting Gold Club Giveaway
Value: $60.00
Enter for a chance to win one (1) Year-Long subscription to the all-access I Like Knitting Gold Club. 1 Winner will be chosen! The deadline to enter is August 31st, 2019 at 11:59:59 p.m. Eastern Time.
Create gorgeous handmade items with I Like Knitting. With designer knitting patterns for home décor, scarves, shawls, baby items, afghans, and so much more, your needles will be busy as you stitch these tech-edited designs for your loved ones.
The winner and all Gold Club members will receive:
A 1-year subscription to I Like Knitting Magazine, which includes 6 bi-monthly issues stuffed with 20+ new and exclusive patterns, knitting tips and tricks, and expert techniques.
A 1-year subscription to the I Like Knitting Collections Club, which includes 60+ designer patterns.
Full access to the I Like Knitting library, which includes instant, complete access to every single pattern, tutorial, and video the magazine has ever published! That's 5+ years of issues with 700+ designer patterns and tutorials for FREE.
Tablet or computer access, so you can take your projects anywhere you go.
The digital format means NO shipping & handling charges, and NO waiting at the mailbox for your issues to arrive.
Projects are tech-edited so that you never have to worry about pattern errors or ripping out your progress.
Absolutely zero advertisements. The magazine features only the best articles, techniques, and inspiration.
Knitting tips and tricks from the most trusted voices in the knitting world, Knit Along community events, and free bonus patterns.
Video tutorials and stunning photographs for quick and easy learning.
How to Enter
Open only to legal residents of United States and its territories (except residents of Puerto Rico) and Canada (except residents of Quebec) at least 13 years old at the time of entry.
Giveaway ends August 31st, 2019. Winner will be contacted by email and announced here on this post on September 1st, 2019.
Answer the question, "Why Do I Like Knitting?" by commenting on this post and/or sharing the above photo to your Instagram.
Each posting gets you an entry. Maximum of 2 entries for this giveaway.
Rules for each entry are below.
Commenting: +1 Entry
Comment with your answer on this post
Enter your email address below
---
---
Instagram: +1 Entry
Share the photo above on your Instagram account and include your answer in your caption
Follow @ilikeknitting on Instagram
Tag @ilikeknitting in your caption
Use the hashtags #WhyDoILikeKnitting and #KnitWithGold in your caption
If your Instagram account is private, take a screen shot and email it to submissions(@)ilikeknitting(dot)com with your name for proof of entry.
Open only to legal residents of United States and its territories (except residents of Puerto Rico) and Canada (except residents of Quebec) at least 13 years old at the time of entry. No purchase necessary. Giveaway is in no way endorsed or sponsored by Instagram.
Too excited to wait? Join the all-access I Like Knitting Gold Club for 50% OFF! As a premium all-access Gold Club member, you will receive a year of bi-monthly magazine issues, a year of access to the Collections Club patterns, library access with all of the previously published patterns, tutorials, and videos, and much more! Click here to join the all-access I Like Knitting Gold Club for HALF PRICE + receive a FREE streaming knitting video.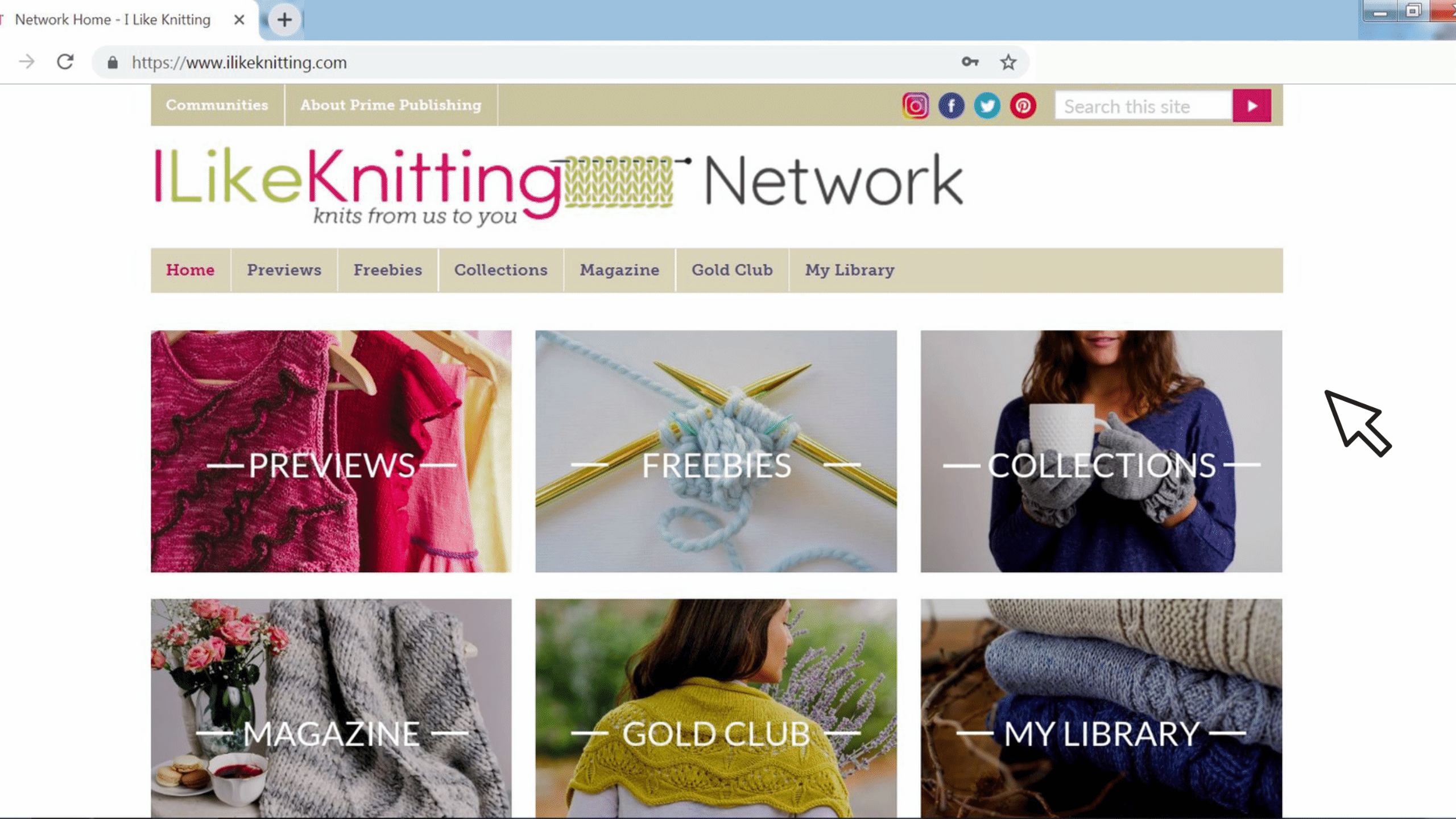 Why Do I Like Knitting? Answer below!
Congrats to Bren! "I like knitting because it feeds my soul… and my yarn addiction. Imagine buying all this yarn for no reason!" Thank you all for participating and stay tuned for more giveaways and ways to #KnitWithGold!