Dear Knitter,
Sometimes a bright summer day calls for a bright summer sweater — something a cut above your basic summer T-shirt or tank. Look and feel cool in our Cora Cabled Tank.
This stunning stockinette stitch tank top features bold cables in the front, from the hem right up to the shoulders! With its lovely V-neck, our Cora Cabled Tank will keep you cool and comfortable all day long. Pair it with shorts for a day along the water, or top off your favorite skirt with your new favorite sweater for a relaxing evening out.
You'll love the bold cables that work their way up the front with a look that's both bold and delicate. The rest of the sweater is worked in stockinette, so you can focus your creative energy on those cables. This is what your basic summer tank should be!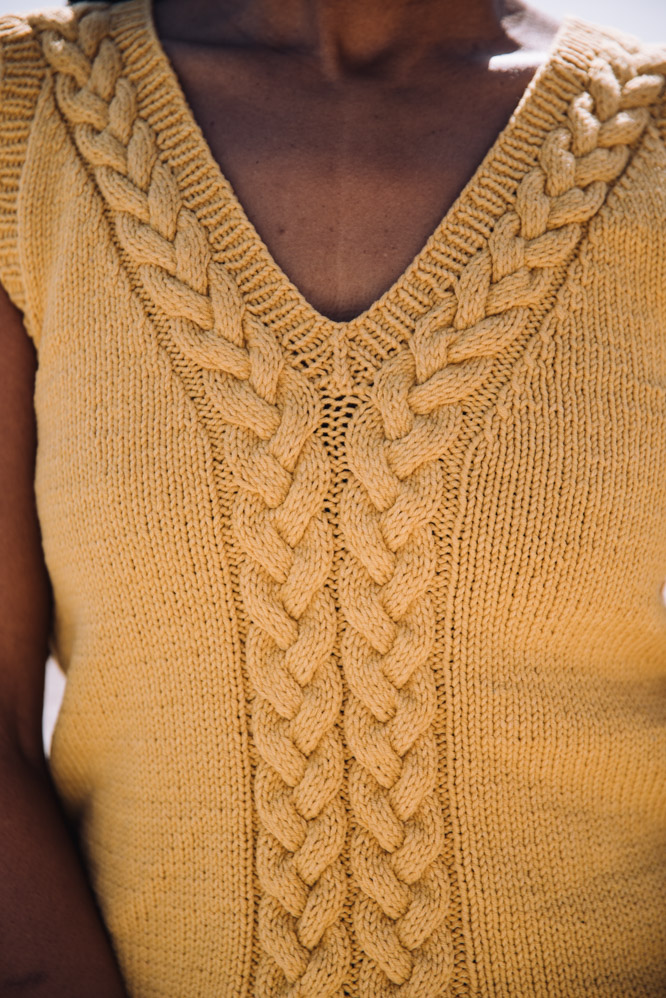 Rated Intermediate, the Cora Cabled Tank could become your next favorite top!
The Cora Cabled Tank pattern includes:
List of necessary materials
Line-by-line instructions
Pattern notes
Detailed photography
Finishing instructions
Our tank is shown in sunny yellow, but pick your perfect color and prepare for the compliments to come rolling in!
Happy knitting!