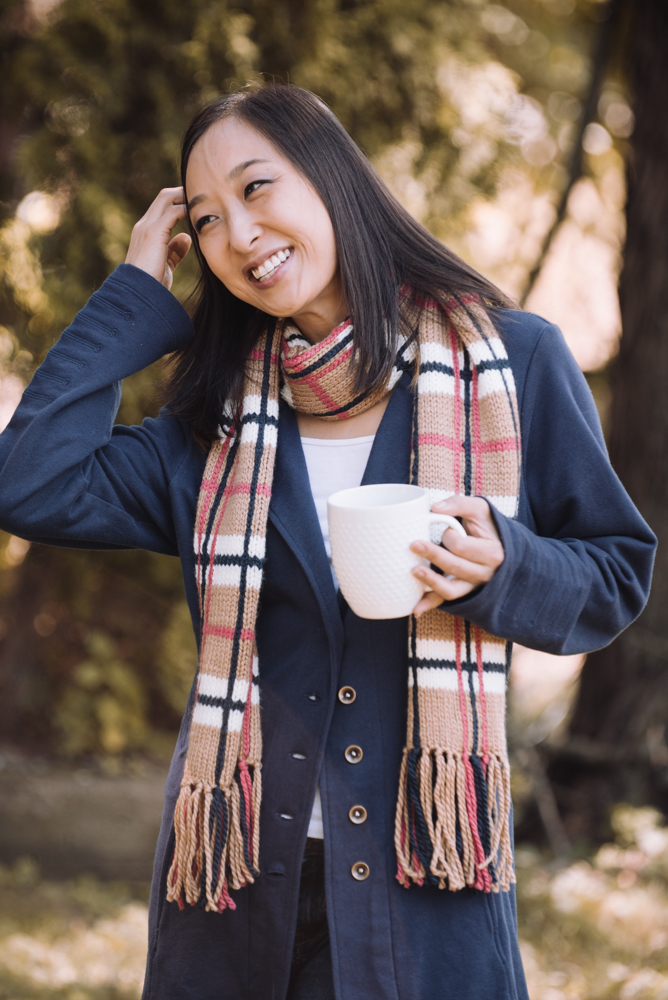 A plaid scarf is classic, timeless and goes with everything. This scarf may look complex but the knitting is done with only one color at a time. The vertical stripes are created with slip-stitch crochet after the knitting is complete.
Time: Four-Evening Project
Skill Level: Easy
Size: Approx. 8.5" x 70", not including fringe
Gauge: 17 sts and 18 rows = 4" [10 cm] in St st after wet blocking
Materials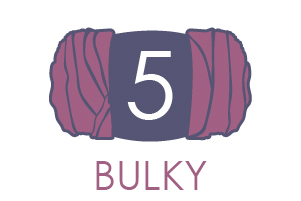 Yarn: Cascade Yarns 128 Superwash (100% Merino Wool; 128 yards [117 meters]/100 grams): 1961 Camel (MC, 2 hank), 871 White (CC1, 1 hank), 854 Navy (CC2, 1 hank), 300 Holly Berry (CC3, 1 hank)
Needles: US size 10 (6.0 mm) straight or circular
Notions: Tapestry needle, US size J/10 (6.0 mm) crochet hook
Pattern Notes
Stripe Sequence
Rows 1-8: MC.
Rows 9-12: CC1.
Rows 13-14: CC2.
Rows 15-22: MC.
Rows 23-24: CC3.
Pattern
With MC, CO 37 sts.
Row 1 (WS): Sl1, p1, k1, p1, k1, p3, k1, p7, (k1, p1) twice, k1, p7, k1, p3, k1, p1, k1, p2.
Row 2 (RS): Sl1, k1, p1, k1, p1, k3, p1, k7, (p1, k1) twice, p1, k7, p1, k3, p1, k1, p1, k2.
Begin Stripe Sequence, work Rows 1-2 until Scarf meas approx. 69.5" or to 0.5" short of desired length, ending after Row 22.
Work Rows 1-2 in MC.
BO all sts.
When Scarf is complete, create vertical lines.
Follow photos for vertical column colors. From RS, *insert crochet hook into the bottom purl st. Draw up a lp of contrast color yarn. Insert hook in next purl st and draw up a lp, then pull it through first lp; rep from * all the way up the purl column.
Finishing
Block Scarf to finished measurements.
Weave in ends.
Fringe (Optional)
Cut lengths of yarn about 12" long. Fold a length in half. Insert a crochet hook into the bottom left edge of the scarf and pull the middle of the yarn partially through the fabric. Pull the cut ends of the yarn through lp to secure fringe to Scarf.
Either use all MC or match the fringe color to the vertical stripe.
Trim ends evenly.


---
Gold Members, Download Here
Not a gold member yet? Join Now