Get started on these exclusive autumn knitting patterns right now with your I Like Knitting Gold Club membership!
Dear Knitting Enthusiast,
Welcome to the September/October 2021 issue of I Like Knitting. The seasons continue to turn, and as sure as we know pumpkin-spiced everything is just around the corner, this is a good time to get a jump on the cooler weather with patterns ranging from cozy and casual to festive and bright. It's great to have so many knitting options! 
Get ready for fall with a new sweater, a cozy shrug, an eye-popping poncho, and more! You're not limited to the traditional autumn colors, either—we have plenty of patterns in colors that are warm, cool, and hot!
The September/October 2021 issue of I Like Knitting is packed with stunning projects from some of our favorite designers. There are patterns for the expert knitters among us, as well as patterns for beginning and intermediate knitters. You'll find your happy knitting place right here!
Now on to the knitting!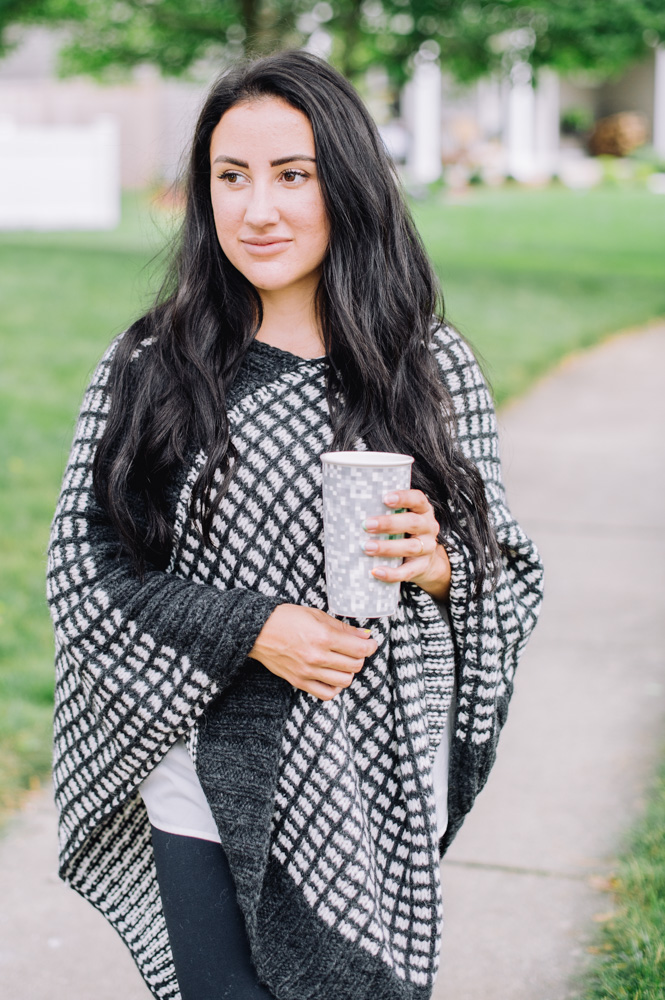 In just two weekends, you can have this dazzling Raven Plaid Poncho ready to wear—or to give as a gift! This poncho designed by Stana D. Sortor looks way more complicated to knit than it is. Just make the two rectangular pieces, stitch them together, and you're ready for the cooler weather!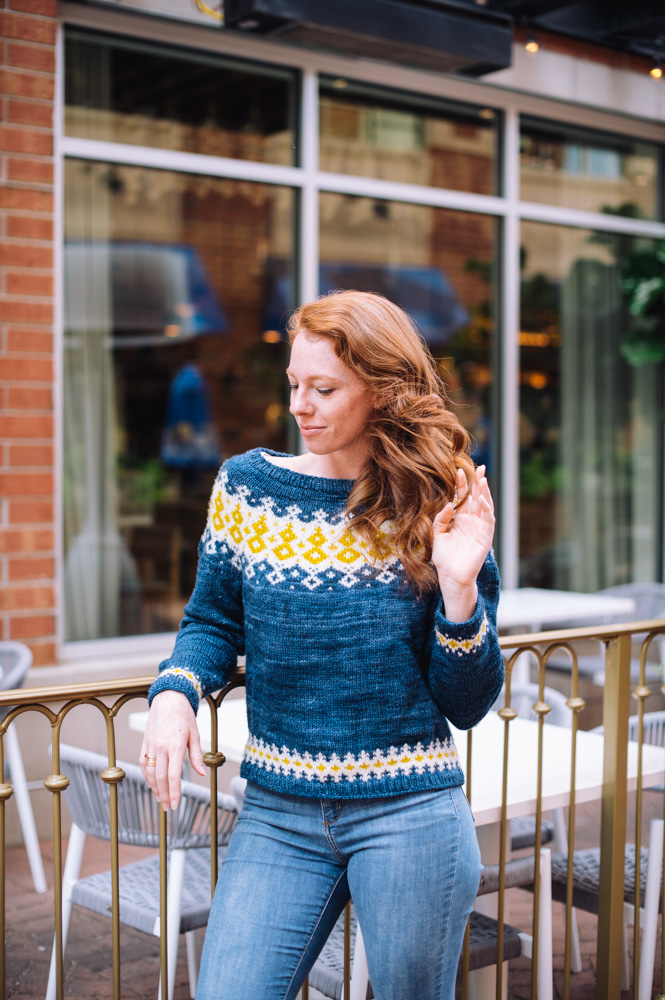 Once those autumn winds start blowing, you'll be reaching for something warm to keep the chill off. The Kinsley Fair Isle Yoke Sweater by Sierra Morningstar is just the thing! A classic yoke sweater inspired by traditional Scandinavian knitwear, this sweater is knit in the round from the top down. Make it in bold gold and deep blue hues, or choose the color palette you like best!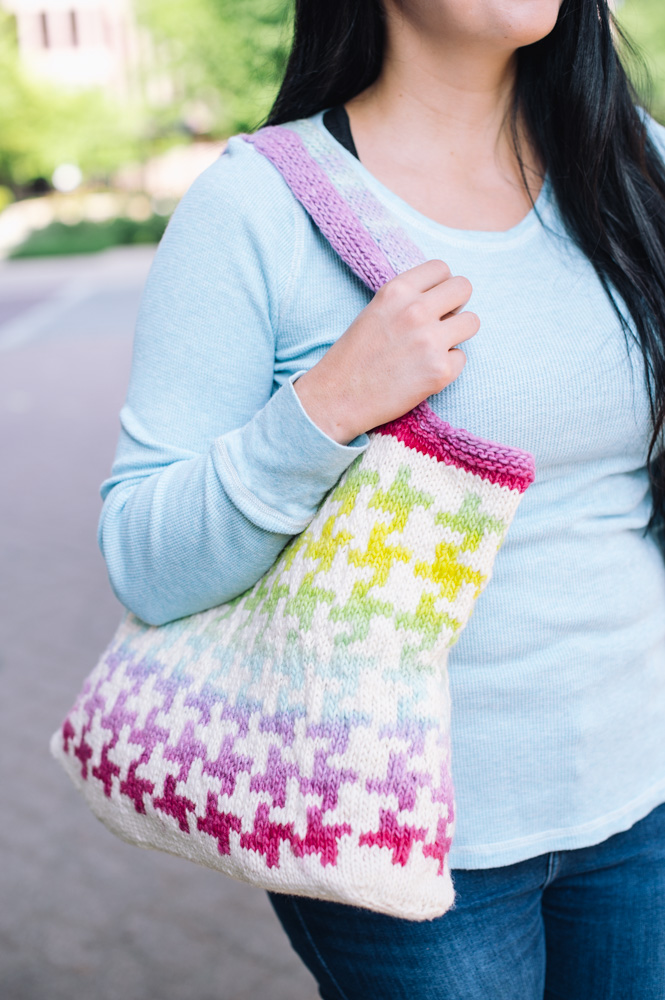 When you hear the word "houndstooth," do you think "stuffy"? Get a look at this bold, bright autumn bag and prepare to add some extra pizzazz to your outings. Brenda Castiel designed this oversized classic houndstooth pattern, Kaleidoscope Houndstooth Bag,  in vibrant, no-yawn colors. Start with a rectangular bottom, then pick up the stitches and finish it in the round. Houndstooth will never be the same after this!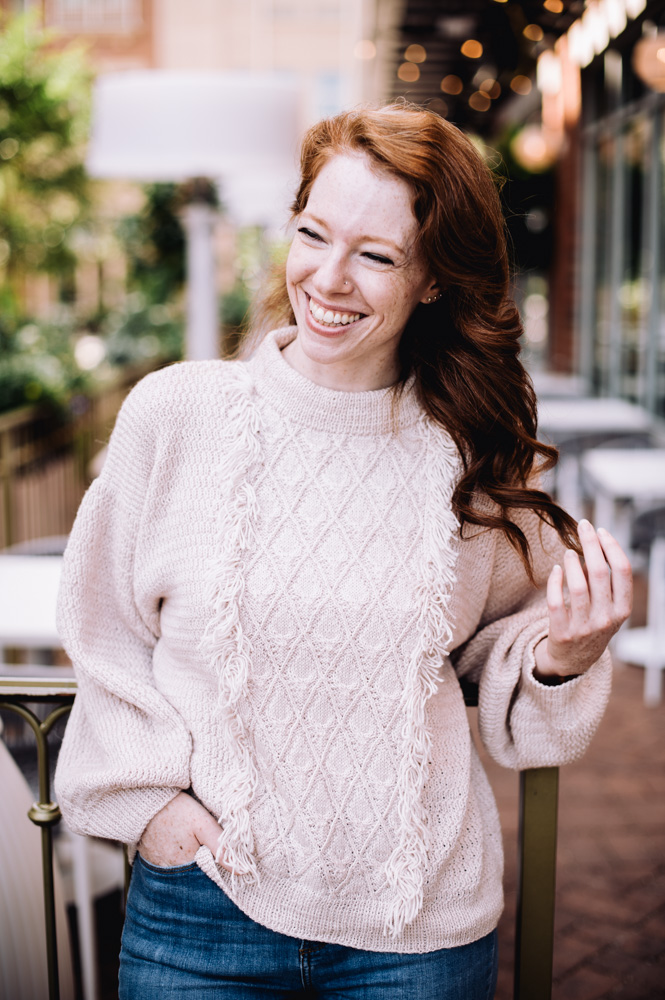 Get ready for coziness with a full dose of whimsy. The Raina Fringe Sweater by Evelyn Siatra is a delicate combination of a straight silhouette with drop-shoulder, billowing sleeves. The center panel is a showstopper pattern of cables that form diamonds and leaves, and it's finished off with a light fringe on the side! Knit this sweater when you need something to remind you not to take things too seriously. This sweater is serious fun!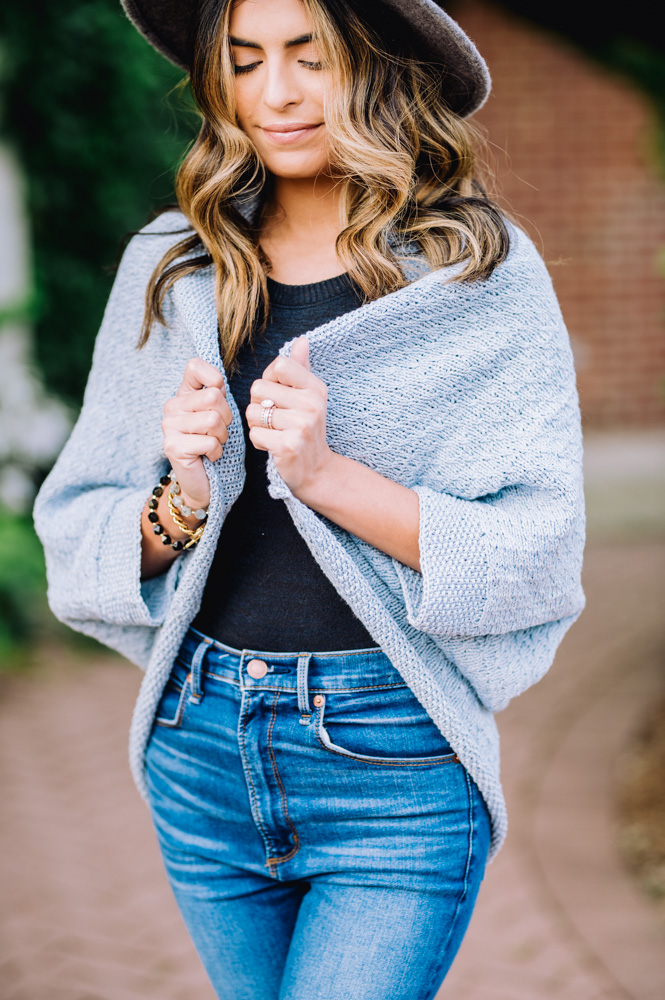 Beginning knitters deserve something beyond the basic scarf or hat. The Shayna Shrug by Katrina Walser takes simple to a new, elegant level. Subtle stitch patterns in this mostly rectangular pattern combine to form an intriguing texture. Fold, seam, and do a little knitting in the round, and you'll have a super shrug to get you through the chilly days of autumn.
This is just a sample of the designs in the September/October 2021 issue of I Like Knitting. And that's just the start of your I Like Knitting Gold Club Charter Membership. Along with the September/October issue, you have instant access to our complete digital library of 700+ patterns, magazine issues, special collections, tutorials, and articles.
As we head into autumn, the latest issue of I Like Knitting has the patterns you need to stay cozy and comfortable when the temperature heads toward frost. Keep warm and stylish with the patterns in this brand new issue of I Like Knitting, including these exciting patterns:
The color-your-way Mindy Reversible Beanie by Qualyn Stark is a great beginner pattern to learn to builld skills. A provisional cast-on makes this pattern pay off with two colors of your choice. It the perfect hat for a cold day, and you can change your look with a flip of the brim!
The Sadie Wide Neck Sweater by Cristina D. combines the luxurious feel of loose sleeves with the elegance of a cabled v-neck. Wear it on the shoulder or off—this sweater is as comfy as it is lovely!
Cables add such a rich texture to the Caylen Cabled Infinity Scarf by Adinda Hening. Kick off your shoes and work on this scarf by the lake, on the deck, or watching your favorite show. The cable pattern is easy to memorize, and you can make this scarf as long or short as you like. A couple well-chosen buttons can transform this scarf into an infinite loop of comfort!
Put on the Olivette Mock Cable Sweater by Evelyn Siatra and enjoy all the things that make a relaxed v-neck sweater a joy to wear. Dress this sweater up or down; it's ready to go with you! With a drop-shoulder shape and a loose, relaxed fit, this could become your favorite cold-weather sweater!
When the days start turning brisk, you'll want to keep your ears warm. The Bronwyn Chunky Headband by Sophia Minakais is a fun pattern to work in the round. Working with three strands of yarn held together, this headband will come together faster than you can say "frost on the pumpkin." OK, not quite that fast, but you'll be really pleased with how quickly it you can knit this up. Line it with fleece for extra coziness.
The Rory Cardigan by Sierra Morningstar could become a staple in your wardrobe. The appealing texture and modern crop length makes this cardigan a project to put on your priority list.
If you need a sweater with a delicate and sophisticated stitch pattern, you may want to add the Ingrid Sweater by Maria Molodova to your knit list. It's the perfect addition to your cold-weather wardrobe.
… and did we mention that there are still hundreds of patterns you have access to?
All the patterns and tutorials you want are here for you, 24 hours a day on your desktop, laptop, or tablet. Discover patterns that will keep your wardrobe fresh and stylish all year long, no matter the season.