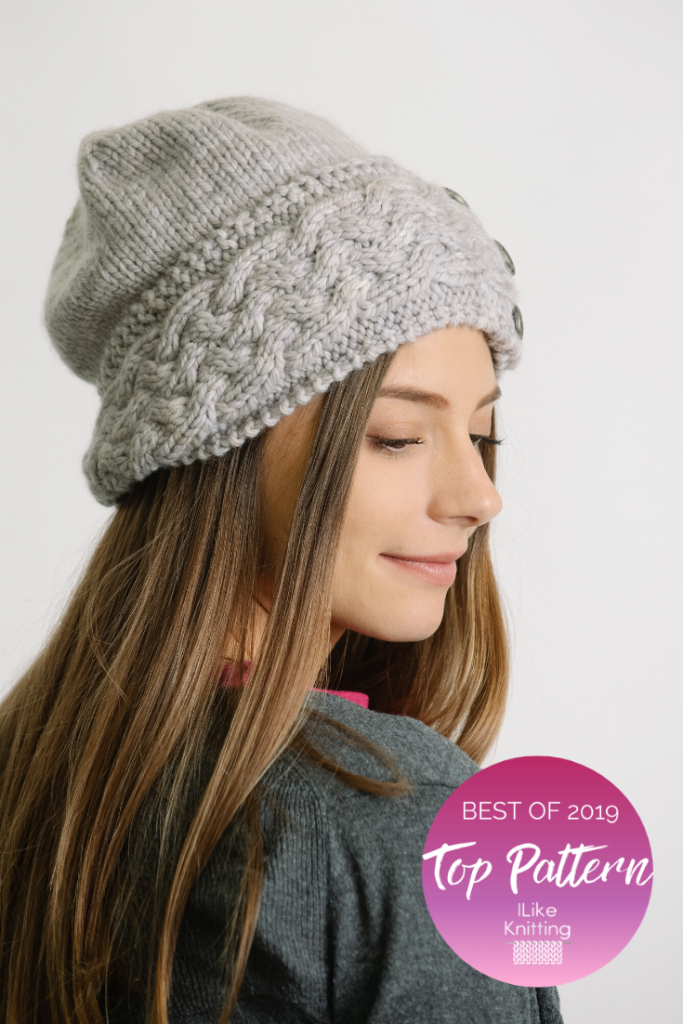 This hat is the perfect accessory for those crisp winter mornings when the light starts to dull and everything looks serenely white. It's a modern and neutral take on the Frozen Cables Hat from December 2016 — except this one is for adults! Add a touch of color to your morning walk with this cozy hat that features a thick celtic band and adorable buttons.
Skill Level: The pattern is aimed at intermediate knitters and features written instructions.
Size: The hat is knitted in adult size
Gauge: 16 sts and 21 rows = 4" [10 cm] in St st after wet blocking.
Materials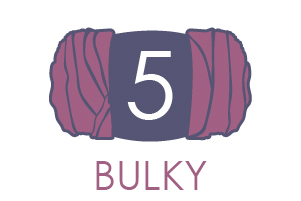 Yarn: Malabrigo Chunky – Colour Pearl (CH036)  100% Merino Wool
125g (125m)  (2 skeins)
Needles: US size 10 (6 mm): straight
Notions: Cable needle; tapestry needle; three decorative buttons measuring approximately 2.5 cm
Special Stitches
C4F: Sl 2 sts to cable needle (cn) and hold to front, k2, k2 from cn.
C4B: Sl 2 sts to cable needle (cn) and hold to back, k2, k2 from cn.
Pattern Notes
Construction: This hat is knitted flat in two pieces and then sewn together. Three buttons are attached for decorative purposes.
Pattern
Band
CO 20 sts.
Rows 1-2: *K1, p1; rep from * across row.
Row 3: K2, p2, k12, p2, k2.
Row 4 and all even rows: K4, p12, k4.
Row 5: K2, p2, (C4F) 3 times, p2, k2.
Row 7: K2, p2, k12, p2, k2.
Row 9: K2, p2, k2, (C4B) twice, k2, p2, k2.
Row 10: Same as Row 4.
Rows 11-98: Rep Rows 3-10 until it measures 70 cm.
BO all sts.
Hat
CO 72 sts.
Row 1-18: St st 18 rows, starting with a k row.
Row 19:  [K7, k2tog] 8 times. 64 sts
Row 20 and all even rows: P.
Row 21: [K6, k2tog] 8 times. 56 sts
Row 23: [K5, k2tog] 8 times. 48 sts
Row 25: [K4, k2tog) 8 times. 40 sts
Row 27: [K3, k2tog] 8 times. 32 sts
Row 29: [K2, k2tog] 8 times. 24 sts
Row 30: [P2tog, p1] 8 times. 16 sts
Row 31: [K2tog] 8 times. 8 sts
Break yarn and thread through rem sts, pull tight and fasten.
Finishing
Using mattress stitch, sew along the side edge. Sew the band to the cast-on edge of the hat, overlapping the end. Attach three decorative buttons to the side of the band.
Weave in all ends. Block as needed.