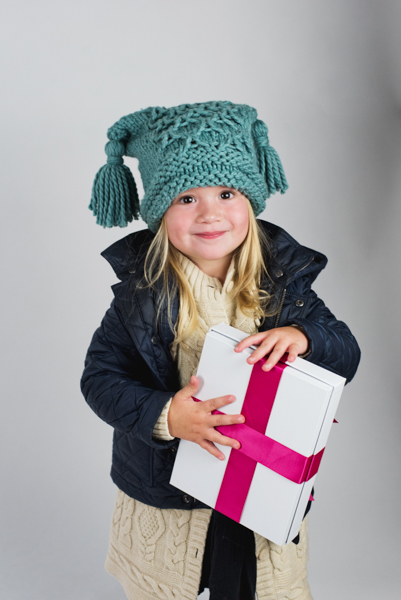 This hat adds to the flare of excitement that is the whirling winter season. It's fun tassels and honeycomb cable pattern make it sweet and playful for the wild child on your list!
Skill Level: Easy
Size: Finished Size 14.5 (16, 17.5, 19.25, 20.75)" / [37 (40.5, 44.5, 49, 52.5) cm] to fit head size 15.5 (17, 18.5, 20.25, 21.75)" / [39.5 (43, 47, 51.5, 55) cm].
1" negative ease recommended.
Shown in size 17.5" / [44.5 cm]
Gauge: 10 sts and 17 rnds = 4" [10 cm] in St st, worked in the rnd.
Materials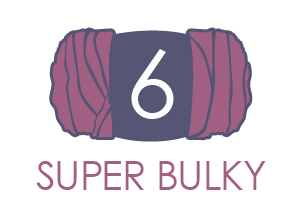 Yarn: Spud & Chloë Outer (65% Superwash Wool, 35% Organic Cotton; 60 yards [55 meters]/100 grams): 7207 Bayou (2 (2, 2, 3, 3) balls)
Needles: US size 11 (8.0 mm) 16" circular, US size 11 (8.0 mm) DPNs
Notions: Markers, cable needle, tapestry needle
Abbreviations
1/2RC: Sl 2 sts to cn and hold in back, k1, k2 from cn.
1/2LC: Sl 1 st to cn and hold in front, k2, k1 from cn.
Special Stitches
Cable Pattern (multiple of 6 sts)
Rnd 1: *1/2RC, 1/2LC; rep from * around.
Rnds 2-4: Knit.
Rnd 5: *1/2LC, 1/2RC; rep from * around.
Rnds 6-8: Knit.
Rep Rnds 1-8 for patt.
Three-Needle Bind Off Method
Slip the sts from holders onto each of 2 needles. With the RS of pieces together (to form ridge on inside of piece), hold the needles parallel. With a 3rd needle, knit the first st of front and back needles together, *knit next st from each needle together, (2 sts on right needle), BO 1 st; rep from * until all sts are BO.
Pattern Notes
This hat is worked in the round from the brim to the top. Before joining to work in the round, 1 row is purled, so that the purl-looking stitches from the long-tail cast-on are visible on the RS. The hat is then worked as a tube to the top. The top stitches are joined straight across using a three-needle bind-off. Tassels are added to each of the points.
Pattern
With circular needle, CO 36 (40, 44, 48, 52) sts. Do not join.
Purl 1 row, then pm and join to work in the rnd.
Purl 1 rnd.
Knit 3 rnds.
Purl 3 rnds.
Inc Rnd: *K5 (4, 5, 6, 7), pm for Cable Pattern, (k1, m1, k1) 4 (6, 6, 6, 6) times, pm for Cable Pattern, k5 (4, 5, 6, 7); rep from * once more. (44 (52, 56, 60, 64) sts)
Next Rnd: Knit.
Est Patt: *Work in St st to m, work Cable Pattern to next m, sl m; rep from * once more, work in St st to end.
Cont working in patt as est until piece meas 6.5 (7, 8, 9.5, 10.25)"/ [16.5 (18, 20.5, 24, 26) cm] from beg, ending after Rnd 2 or 6 of Cable Pattern.
Turn work inside out so right sides are facing together. Divide sts evenly into 2 sections and holding needles parallel, join them using the Three-Needle Bind Off Method.
Finishing
Block piece to measurements.
Tassels (make 2)
Cut one length of yarn about 6" / [15 cm] long and one length about 18" / [45.5 cm] long.
Wrap yarn around hand 20 times. Thread the shorter strand of yarn through the loop and tie all strands together snugly. Cut the loops the end opposite the tied end. Tie the longer strand around all the strands near the end that is tied, then wrap about 6 times around and thread onto a tapestry needle and tuck the tail inside the wrap.
Sew tassels to points at top of hat. Weave in ends.