Get on board the tassel train by adding the perfect spring touch to your knits. Playful, trendy and full of flair, tassels can add a lot of character to your knit pieces—plus, they're surprisingly easy to create.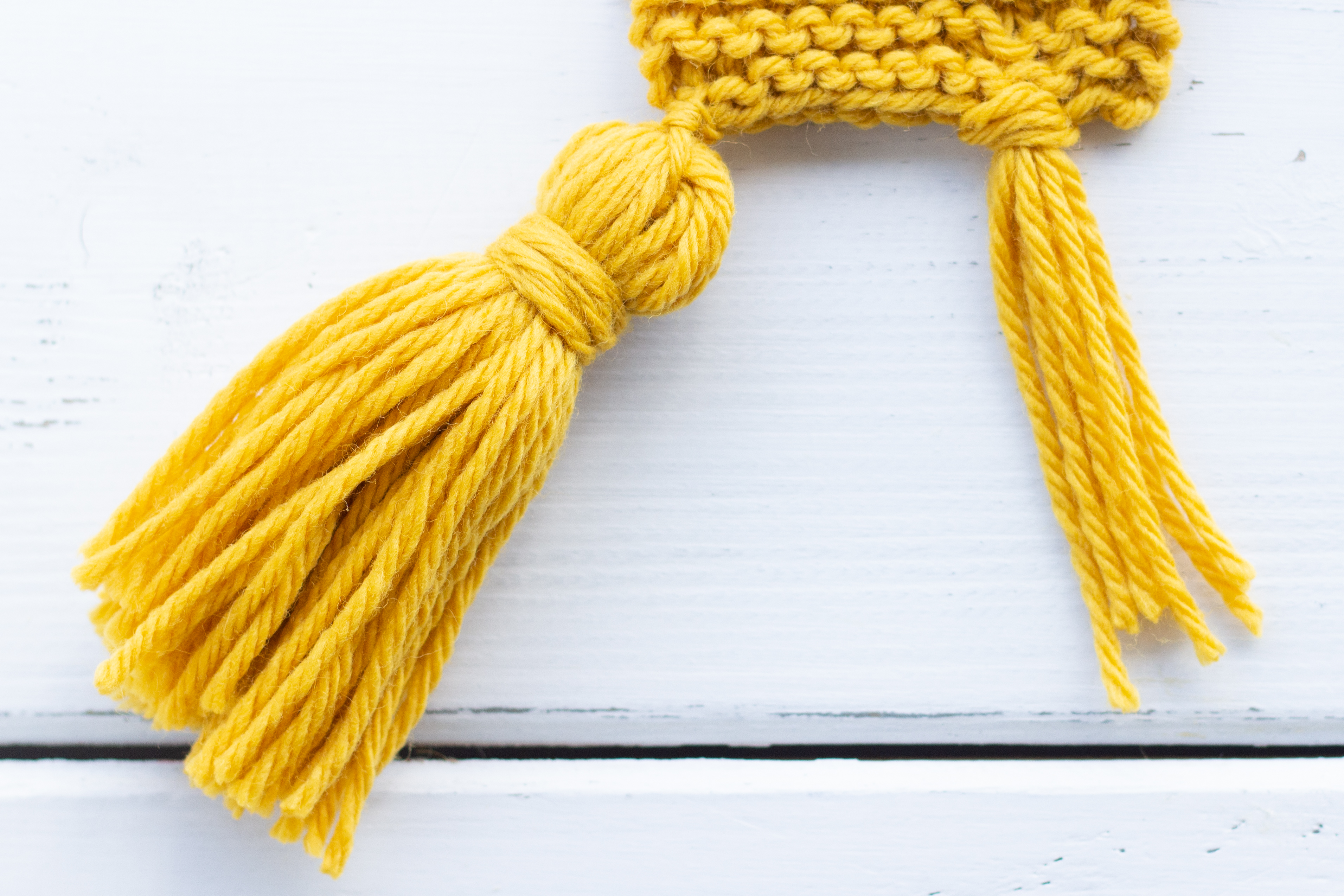 In this tutorial, designer Jen Lucas shows us two different methods for creating tassels: tassel fringe and round-headed tassels. Both are easy to do and add a fun element to your design. Watch the video below to see both methods step by step. Then, practice what you learn by adding your own tassels to some of our new spring projects—like the Catalina Cowl or the Kora Tasseled Scarf.
How to Make Embroidery Thread Tassels
Not a fan of bulky yarn tassels? Consider using embroidery thread to create the same tassel but with a sleeker design. The Catalina Cowl uses this technique and we love the results! Keep reading for a step-by-step demonstration of these adorable tassels, then try them out on the Catalina Cowl.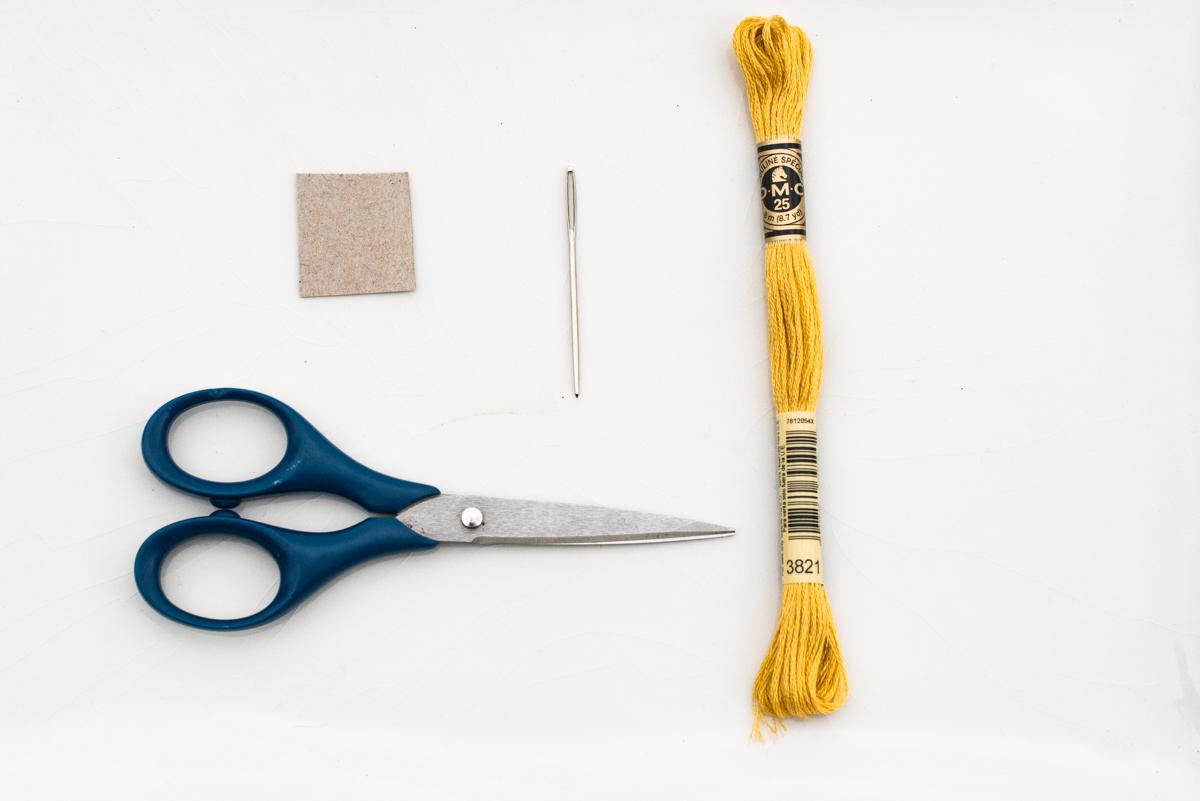 Instructions
Cut two 10" pieces of embroidery thread and one 1"x1" square of cardboard.
Place one of your 10" pieces of thread along the top of the cardboard.

Wrap a 3rd long piece of thread around the cardboard 15 times.

Hold tight at the top between your fingers and cut the rounds of thread along the bottom of the cardboard piece.

Take your 2nd 10" piece of thread and wrap it 3 times tightly about 1/3 of the way down from the top of your tassel.

Tie that thread and using a tapestry needle, thread it into the middle of your tassel and trim the edges flush.

Tie your original 10" piece of thread running through the top of the tassel.

Bonus: How to Create a Stacked Tassel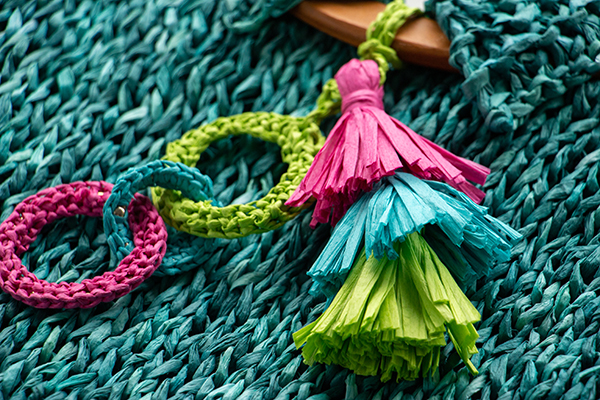 Once you get more comfortable creating your own tassels using threads and yarn, why not take it to the next level and give this adorable stacked tassel a try? Featured in this issue's Rehya Raffia Bag, this project uses raffia yarn to create a fun and colorful tassel that's tall, full of texture and fun to make.