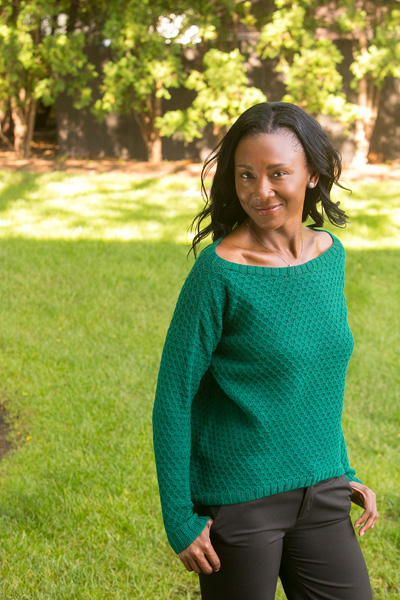 When the fall season rolls around, I'm ready for comfortable warm sweaters that are soft and easy to wear with a pair of blue jeans, but that doesn't mean I need to look frumpy. In fact, a hand knit sweater, such as the Honeycomb Sweater by Allison Jane, is the perfect addition to my fall wardrobe. Plenty of positive ease, a flattering fit and a fun texture make this perfect to toss on with my favorite jeans while I grab a cup of coffee and find a sunny spot to read.
This knit sweater pattern features a flattering boat neck-shaped neckline and a unique knit honeycomb texture. Personally, my favorite feature of this knit sweater is the softly sloping hemline. The back is slightly longer than the front, giving it a very comfortable fit.
Knit from the top-down, the unique honeycomb texture is easy to work up, and once you memorize the pattern repeat you'll be surprised by how quickly this knits up. The fun texture as you are working keeps things interesting, and doesn't overly complicate things. Also, because you are knitting from the top-down, you'll be able to easily adjust the pattern to make the perfect customized fit – the options are completely up to you.  If you'd like shorter or longer sleeves, that is an easy adjustment to make. Perhaps you'd like a sweater to really snuggle up in? Just add a bit more positive ease or a little more to the length.
No matter how you adjust the pattern, it's going to come out perfect and look wonderful on you. Make it in a neutral shade for everyday wear, or go out of your comfort zone with a fun seasonal color and add a little extra zip to your fall wardrobe.
Knit Sweater Patterns Perfect for Fall
Here's a selection of some of my favorite fall-centric knit sweaters, each perfect for a cool autumn day and fun to knit.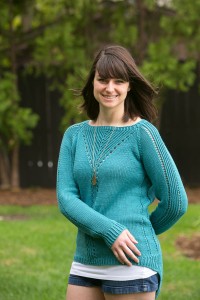 Lagoon Pullover
This pattern features many small details to achieve a perfectly oversized fit. These details, combined with the contemporary design, makes this the perfect knit sweater for all body types and will make this basic pullover a wardrobe staple.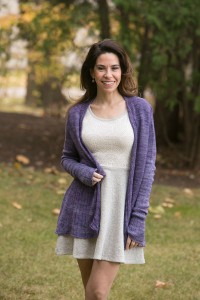 Open Cloud Cardigan
The Open Cloud Cardigan is that special, lightweight cardigan you always reach for when you need just a little something extra. This is the perfect project to work up for wearing at the office when the air conditioning is just a bit too cool for your liking.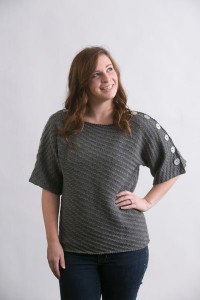 Buttoned Heather Pullover
Dolman sleeves, trendy buttons and a comfy oversized fit make this sweater the perfect addition to your fall wardrobe. This is a sweater design that is a dream to knit up and it looks great on just about any body type. Have fun with the button choices and make something that is truly unique.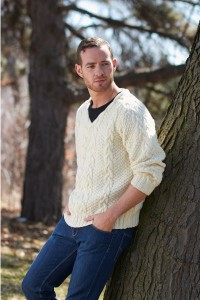 First Snowfall Sweater
Simple cable panels and an Irish Moss stitch background make this classic pullover a great gift for the man in your life. The fit is relaxed and casual for a great weekend pullover.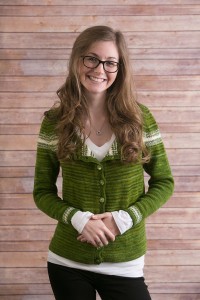 Faux Isle Cardigan
The "Faux-Isle" band on the yoke of this top-down, set-in sleeve cardigan creates the effect of fair isle, even though you're only ever using one color per row!

.

.