Get your autumn wardrobe ready with more than a dozen delightful shawl patterns perfect for layering on a cool day.
Dear Knitting Enthusiast,
The days are growing shorter, the shadows longer, and the air is just a little crisp. Of course, that can only mean it's time to start knitting some fall-ready pieces! Cozy wool, soft cotton, warm alpaca, and luxurious silk yarns are the word of the day in this collection of fall shawls.
These designs are just the thing for a season that could be sunny and warm one minute and cool and breezy the next. You never know when you'll need a light layer to keep out the chill, and a nice shawl is just the thing.
These aren't just your boring extra layers, though. The Fall Shawls Knitting Collection includes more than a dozen fun, funky, colorful, and classy projects, so you're sure to find the perfect piece.
There's the Jarrahdale Shawl with its unique stitch pattern and subtle, striping colors that blend delicately across shades of light blue, cream, and soft orange. The Brianne Basket Weave Wrap takes advantage of a slip stitch pattern to create a beautiful wrap reminiscent of a basket weave. The Sierra Shawl is a beautiful study in earth tones and the Marsala Lace Stole is a light and airy knit that evokes the deep, rich hues of exotic spice.
The Fall Shawls Knitting Collection is packed with more than a dozen eye-catching designs ideal for this time of year. Here's a look at some of the patterns in this collection.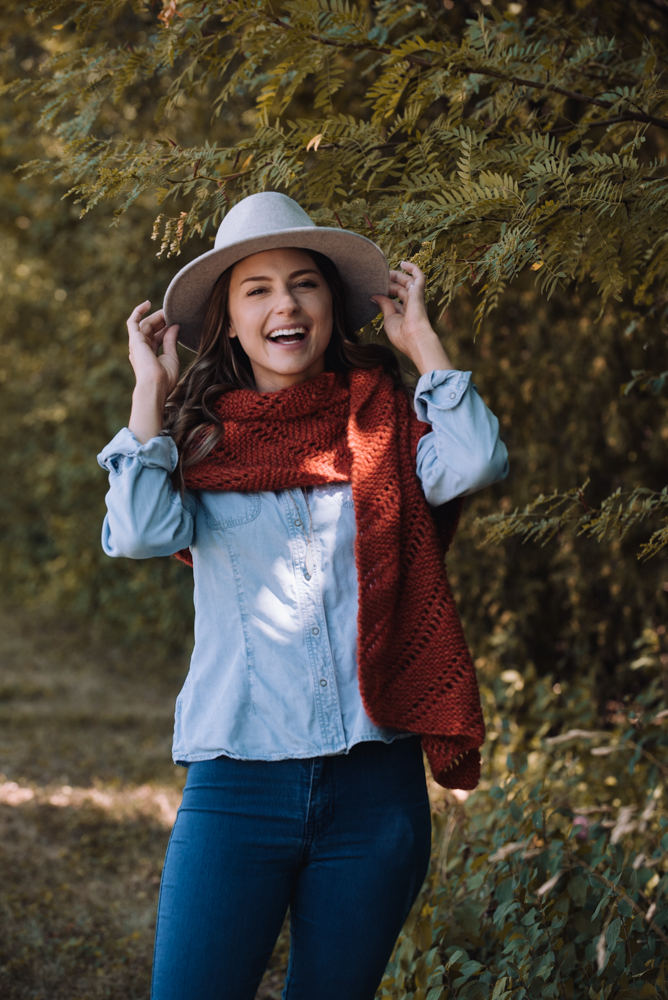 The Sweet Cinnamon Wrap is one of my all time favorites. The pattern is simple enough for beginners, the Merino wool, alpaca, and nylon yarn is so soft and warm, and the color is just stunning. At 72 inches long and 18 inches wide, this wrap is no mere fashion accessory, either. Of course, it does look great, but you can get nice and cozy in this piece! I promise you'll love this one.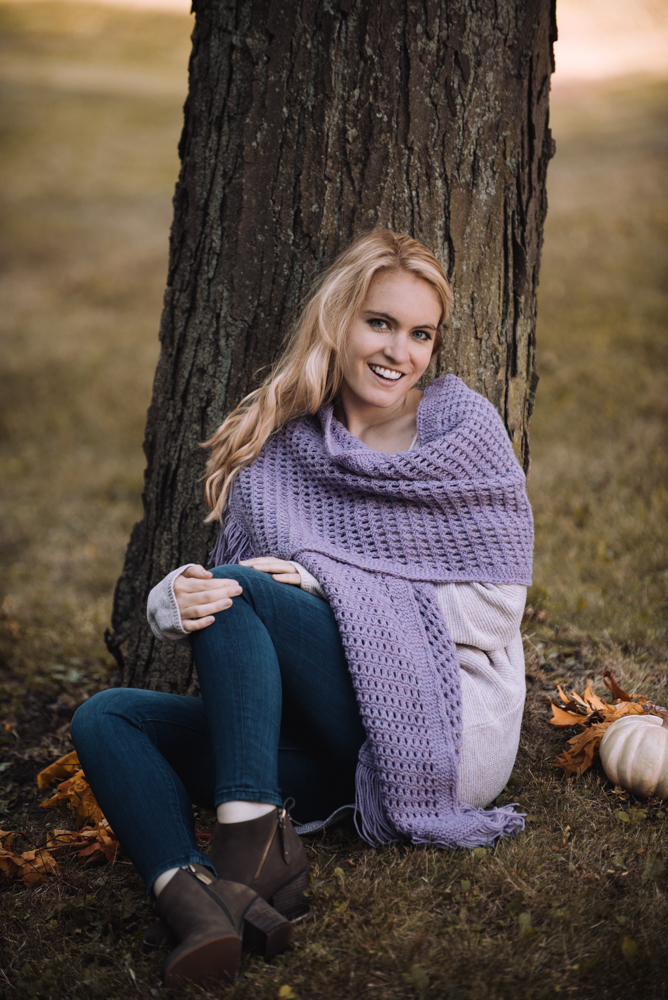 The Alyssum Wrap is another awe-inspring design from designer Nazanin Fard. Named for the sweet alyssum flower that grows in the fall, this wrap is double sided with a simple fringe finish at both ends to add to the flow of the pattern. The 100% wool yarn is as comfortable and cozy as looks, too.
Knitting Success is Yours
The Fall Shawls Knitting Collection has something perfect for your wardrobe. You'll find the fun Musquée de Provence Shawl, with multiple textures accentuating the changing colors. Or try the Change of Lace Shawl for a versatile and cozy design that uses twisted stitches, cables, and lace to keep things interesting.
And remember, the patterns in this collection, like every pattern we publish in I Like Knitting, comes complete with:
A full list of all yarn and tools
Row by row instructions
Special stitch instructions
Pattern notes
Detailed, full-color photography
You'll be knitting new and exciting designs in no time. Check out some more of the patterns in The Fall Shawls Knitting Collection.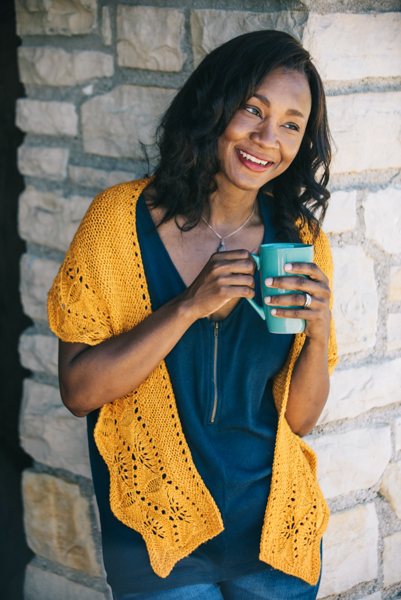 If I had to choose one word to describe the Golden Ginkgo Shawl, it would be "sophisticated." Or I might just say, "Wow!" This piece is simply gorgeous. The golden Superwash Merino and Silk yarn looks and feels luxurious, and the pattern hints at a delicate, lacy texture that's right at home with your favorite jeans or that dress you save for special occasions.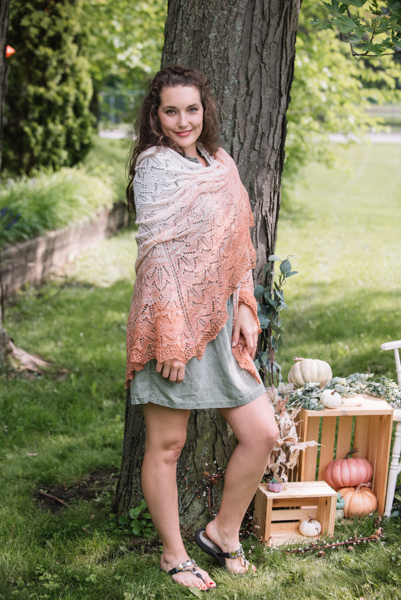 If fun fall fashion is on your list, be sure to take a look at the Autumn Crown Watercolor Shawl, from designer Katrina King. The generously-sized half-hexagon shape is crafted from Tussah Silk and Merino yarn in coral and cream. What makes this shawl especially unique, however, is the motifs inspired by falling leaves, shifting colors, and the Autumn Crown pumpkin. This hybrid "Squashkin" comes from a butternut squash and Crown Prince pumpkin, resulting in an attractive pumpkin with a deliciously sweet aroma.
The Fall Shawls Knitting Collection has the perfect remedy for the cooler days and evenings of autumn. You'll find something for any occasion in this I Like Knitting collection.
Picnic perfection: The Denim Dreamer Shawl is cozy, cuddly, and perfect for an afternoon picnic at your favorite park. This funky, fun shawl looks complicated, but it's easy enough for beginners.
Gorgeous fall color: The Autumn Snap Shawl pays tribute to the vivid colors of autumn leaves while the shawl itself is perfect for an unexpected cold snap.
Winter landscapes: The subtle colors, contrasting border, and airy design of the Wheat Harvest Shawl are reminiscent of rows of wheat ready for a late fall harvest.
The cooler weather is creeping in. Start on your Fall Shawl now!