Dear Knitting Friend,
Sometimes I like to have a knitting project that won't take a lot of time. Here at I Like Knitting, a lot of us enjoy working on amigurumi projects just for fun. If you haven't tried your hand at knitting an adorable stuffy for someone on your gift list, now is the time. Check out our Knit Amigurumi Collection from I Like Knitting! We have patterns for friendly creatures from land and sea!
We love the water
For a little natural whimsy, make our Seymour Turtle Toy. Seymour is a perfect weekend project that you can easily take on the go. Knit him up in separate parts and sew him together. If birds hold more appeal, Flora the Flamingo makes a darling little doll that will brighten a child's day. Our Sally the Swimmer Doll is the perfect companion for beach or boating. And for those who love the sea, we have two different whale amigurumi projects: Walter the Whale and Wally the Whale!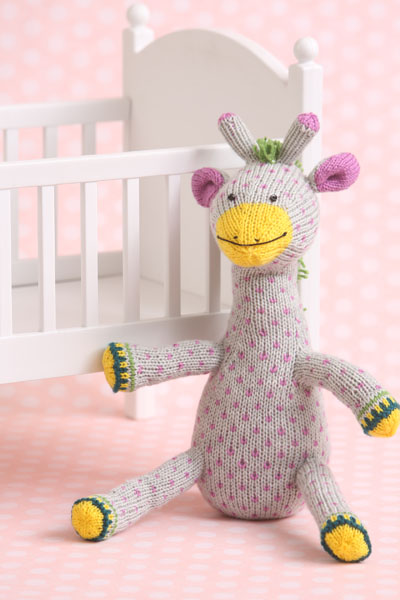 Woodland friends
If you take a quiet walk through the woods, you just might spot Woodland Bunny taking a nap in the dappled sunshine. This adorable bunny has "love" written all over her — her paws and feet have little hearts on them. Make sure she stays cozy and warm on chilly nights and make her a little hat. When Easter rolls around, it's time to welcome Woodland Bunny — Easter Version, complete with Easter basket, eggs, a crispy carrot, and a special Easter sweater with matching hat. Woodland Fox is Woodland Bunny's best friend, so you might want to plan to make your bunny a buddy!
Cute & cuddly
When I see the alpacas at the petting zoo, I just can't resist giving them a pet! Take that warm and fuzzy feeling home with Fleece Navidad the Alpaca — all dressed up for the holidays! She has a cute striped scarf and the textured yarn has a curly look to it. And she has the sweetest face!
For the horse lovers on your gift list, there's the Rocky Mountain Knitted Horse with her flowing mane, and our Feline Sleepy Amigurumi Kitten — adorably relaxed and sporting a sweet pink bow!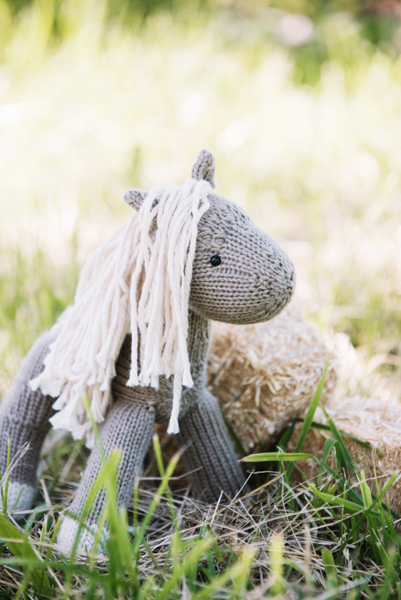 Wild side
For someone who needs a serious snuggly, Eloise the Elephant is a great choice! She's big, poofy, and oh-so-squeezable! George the Giraffe is all smiles and a terrific companion for someone who loves wildlife!
All our patterns are perfectly portable. Work each piece in stages and stitch everything together when you're done. And don't feel like you have to follow the standard color choices — make these amigurumi creatures uniquely yours! Our Knit Amigurumi Collection has so many delightful patterns — which one is your favorite?