There's no doubt about it, fall is in the air. We are waking up to crisp mornings, soft breezes and the glorious color show of the leaves changing: bright reds, vivid oranges, glorious golds and rich browns. All these colors bring to mind the sights and sounds of the season, reminding us that winter is on the way and that we should get out and enjoy the beauty of nature before the piles of snow arrive.
We've collected our favorite I Like Knitting patterns that remind us of the fall. The rich and vivid colors all make us think about long walks down a country path, breathing in the crisp air and listening to the crunch of leaves beneath our feet.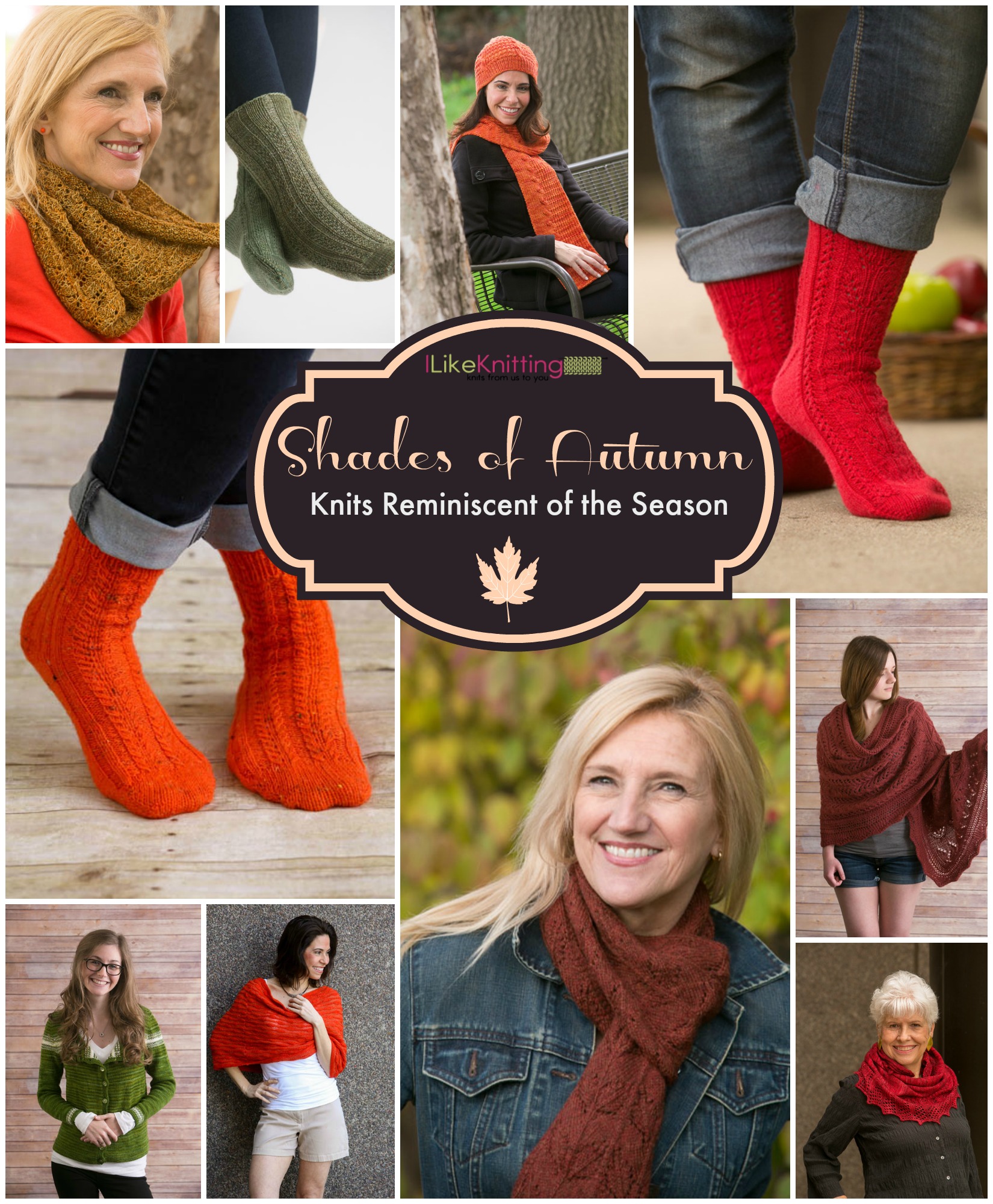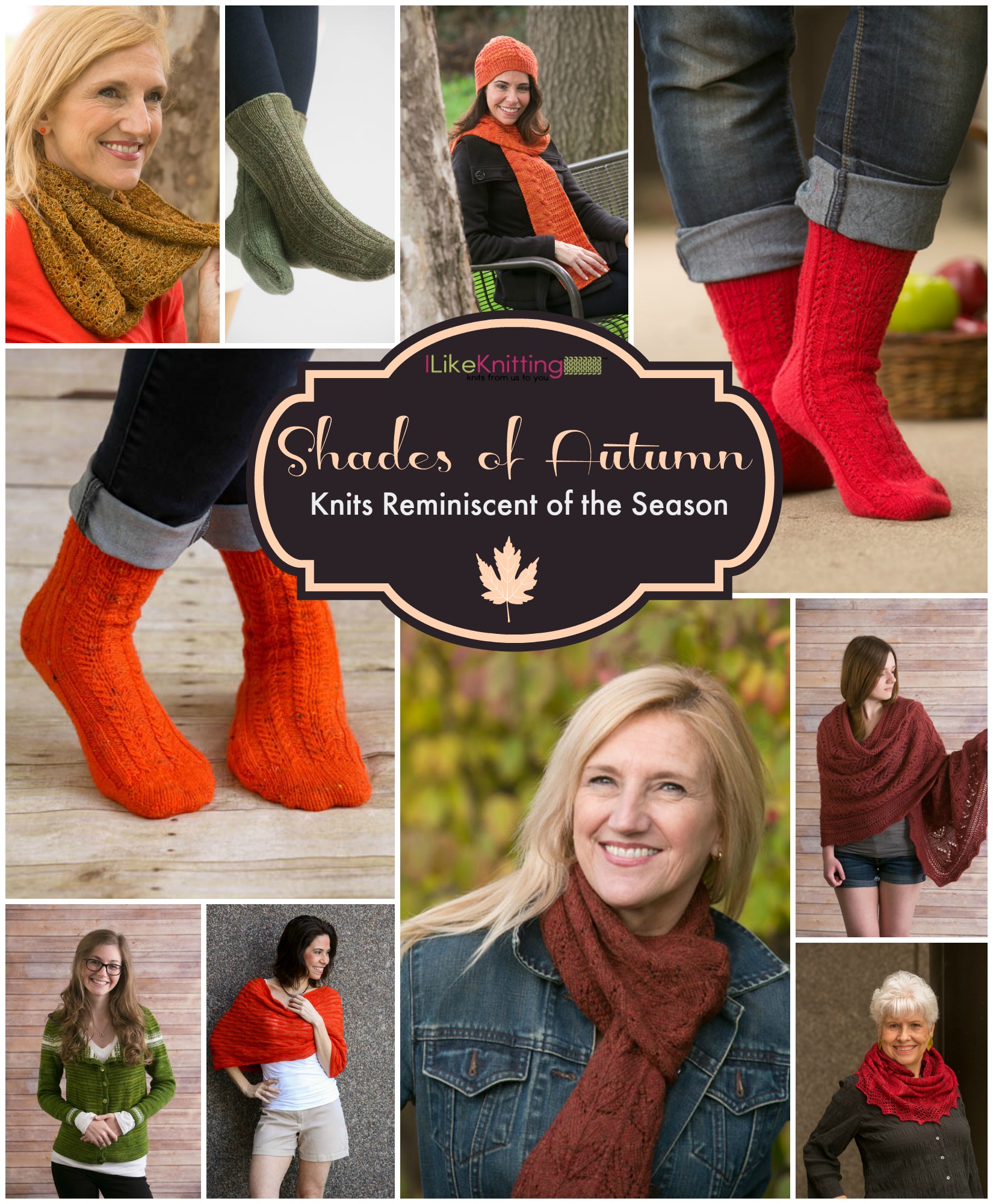 Knit Home Decor Patterns
---
Colorful blankets and knit cushions to help bring the beauty of the outdoors inside, so you can snuggle with your favorite person, a good movie and a cup of hot cocoa.
Falling Leaves Road Trip Cowls
---
Knit Cowls are the perfect addition to your fall wardrobe.  Not only are the incredibly easy to knit, but they are fun too!  Make one in your favorite fall color and stay snuggly warm yet stylish all season long.
Warm and Vivid Knit Scarf Patterns
---
Knit scarves are great travel projects, so if you're headed out on the road to hunt for the perfect "changing of the leaves" scenery, knit one of these up along the way.
Toasty Warm Knit Hats
---
That crisp fall air can get downright chilly, especially at night or if there is a breeze. Keep your noggin warm and look stylish at the same time.
Chase the Chills Away with Knit Shawls
---
We're at the time of year where the person in charge of the AC thermostat can't decide if we need the air or the heater.  Keep a knit shawl on hand for those days when you need a little bit of extra something to stay warm.
Cozy Knit Sweater Patterns
---
A knit sweater is an essential to the fall wardrobe. Knit one up in a pretty color, toss it on with a pair of jeans and you're ready to go!
Long Walks and Warm Socks
---
Whether you are looking for a knit sock pattern to add a bright pop of color to your fall wardrobe or a warm pair of socks to wear inside your boots, these patterns are all sure to please.