Enter to win the yarn to make the Clever Fox and Wild Deer Headbands! The basic shape is simple and quick to knit, with colors being the main difference between each animal. The pattern is knitted flat and then seamed, and the headbands have a built-in lining so that the reverse of the colorwork is hidden and won't get caught on little fingers.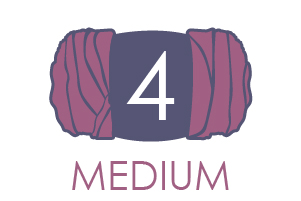 Yarn: Studio Donegal Soft Donegal (100% merino wool; 207 yards [190 meters]/100 grams): 5207 Báinín (MC, 1 ball), 5202 Khaki (CC1, 1 ball), 5253 Black (CC2, 1 ball), 5241 Pink (CC3, 1 ball), 5230 Orange (CC4, 1 ball)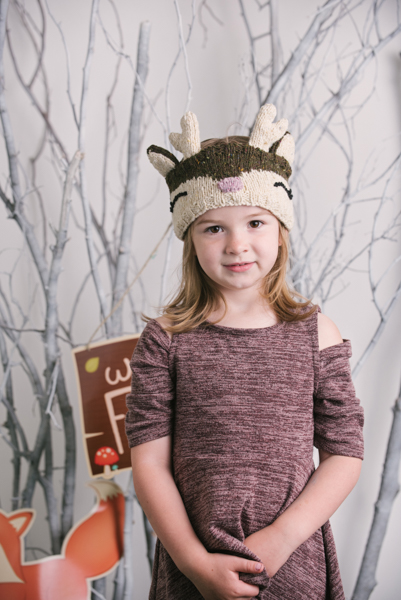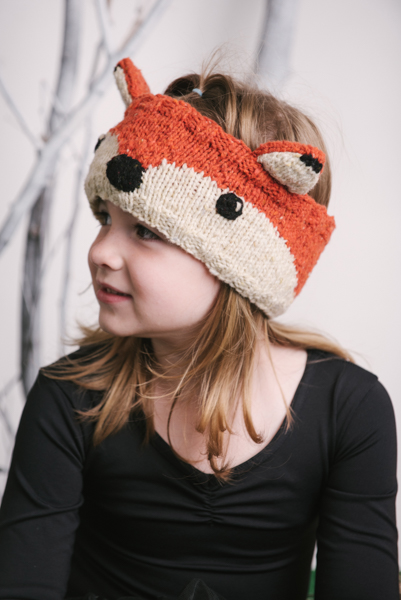 Congratulations to Janice H. of Florida! Enjoy your yarn and be sure to send us a picture of your woodland headbands should you choose to make them!
Thank you all for entering our giveaway and stay tuned for more exciting opportunities to win!