June 2019: Table of Contents
A Note from the Editor
After months of bone-chilling weather, nothing feels sweeter than hot summer sunshine. How will you enjoy this shift in season? A day trip to the beach? A picnic-style party? No matter where your adventures take you, we've got the patterns you need to celebrate in style.
Starting with our Knot Over It section, which boasts trendy summer staples including a cropped halter top (with a cinched tie front) and an easy-peasy single-knot headband, you'll find a variety of pieces you won't be able to knit fast enough! For lightweight wear, look to the Salt + Sea section which features delicate tops, tanks, totes and the perfect wrap for a day spent lounging on warm sand.
For the home, we've got bright pieces bursting with personality. My personal favorite is the Palm-tastic Pillow which puts a palm leaf motif against a pink lemonade background. Throw it on white wicker furniture for a four-season room that's just itching for a nighttime soiree.
Plus, you won't want to miss the Denia Dress. Inspired by trendy jean dresses, you won't believe this project is actually knit. Simple and stylish, it's the flawless little button-clad outfit for your next family get together.
Happy summer knitting,

P.S. Do you love Ravelry? Do you love to knit? Then join our official Ravelry group for knitters. In this group, we'll discuss everything from our favorite needles to upcoming knit alongs. Join right here!
P.P.S. Take our issue survey once you've seen the issue!
Design submissions and article ideas should be submitted through our submission form.
---
Features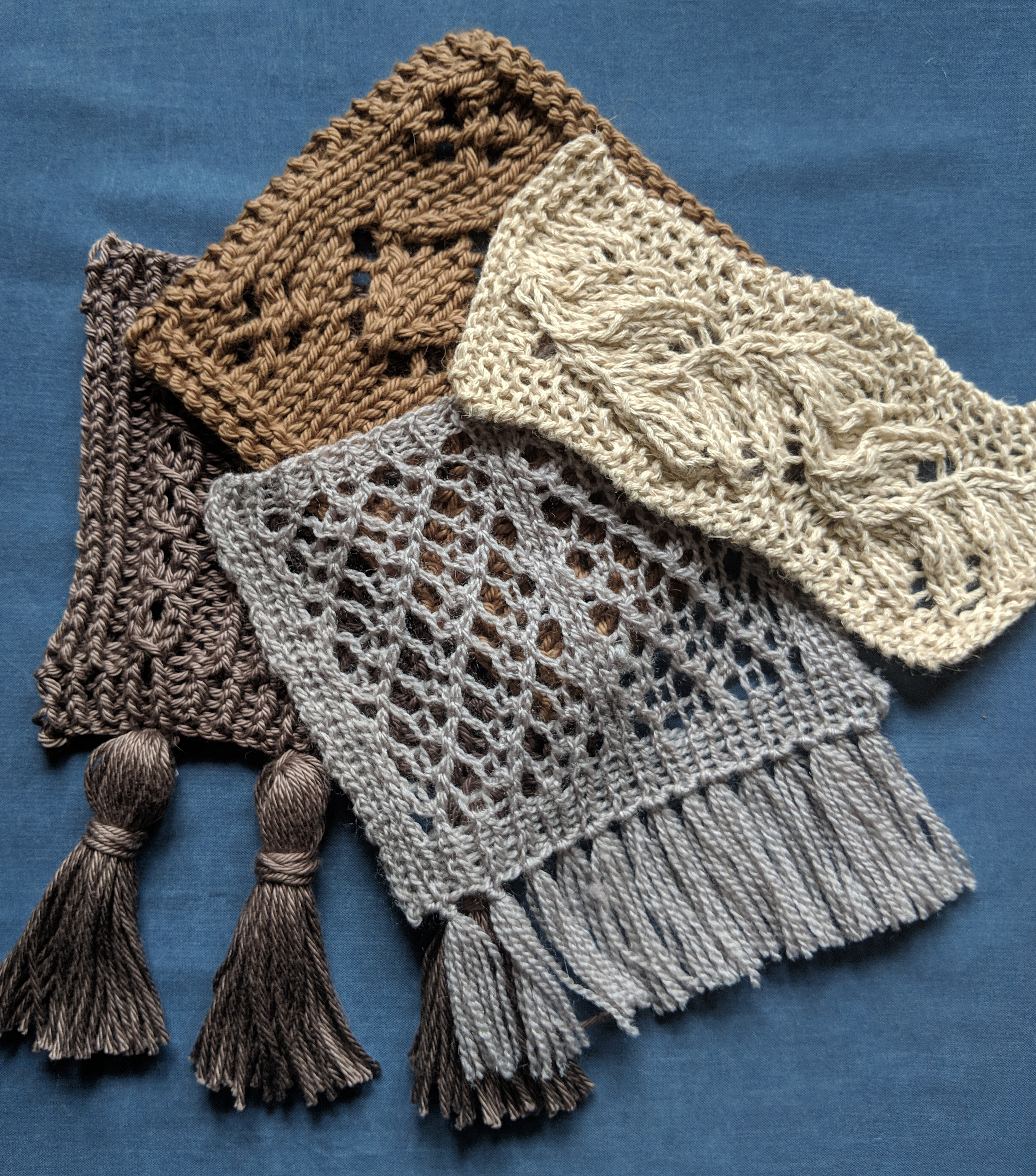 Looking for a fun lace pattern to try out this summer? We've pulled together a few of our favorite stitches for you to work up. In its simplest form, lace is a decrease (usually k2tog or ssk) paired with an increase (a yarnover) to create holes in your knitting. Sometimes lace will involve a double… Read More
---
Patterns
ISLAND STYLE

KNOT OVER IT

SALT & SEA

FINER DETAILS
Departments