25 Super shawl patterns!
Dear Knitting Friend,
A shawl is the perfect accessory, whether you want to add a splash of color or keep the chill off in style. Our Signature Spring Shawl Collection has more than two dozen patterns — shawls that range from fun and flirty to light and lacy to cozy and comfortable. Make yourself a new signature statement piece for a special occasion or help a friend celebrate with a lovingly made gift. Here's a peek what you'll find in our Signature Spring Shawl Collection!
Creative Crescents
Our Lace Leaf Shawl is a crescent-shaped, top-down shawl that's totally seamless. The delicate leafy lace pattern in the center is flanked by lovely textured lace ribbing on the sides. Wear this festive shawl on your next evening out!
The Honey & Lavender Shawlette (featured on our cover) is a shallow crescent-shape design that will look stunning over a spring outfit. This shawl features a bold flame lace pattern with a stockinette stitch body.
For a special event, treat yourself to the sophisticated drape and broad lace trim of our Lady Rosé Shawl. You'll appreciate the combination of added warmth and beautiful lace.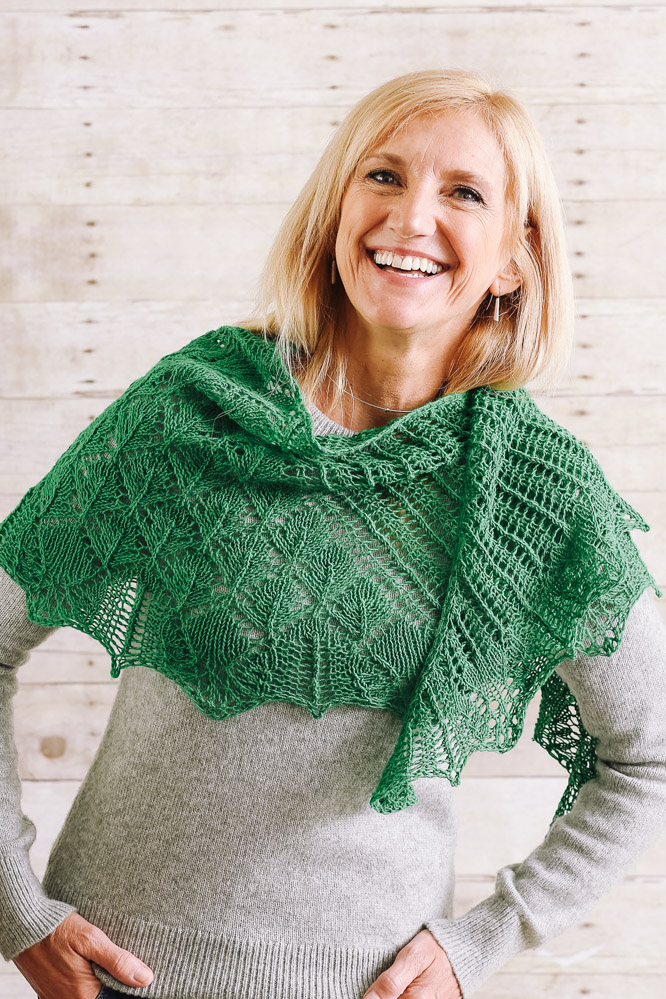 Other crescent-shaped shawls in our Signature Spring Shawl Collection include:
Midnight Mauve Garden Shawl
Breezy Butterfly Shawl
Lavande Shawl
Succulent Leaves Shawl
Lilac Mist Shawl
Blue Sky Shawl
Gentle Waves Lace Shawl
Violet Buttercup Shawl
Wrapped in Rectangles
When it comes to versatility, rectangular shawls rule. We have a range of rectangular shawls patterns, from light and lacy to compact and cozy — all of them lovely. Take the feel of spring with your wherever you go with our Field of Daisies Shawl. Inspired by floral runway trends, this cheerful shawl will add a little color and quirk to your wardrobe.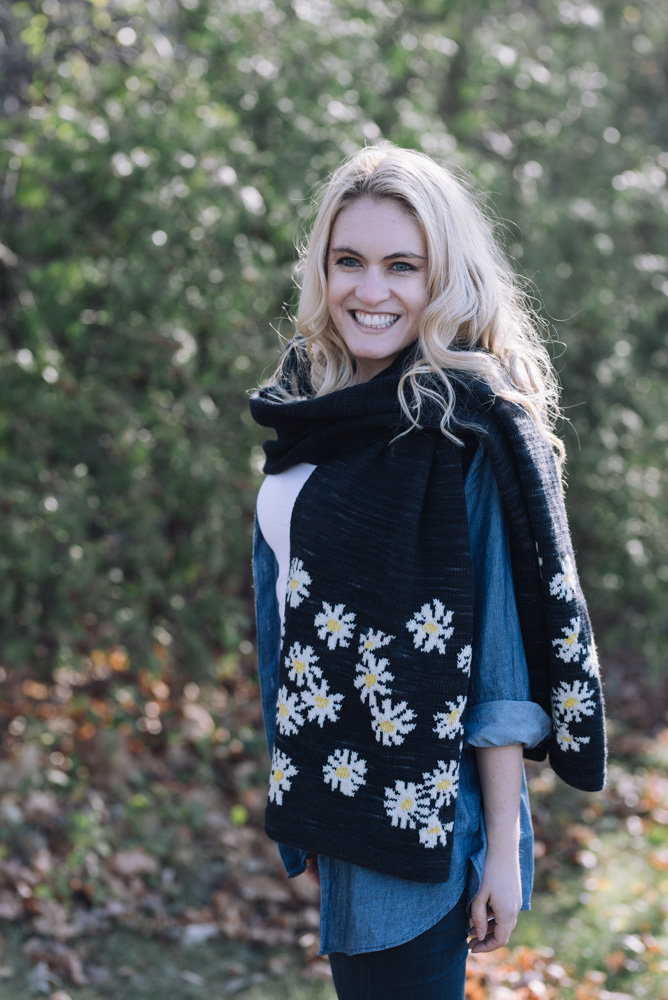 Another floral choice, our Rose Trellis Shawl, has an easy-to-learn lace pattern for the main body of the shawl, and beautiful panels of lace medallion roses. You may also enjoy these other rectangular patterns:
After the Rainfall Stole
Arbor Wrap
Mogra Shawl
Lotus Shawl
Shawl You'll Ever Need
Totally Triangular
Truth be told, you can't go wrong with a triangular shawl — and we have seven super selections for you! Our April Showers Shawl is the perfect project for beginning knitters. This easy-rated project features a simple lace pattern that creates a wonderful overall airy look!
Our Lace Dance Shawl incorporates two lovely lace patterns: one for the body and another for the edging. Knit from the top down, you'll love the look and feel of this shawl that's almost lighter than air!
Don't skip over our other triangular patterns, whether for you or for gifting:
Coral Sands Shawl
Lemon Dipped Shawl
Mountain Retreat Shawl
Prairie Lace Shawl
Wonderland Shawl
The projects waiting for you in our Signature Spring Shawl Collection offer a wide variety of patterns for knitters of all skill levels. The hardest part will be picking your first pattern. Which one is your favorite?