Cardigans, cowl necks, mittens, and more. They're all on our list of the best patterns from this year. How many of them did you make?
Dear Knitter,
As another year draws to a close, we can look back at all the knitting we did — and all the knitting we still want to do! We've had a great year of varied projects suitable for knitters of all skill levels. Maybe a project wasn't ready for you earlier in the year, but it is now. Time to pick up your needles!
These "Best of" collections are always fun to put together, and this one was no exception. We gathered up the fan favorites, and created a collection for everyone to enjoy. Whether you're new to knitting or you have miles of transformed yarn to your name, there's something here for you to make for yourself, for friends, for family. This collection includes everything from weekend projects to easy beginner patterns to more challenging designs.
This year's themes in Best of 2022 Knitting Patterns have a wide array of intriguing projects:
Sweaters You Love
Make sweaters using classic knitting techniques that continue to be popular year after year.
Cardi Party
Always handy, you're bound to find a cardigan pattern that will become your new favorite.
Zigs and Zags
From chevrons to bold colorwork patterns, no two projects are the same.
Turtlenecks and Cowl Necks
Cozy is the name of the game! Stay warm and stylish with these patterns!
Airy and Light
Cardigans, cowls, and lots of lace are included in this warm-weather lineup.
Cozy Accessories
Unique and timeless, these knit accessories feature pretty stitches and vibrant colorways for keeping out the chill.
Knits for the Home
Get organized, get comfy, and get inspired with these homestyle projects.
The 25 designs you'll find in Best of 2022 Knitting Patterns are the most popular patterns we've featured this year. Whether you're new to knitting or your yarn stashes have stashes, we're happy to have you here. We hope you enjoy the Best of 2022 Knitting Patterns from I Like Knitting.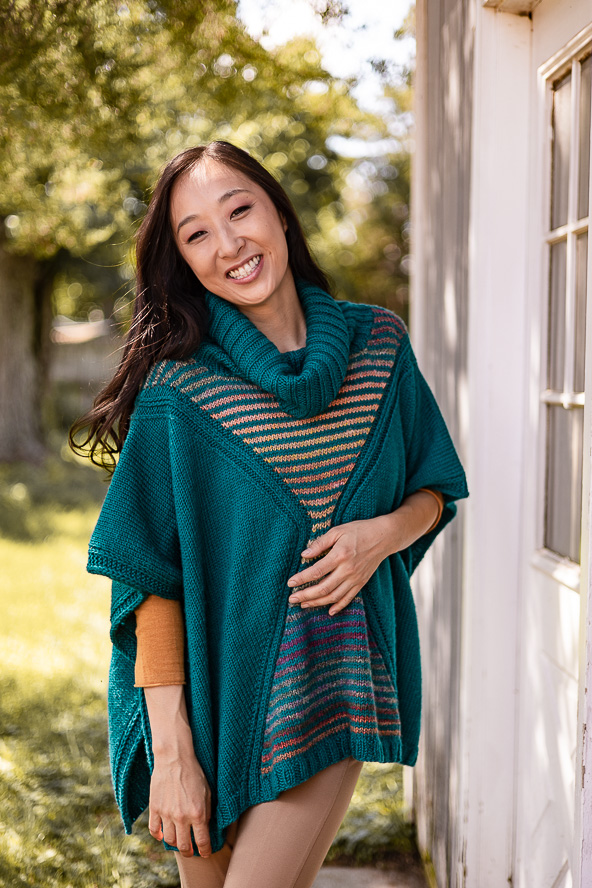 Not all ponchos are created equal. Say goodbye to the basic rectangle and hello to the stylish hourglass poncho. Our Lakelyn Horizon Poncho features twisted stitches in an hourglass shape, framing a colorful center panel of gradient yarn alternating with your main color. This poncho has plenty of pizzazz!
The Prideaux Pullover is all about texture, with all-over cables, comfy garter stitch, and reverse stockinette. This is not your average sweater! Maybe you'd like to create a pullover that's not only seamless, but reversible, too! Make our Everleigh Fisherman's Rib Sweater for a versatile piece you'll reach for again and again.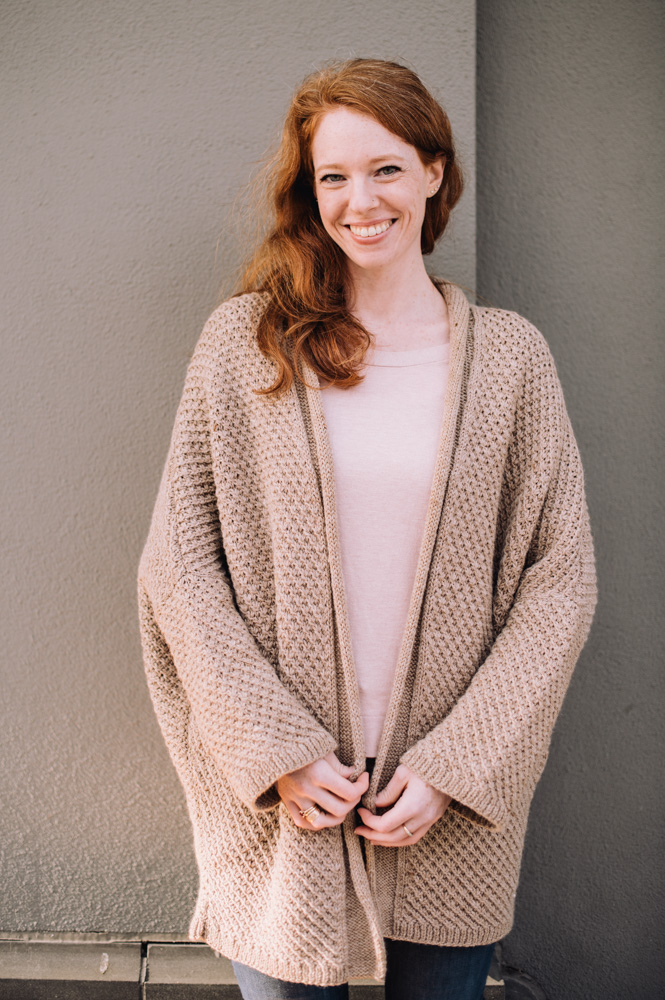 Cardigans are so convenient, so comfortable, and so versatile! You can make yourself something super cozy for cold winter days, or something light and airy that's just enough to take the edge off a stiff spring breeze. The easy-on, easy-off nature of a cardigan gives you a super versatile piece you can tailor to your needs.
Take the Thalia Cardigan. This cardigan features an open front, a shawl collar, and an overall textured pattern that catches the eye and feels oh-so-good to wear! This cardigan creates a cozy fit with classic appeal. Make it a staple piece of your wardrobe.
Comfort and cables come together in our Helena Cable Cardigan. The ornamental cable that runs down the back of this cardigan is simply stunning, and the detail work around the cables adds to the overall eye-catching effect.
For a first foray into cardigan-making the Alanna Shadow Stripe Cardigan offers a unique take on the classic striped cardigan, with fabulous visual texture. This project is rated easy, and you could be done in a couple of weeks!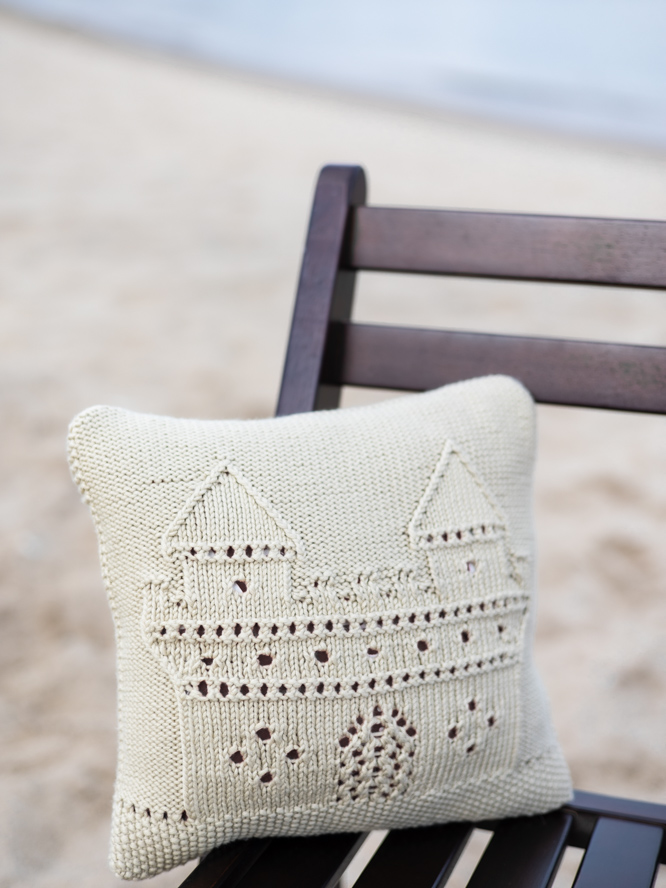 You can never have too many pillows, right? Right. Whether you live by the sea or you just love a little nautical whimsy, you'll love our Sandcastle Sampler Pillow. It not only brings a seaside feel to your favorite chair; it lets you work through a whole bunch of knitting techniques in a playful, creative way. This is also a great way to build your skill at using charts, since this pattern is fully charted. Brighten up the whole project with a colored pillow insert and matching closure buttons for a pillow that's one of a kind!
Make the Peyton Knit Throw to have a sturdy yet supple blanket on hand for chilly nights. The repeating waffle stitch looks great and feels fantastic! When you need to go out and brave the cold, you might want to have the Milena Mittens + Hood Set. This project lets you add extra warmth beyond a hat for that favorite coat or jack that doesn't have a hood. You'll love the cozy feel and great versatility of this project!
The Best of 2022 Knitting Patterns collection is a wonderful way to end this year and start next year. Each one of these designs is a winner on its own, but together? This is a powerhouse of the most amazing new designs from 2022.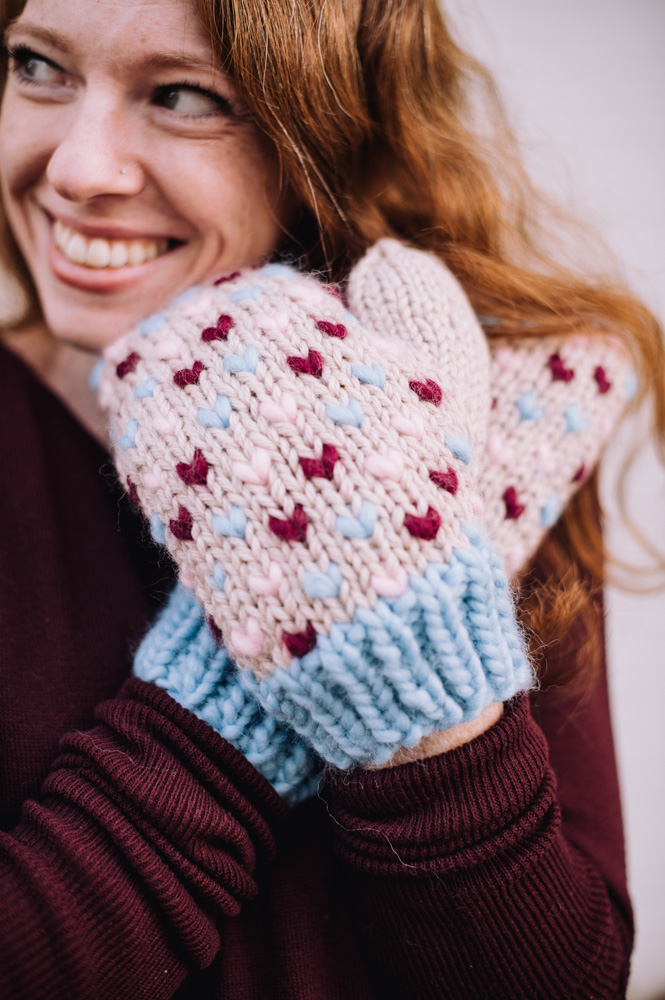 This collection has something for everyone. From the Kendall Lacy Tank that has two different necklines to the Be Mine Turtleneck Sweater with its sweet heart motif, you'll find something colorful and creative to make. The Heart of Hearts Mittens are cute, comfy and cozy — a perfect day project. Or make the Penny Purse Organizer to keep your tote bag organized!
Each one of the patterns in I Like Knitting comes with everything you need to finish your project:
A full list of all the yarns and tools you'll need
Row by row instructions
Special stitch instructions
Pattern notes
Detailed, full-color photography
The most popular knitting patterns of the year are all here in the Best Knitting Patterns of 2022. Don't miss out on this collection! And if you're still craving more creative projects ideas, you have immediate access to our complete library of more than 700 patterns, expert tips and tutorials, along with many more special collections, including The Knit Mitten Collection, The One-Skein Knitting Collection, The Vintage Knits Collections and The Knit Hat Collection. It's all yours with your membership in the I Like Knitting Gold Club.
We've had a great year of fabulous knitting patterns. Which project will you cast on first?