Features
Patterns
Departments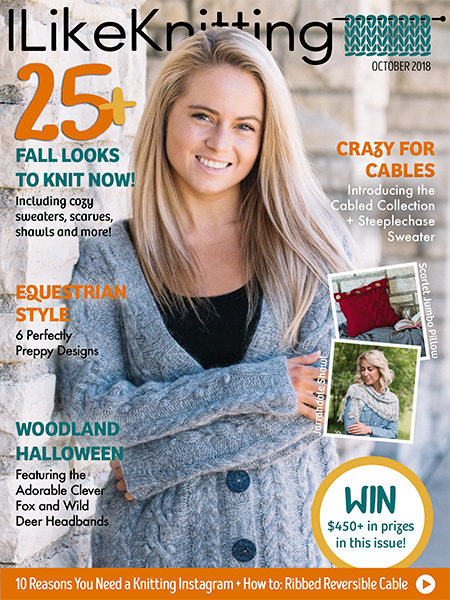 A Note from the Editor
Experience a fresh take on fall with patterns inspired by my favorite season. Whether it's the sound of crunching leaves, the tingle of a cold apple hitting your taste buds or the vibrant shades the leaves turn during longer, cooler days ― inspiration is everywhere. Use these classic fall memories and dive into an issue designed for the season ahead. Inside you'll discover cozy cabled cardigans and pullovers, delicate shawls inspired by the many shades of Heirloom pumpkins – plus, incredibly cute Halloween costumes including the Clever Fox and Wild Deer Headbands.
Love horses or just can't get enough of Equestrian style? We have a top-notch selection just for you that features a tailored knit jacket, an adorable plaid tote, an adorable knitted horse toy – and more!
Happy knitting!

P.S. Do you love Ravelry? Do you love to knit? Then join our official Ravelry group for knitters. In this group, we'll discuss everything from our favorite needles to upcoming knit alongs. Join right here!
P.P.S. Take our issue survey once you've seen the issue!
Design submissions and article ideas should be submitted through our submission form.