Dear Knitter,
Embrace unparalleled comfort and elegance with our curated selection of the softest sweaters that will envelop you in a warm embrace of luxury. Crafted with meticulous attention to detail, each piece in this exquisite knitting collection is a celebration of coziness and style, designed to make you feel like you're wrapped in a cloud of pure bliss.
Featured as the showstopper on the cover, the Caline Turtleneck Sweater Dress epitomizes sophistication and versatility. This enchanting sweater dress effortlessly combines the timeless charm of a turtleneck with the graceful flow of a dress, making it a perfect companion for both formal occasions and casual outings. Its silky softness and alluring silhouette will leave you feeling effortlessly chic and confident.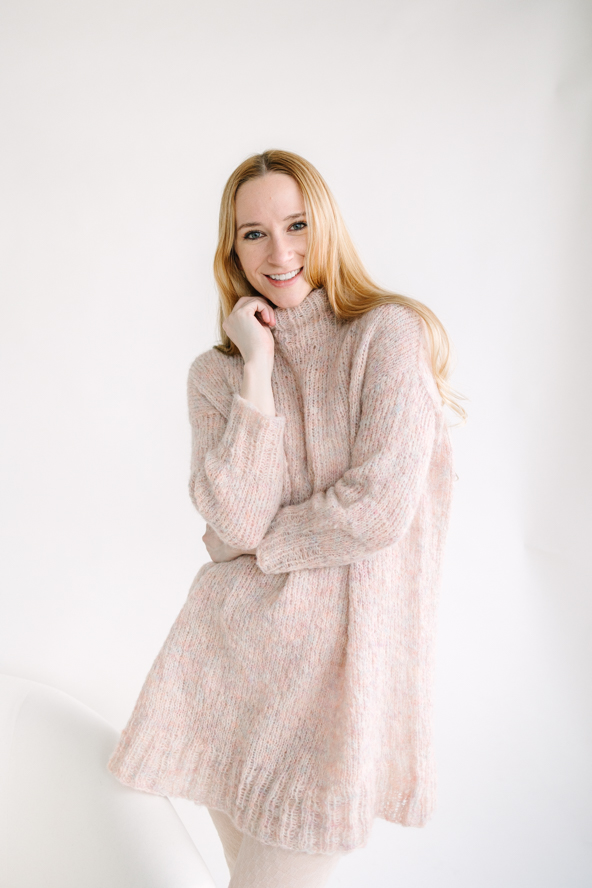 The Rosaura Raglan Sweater exudes a blend of modernity and classic charm. Its raglan sleeves provide a flattering fit, while the delicate stitch patterns add a touch of artisanal elegance. Wrap yourself in this snug masterpiece and experience the essence of contemporary comfort and style.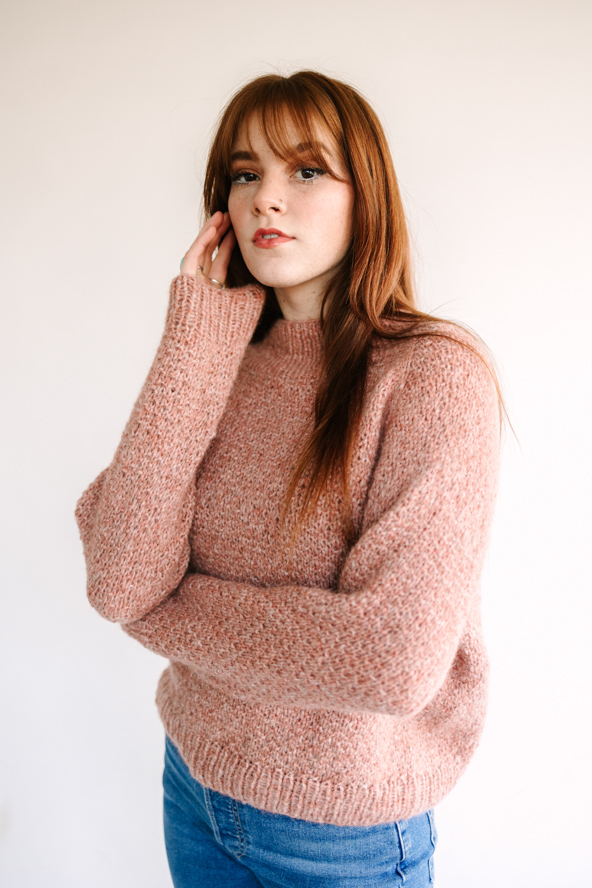 Indulge in pure luxury with the Junie Chenille Sweater. As the name suggests, this opulent chenille creation is pure pleasure to touch. Its velvety texture and relaxed fit make it a go-to choice for those cozy evenings by the fireplace or a delightful companion during brisk outdoor escapades.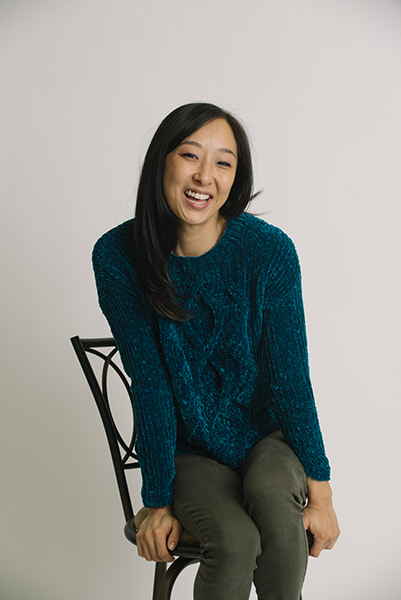 The Daybreak Cashmere Wrap Sweater redefines indulgence. Immerse yourself in the unmatched luxury of cashmere yarn, enveloping you in a warm embrace that feels like a gentle morning breeze. This wrap sweater is not just an outfit; it's an experience, elevating your look and mood with every wear.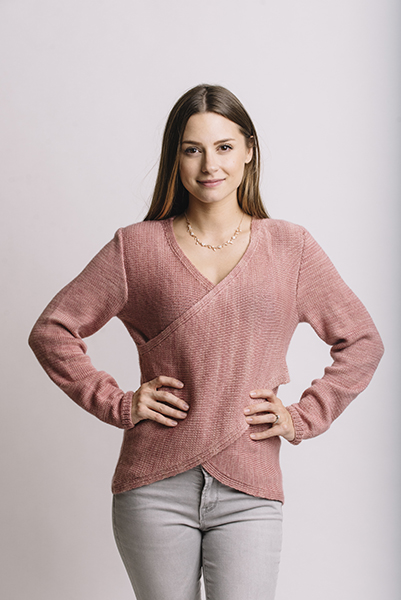 The Softest Sweaters Knitting Collection is more than just a selection of sweaters; it's an ode to craftsmanship, softness, and fashion. Each piece embodies the passion and dedication of our skilled knitting designers, ensuring that you get to experience the epitome of comfort and style with every stitch.