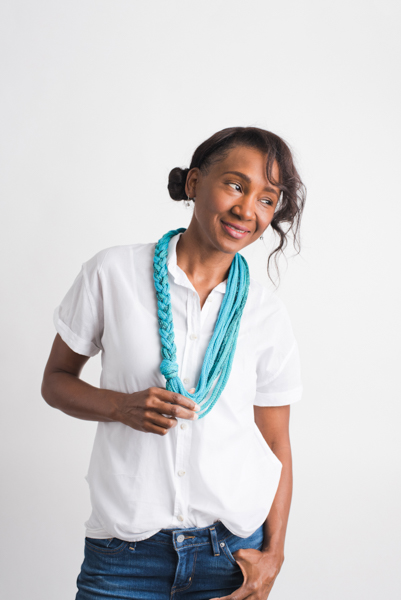 Scarf necklaces are usually seen made out of T-Shirt fabric, but now you can make your very own using I-cords. All you need are 12 I-cords to braid together into a unique, lightweight accessory. This super-quick knit is just what your summer knitting list has been looking for.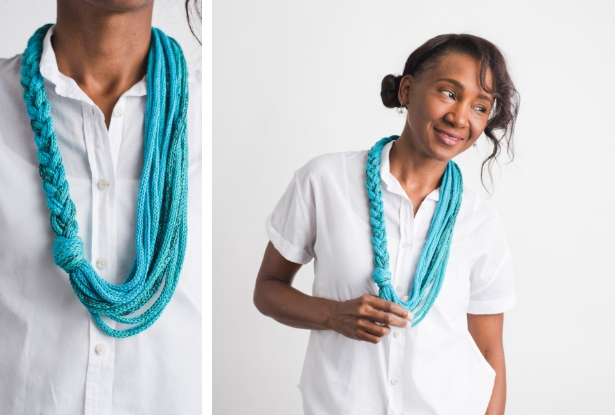 Skill Level: Easy
Size: Approx. 40″ circumference
Gauge: Not important for this project
Materials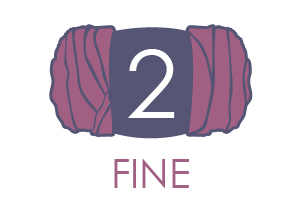 Yarn: Red Heart It's a Wrap Rainbow (55% Acrylic, 45% Cotton; 623 yards [570 meters]/150 grams): 9938 Nautical (1 cake)
Needles: US size 6 (4 mm): 2 DPNs
Notions: Tapestry needle
Pattern
I-cord (make 12)
CO 4 sts, leaving 5″ tail.
Slide all sts to the other end of the needle.
Hold yarn in back and knit all 4 sts.
Rep Steps 1-2 until the I-cord is approx. 50″.
BO all sts loosely. Cut yarn leaving a 5″ tail.
Assembly
Thread the tapestry needle with the end of one of the tails.
Hold all I-cord strips next to each other and stitch the top of all sts together. Secure.
Loosely tie a knot to the end of the tails close to the stitched section.
Place the knotted end on a hook or door knob, something that can hold them in place or have someone hold them for you.
Divide I-cords into 3 groups.
Braid the cords together until the braided section is about 15″.
Tie a knot at the end of braided section so it would not come loose.
Thread the yarn needle with one of the ends.
Fold the cords in half and stitch the ends to the stitched-up section on the other end. Secure.
Finishing
Weave in all ends. Your scarf-necklace is ready!