August 2021: Table of Contents
As warmer weather tapers off and fireflies disappear from the night sky, it's time to look ahead to my favorite season: fall. While the changes autumn brings are wonderful (think vibrant leaves, refreshing breezes and pumpkin-themed everything), the transitional months in between can be challenging to know what to knit – do you keep things light or do you look for warmer pieces for the inevitable cooler nights ahead. Our solution? Why not do both?
From autumn to august, this new issue is full of patterns to inspire you as you knit for what's left of summer, while still prepare for chillier days ahead. Start by diving into the Meadow Moments section, where gorgeous summer florals and rich fields of wildflowers meet knitting. Whether inspired by the flowers themselves or created to wear during your next outdoor adventure, these pieces are perfect for those remaining warmer days. This section also features one of my favorites: the Chrysanthemum Pillow. Knit in a lavender with a bold circle center filled with a unique motif which combines intarsia and stranded colorwork, the result is simply stunning.
Next, get your fill of the summer's end with the Southwest Summer selection, featuring earthy hues inspired by the desert terrain. Boasting a fringe shawl, a flattering sweater and adorable (and trendy) set of canyon-inspired pillows, you'll love bringing these natural pieces into your home (and your closet).
When you find yourself dreaming of hot apple cider and apple picking, it can only mean one thing: better start knitting sweaters. This issue features five new sweater patterns, including the gorgeous Cornelia Sweater which features columns of lace and simple cables for a project that's as classic as it is striking.
So whether you start with sweaters, knit yourself a new sweater dress, or throw together some new knit pillows, I hope you're ready to fall for something new.
Happy knitting,
Caitlin Eaton
---
Features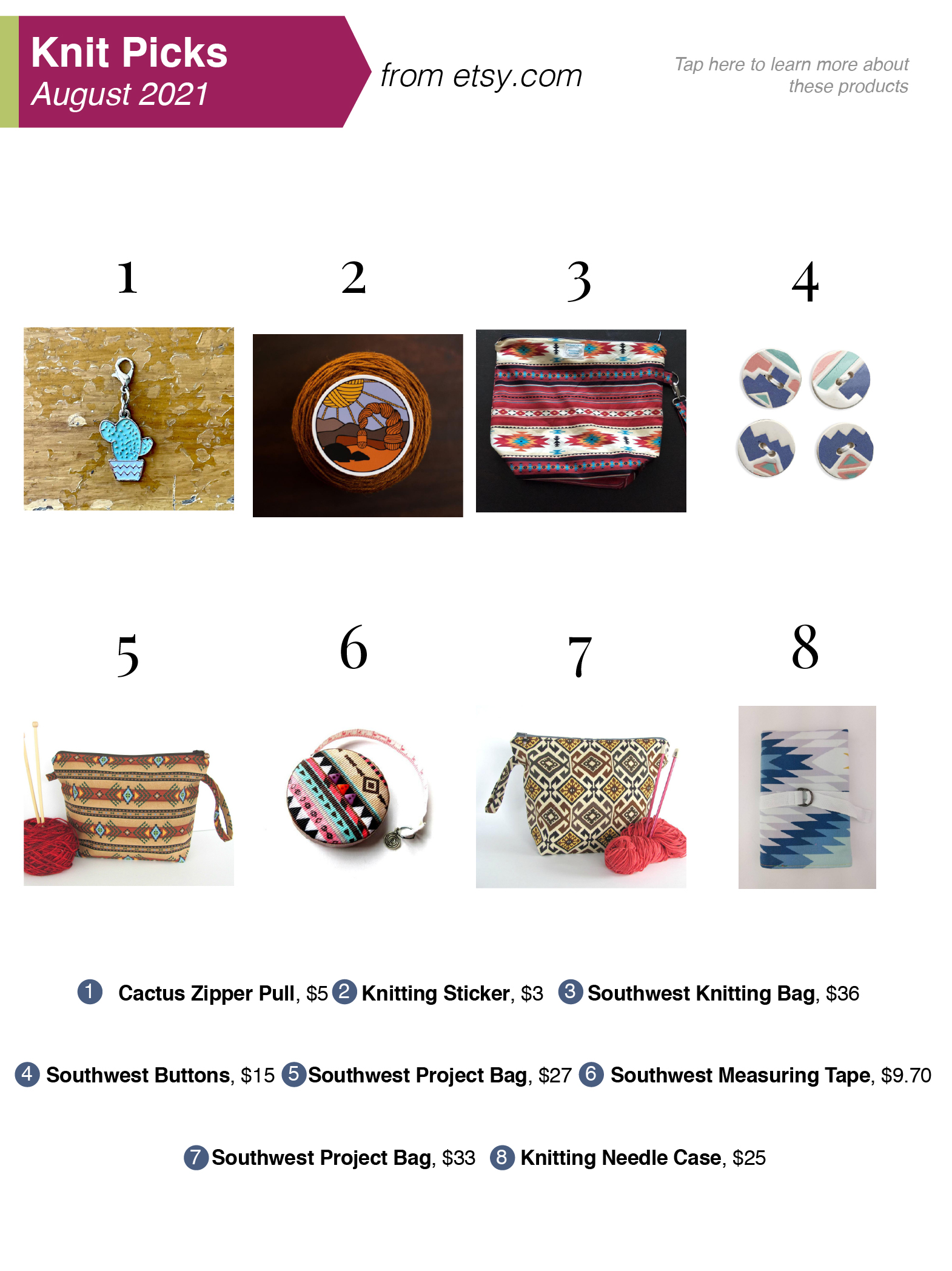 Jump into the tie dye trend with totes, knitting accessories, stickers and more! Read More
---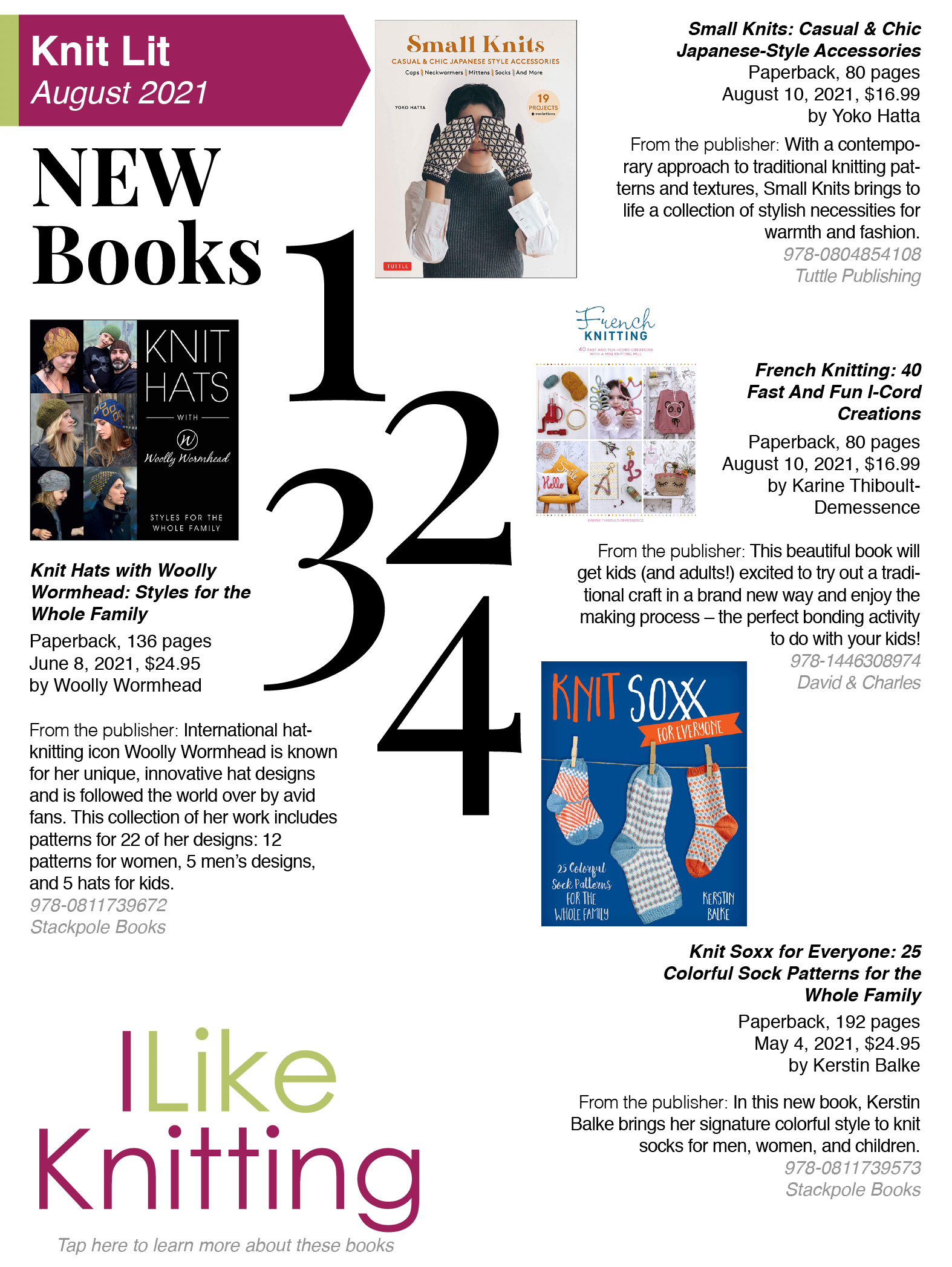 Check out these 4 brand new books that are releasing this summer and add to your reading/knitting list! Read More
---
Patterns
Meadow Moments

Southwest Summer

Sweater Stories

Fall for Something New
Departments