Hi, this is Jessica from Mama In A Stitch blog and today I'd like to show you how to knit the "broken rib" stitch. This is a super easy pattern that you can try once you've got knit and purl mastered.  If you're a beginner wanting to stretch your skills just a bit, this is for you! The stitch is similar to the rib stitch, but it creates a fabric that has less elasticity and a really cool texture.  You could make so many different projects with this pattern. Imagine scarves, washcloths and more!
Feel free to follow along below as I show you how to knit this simple yet lovely stitch.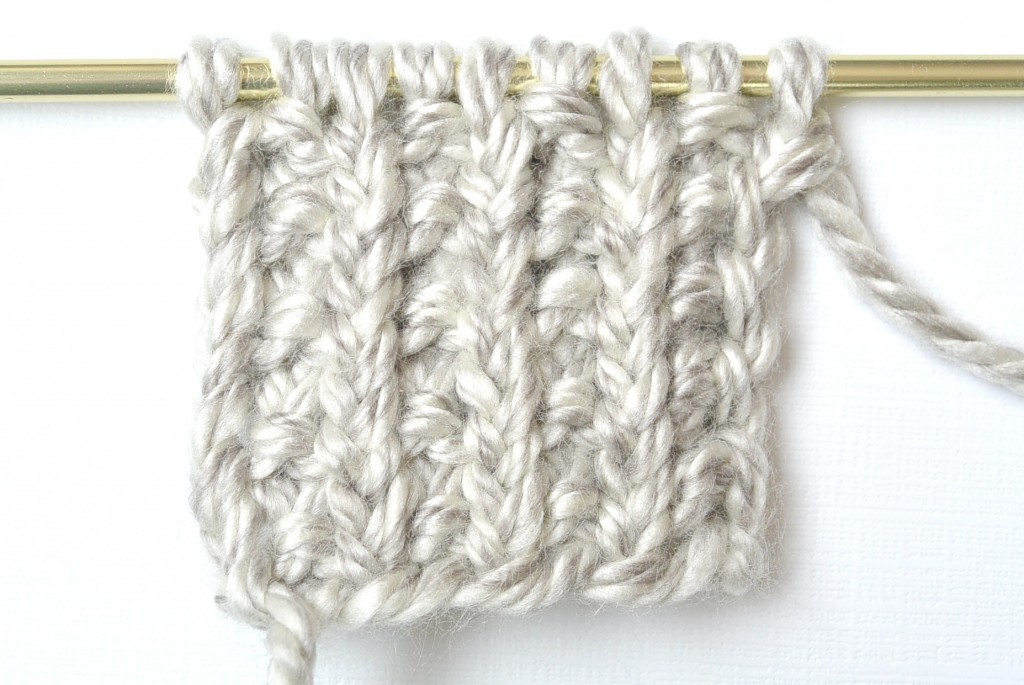 Pattern
For this pattern I used Lion Brand Heartland Thick & Quick, and US Size 10 Knitting Needles
Cast on 9 stitches
Row 1 Knit across row
Row 2 *P1, k1* – repeat from * to * across row – end with a purl stitch
Repeat rows 1 and 2 for as long as you'd like
Picture Tutorial:
Cast on 9 stitches. Knit across row.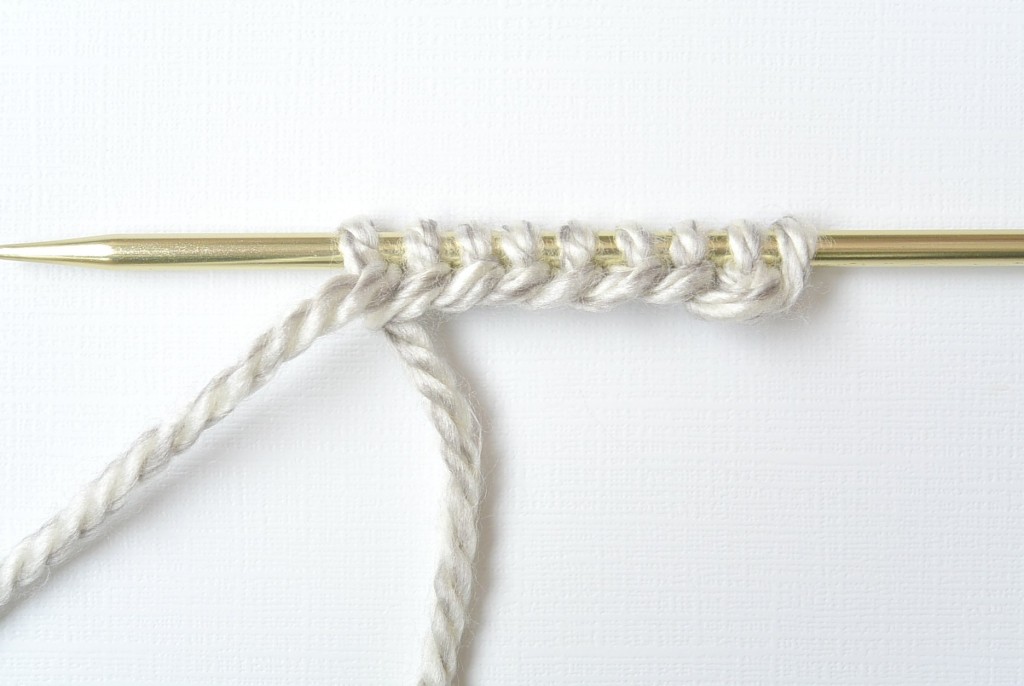 I knit continental style, so this is what it looks like as I knit the row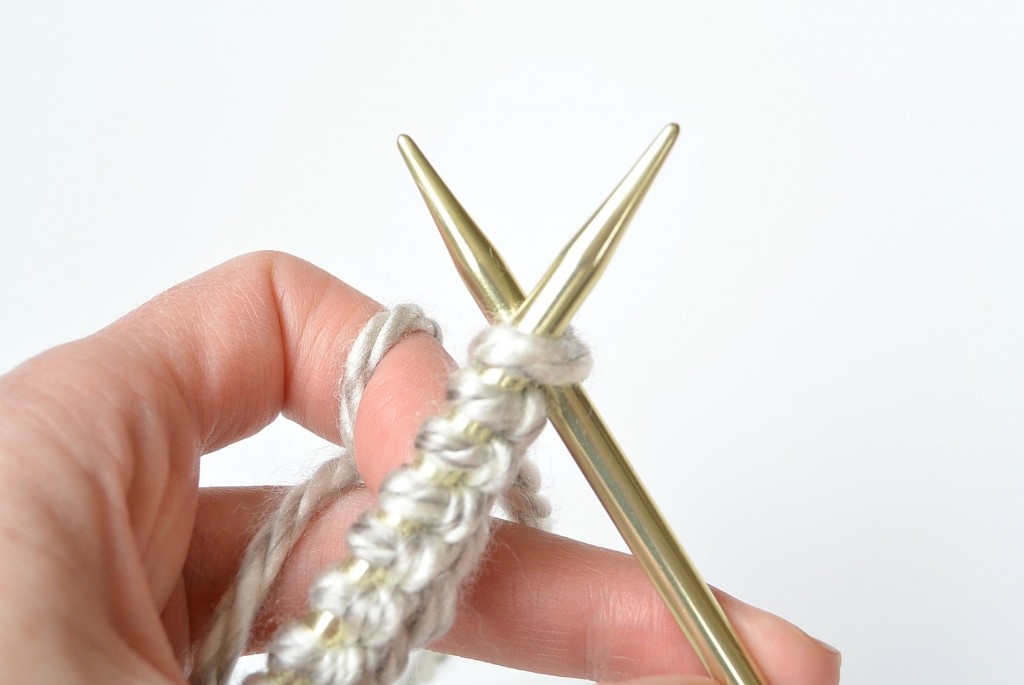 Purling the first stitch of row 2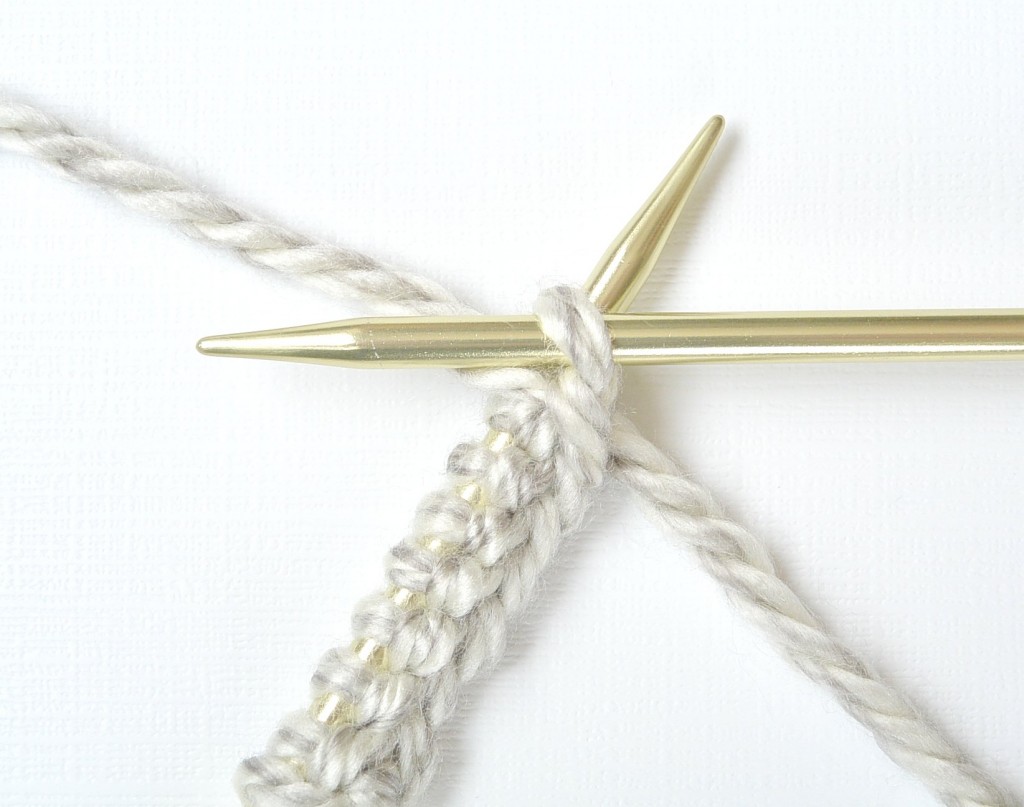 Doesn't it make a really lovely texture?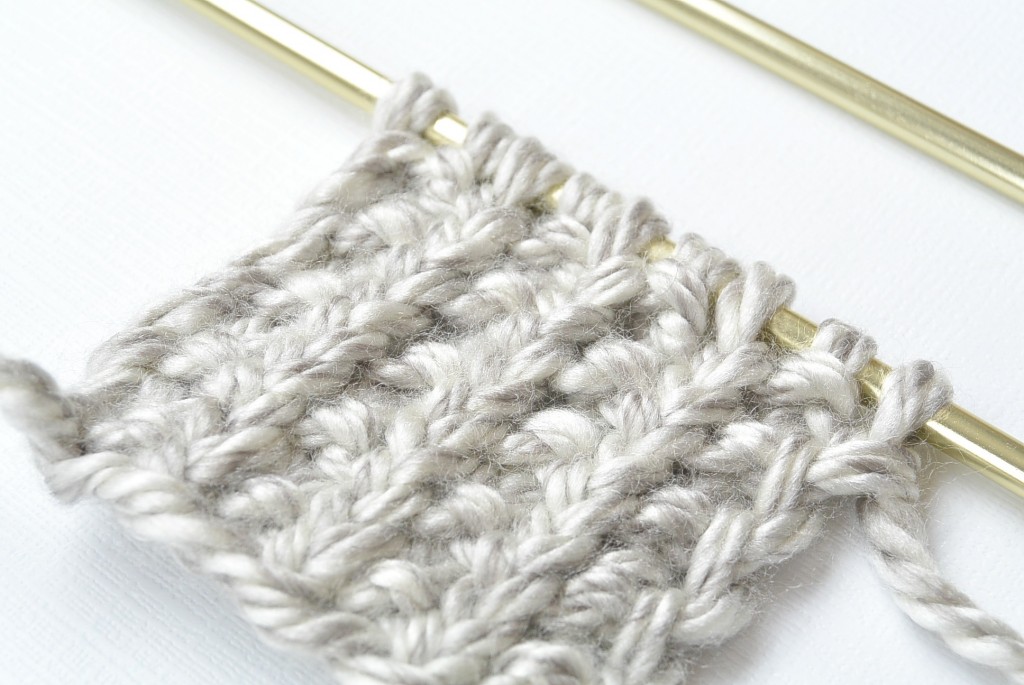 This is what the reverse side looks like. It is quite nice too!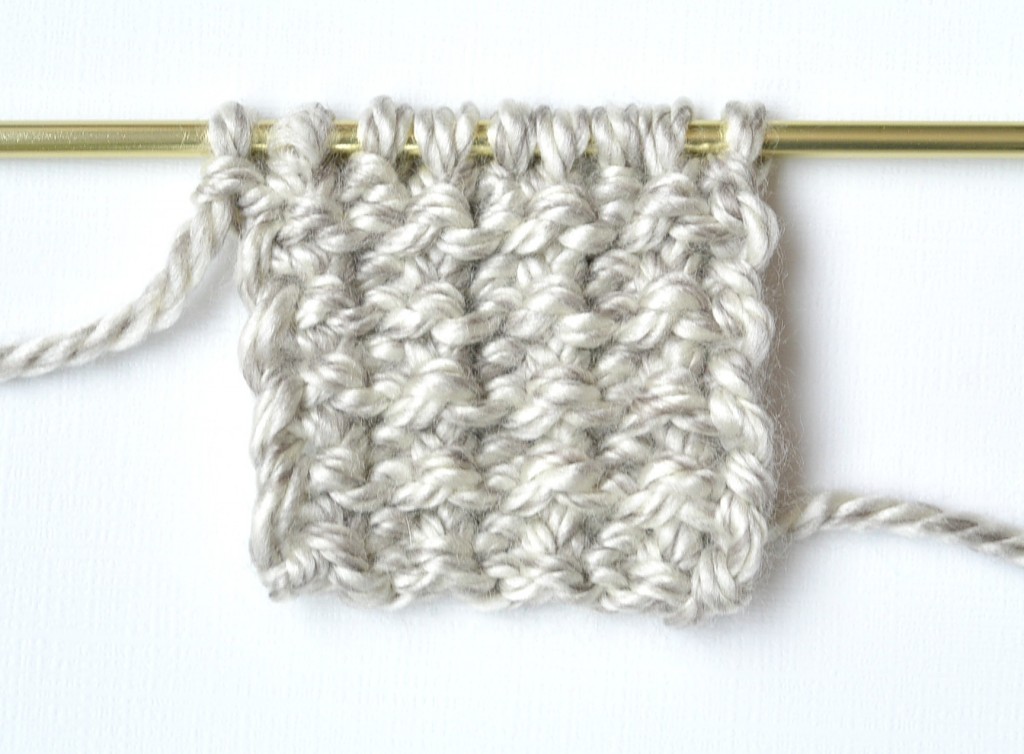 Here's a small swatch that I did with worsted weight yarn.  Feel free to try this out with a variety of yarn and needle sizes!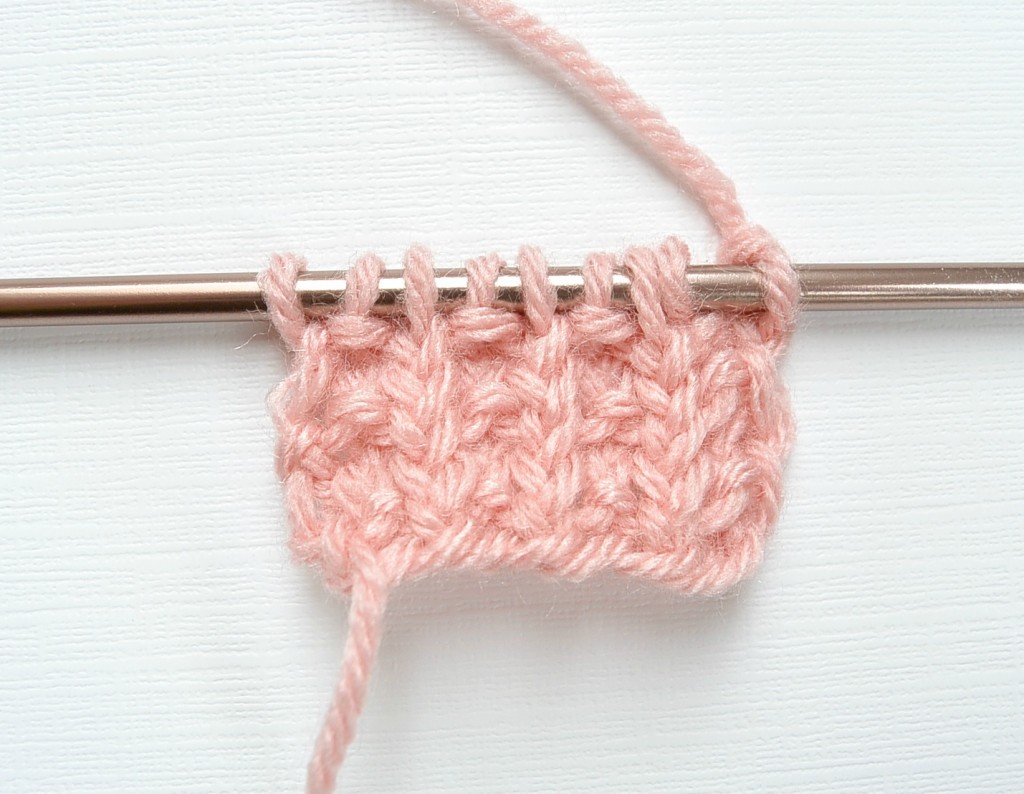 I hope you've enjoyed learning this new, super easy stitch with me today.
Have you tried this stitch before? What would you like to make with this pattern?