Celebrate color with a collection highlighting gorgeous magenta!
Dear Knitting Enthusiast,
It's vibrant. It's joyful. And it's the 2023 Pantone Color of the Year. Welcome Magenta! Join me on a journey to celebrate this perfect shade of red! This color is a must when it comes to knits. It's creative and comforting, and to be honest, it's going to look fabulous in your wardrobe and in your home.
The Color of the Year Knitting Collection features yarns in garnet, cherry red, brick red, ruby, scarlet, burgundy, and maroon. You'll find yarns of wool, cotton, silk, tweed, and linen.
All together, the 2023 Color of the Year Knitting Collection features more than 40 patterns for beginning and intermediate knitters, and challenging projects for advanced knitters.
Plus we're wrapping the 2022 Color of the Year Knitting Collection into this. So you also get 11 additional hand-selected projects that highlight Very Peri, a shade of periwinkle with a distinct blue tone with red and violet undertones. This bold color is so much more than just a mix of blue and purple.
Put them together, you'll find more than 50 projects in the Color of the Year Knitting Collection! Let's take a look at some of the amazing finds in this collection.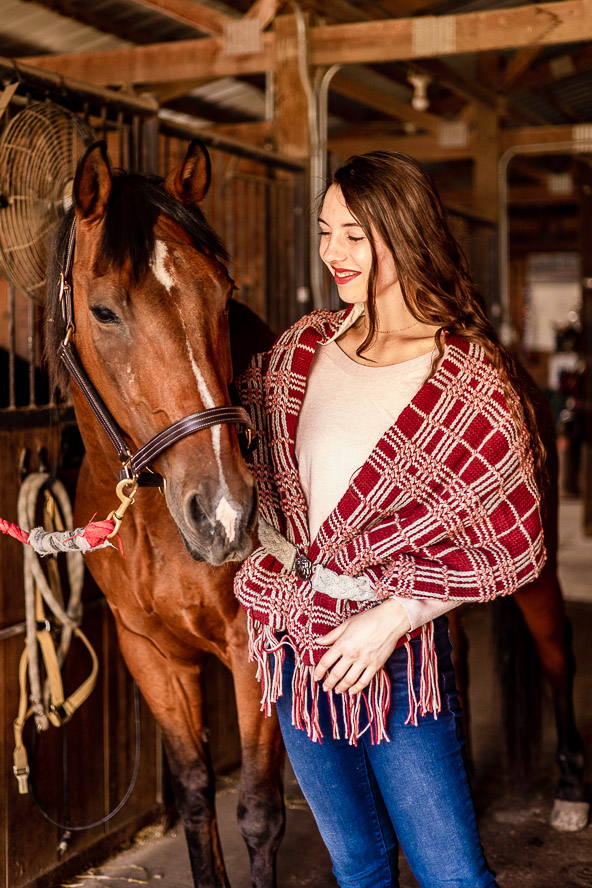 From designer Sophia Minakais, we have the Rowena Plaid Wrap. This is a classic plaid design taken to new heights using stranded colorwork. The worsted weight wool yarn is cozy and comfortable, making it perfect for winter days and cool spring evenings.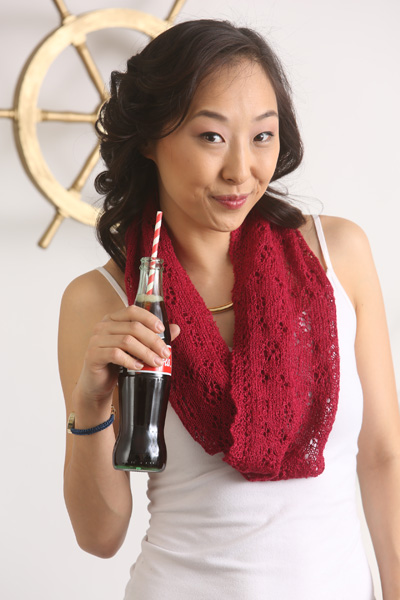 I love, love, LOVE, the Anchors Away Scarf, especially as I sit here dreaming of spring and summer weather. Designed with Alpaca and Silk lace yarn, this infinity scarf is light enough to toss into your bag, and offers just enough warmth for those days when you need that little bit extra to keep out the chill. Nevermind the fact that it's the perfect accessory for so many outfits!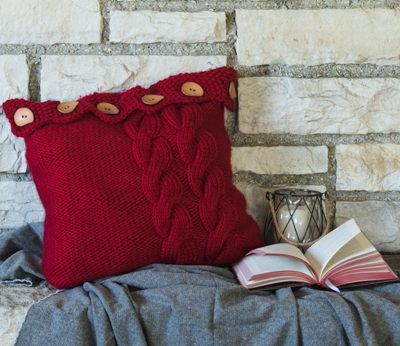 The Scarlet Jumbo Cabled Pillow offers an easy way for beginning knitters to bring a fun and colorful accessory into your home. Featuring two large cables set across a background of reverse stockinette stitch, this pattern is easy to memorize and a delight to make.
More Magical Magenta
The Color of the Year Knitting Collection has something perfect for your home and wardrobe. The Oasis Pillows take advantage of both Fair Isle and intarsia techniques to give you a unique set of home accessories that bring eye-catching design into your space. Or stay cozy outdoors with the Campfire Coals Cowl. This toasty pattern uses stripes and slipped stitches to create an easy, but stunning piece in beige and brick red. For the little cutie in your life, the Granny's Garden Tee: Camellia Version, from designer Neisha Abdulla, is absolutely adorable.
And remember, the patterns in this collection, like every pattern we publish in I Like Knitting, comes complete with:
A full list of all yarn and tools
Row by row instructions
Special stitch instructions
Pattern notes
Detailed, full-color photography
You'll be knitting new and exciting designs in no time. Check out some more of the patterns in the Color of the Year Knitting Collection.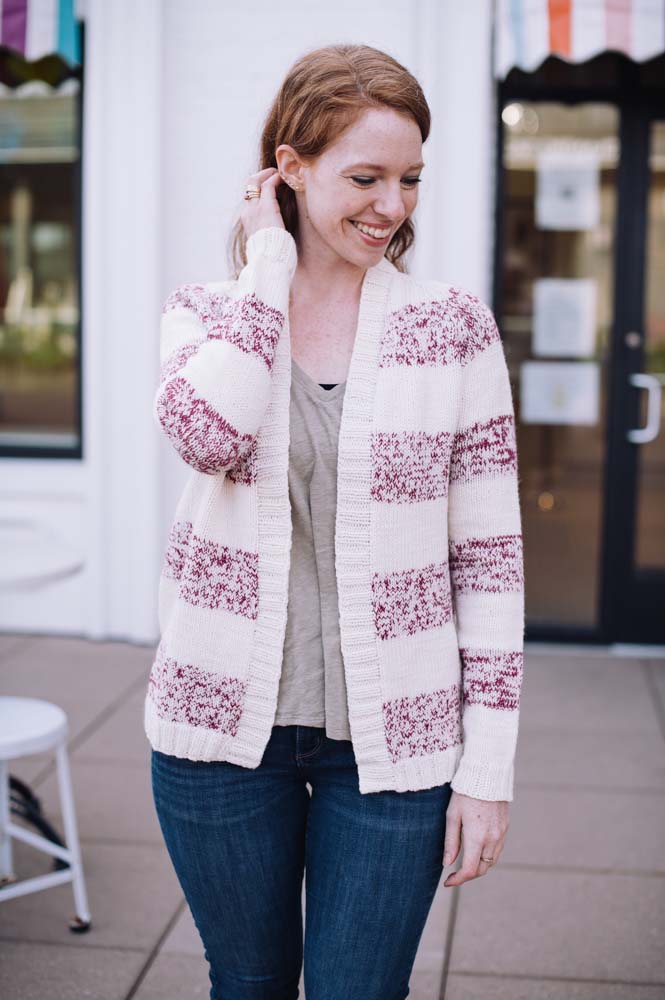 The Alanna Shadow Stripe Cardigan comes to us from designer Theresa Shingler. This pattern combines Merino wool, Falkland wool and mulberry silk through two weights of yarn for a piece that feels every bit as soft as it looks.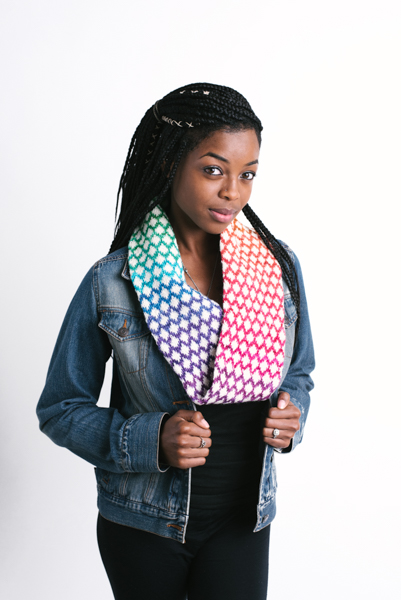 From the 2022 collection, we're also very fond of Sophie McKane's Knit the Rainbow Scarf. This colorful and vibrant scarf is knit using a gradient set of minis and solid color. Wear it long to show off the gradient effect, or double it up to stay cozy. Made of wool and nylon yarn, you'll be comfortable either way!
Whatever you decide to make, have some fun with color in this special Color of the Year Knitting Collection, made just for you!