The ghouls and goblins are ready to play! The first day of fall was just this past week, and October 31st will be here before we know it. Once fall hits, the warm fall and winter knitting patterns are perfect for dressing up, whether you are young or old, and I Like Knitting has some of the best Halloween knitting patterns around. The costumes for the little ones happen to be our favorites, but if you are looking for a bit of spooky Halloween decor or a hat for your favorite guy, we've got you covered there, too.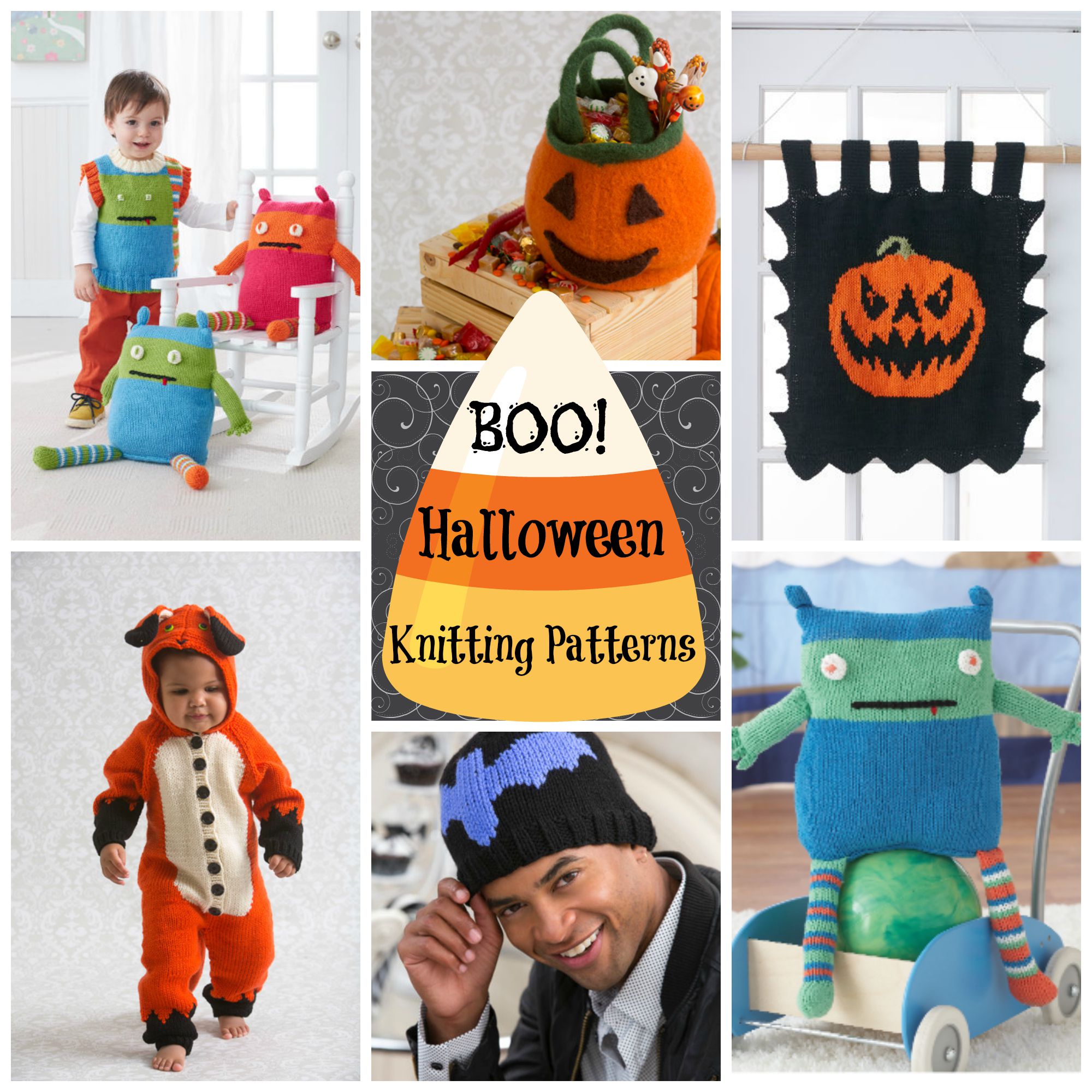 There is still plenty of time to knit these Halloween knitting patterns up, even though it seems like Halloween is right around the corner. Most of these projects are small and portable, so you'll be able to work on them whenever you have a spare moment. The knit Halloween costumes are perfect for wearing all through the cooler months, so don't fret if you think you won't have enough time to finish by the end of October. The little ones will look just as cute all winter long!
Halloween Cuties: Knit Costume Ideas for Baby
---
This Halloween, your little one will be the cutest little creature trick-or-treating. These costumes are a snap to knit up, and can be worn beyond Halloween and all winter long. These aren't your basic Halloween costume that you can pick up on your way through the store, these are costumes that will make everyone stop and "ohhhh" and "ahhhh" over your little one.
What does the fox say?




Whoooo could ever be scared by something so adorable? Complete with leggings, feathers and the cutest owl hat ever, this costume is so fun to knit up!


Nobody will ever forget how cute your little one was this Halloween if you knit up this adorable romper.



Have your kids get involved in the process and let them pick the colors of this bright knit vest pattern.



Spooktacular Halloween Delights: Knit Halloween Patterns
---
Here are a few of our favorite "non-costume" Halloween knitting patterns featured at ILikeKnitting.com. If you're looking for a great seasonally appropriate gift for someone in you life who loves Halloween, one of these fabulous knitting patterns will fit the bill!
This toy is anything but ugly, not even spooky really, but the kids will love him. Make him for your favorite little goblin!



This hat may look complicated, but the bat is added on after you knit the beanie with a duplicate stitch.  Perfect for the beginning knitter who isn't ready to tackle two color knitting!


Do you think you'll get more tricks or more treats when handing out this fabulous felted pumpkin?



Knit Halloween decor has never been easier.