Our June shoot was a blast! We had a lot of fun styling all of the different pieces in this issue and pretending it was summer even though we were indoors. The tricky part about building a magazine is that you have to work so far in advance that the weather usually doesn't cooperate for us here in the Midwest.
For each model, I organize all of the samples and set out props for each shot to make things go smoothly. Organization is definitely key to making the one day shoot a possibility. We show up bright and early to start setting up the room to transform it into a summer paradise.
Of course, we had a little fun along the way. My husband won a life ring at a white elephant party and I decided it needed a face-lift. Plus, minty blue is my favorite color and it matches my nautical living room decor.
Also, we found out that you really can't go wrong with pineapples. Hello instant summer!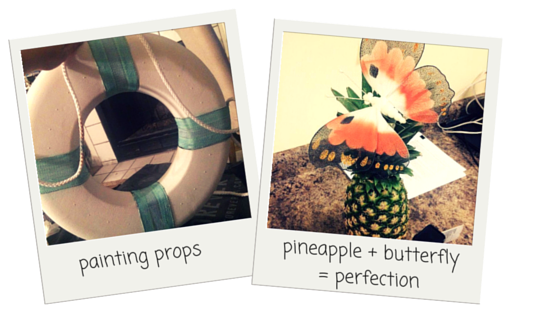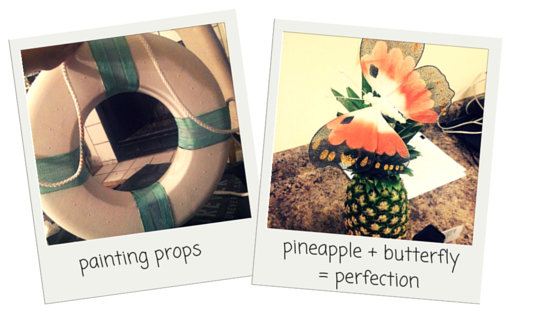 Our models Mara (Off the Coast Top) and Katharin (Pineapple Top) were rockin' the summer theme with summer sodas and of course, pineapples.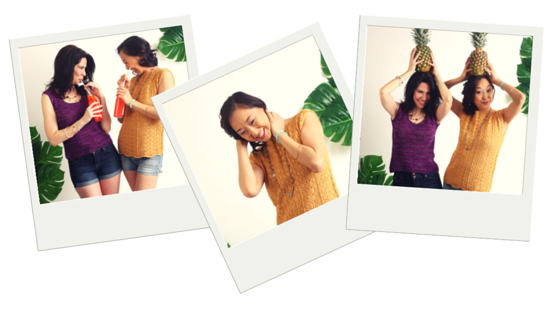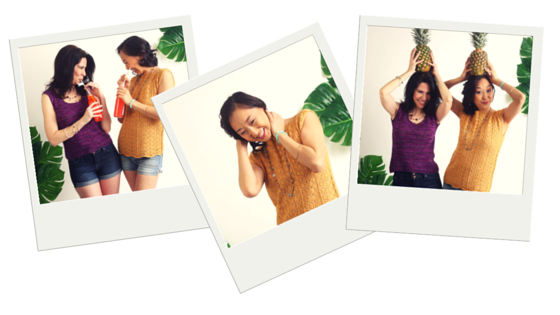 When you shoot photos for 8 hours straight, we get a little silly. It's great to work with such amazing people!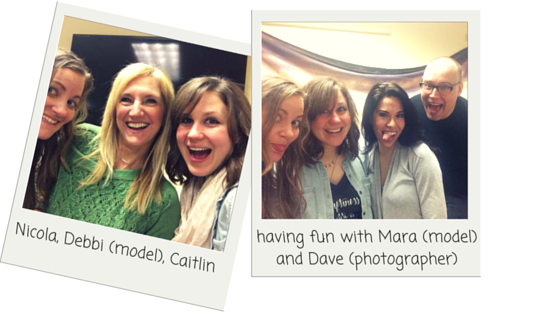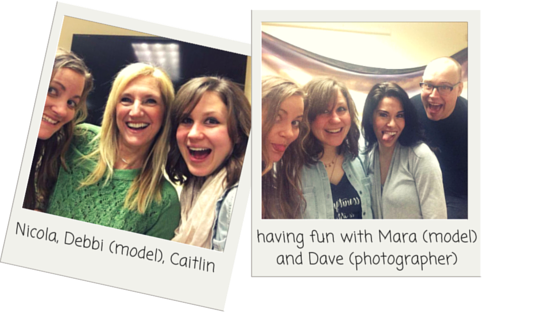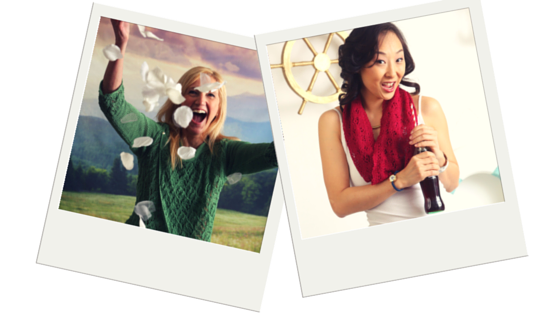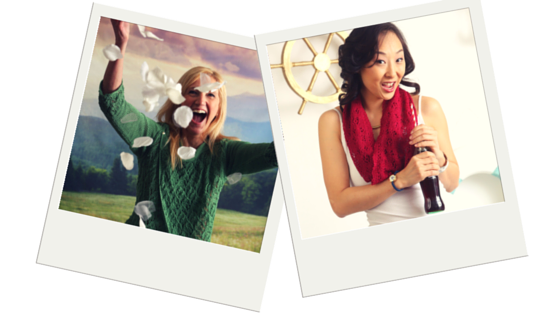 Kids can be unpredictable, but they are always great for a laugh.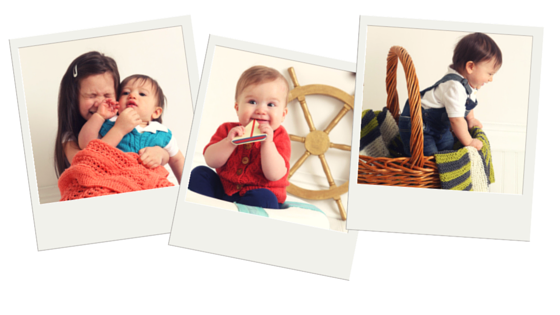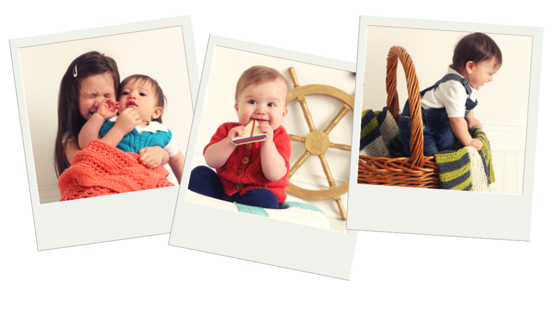 Check out our behind the scenes video below and be sure to download the new issue!