Mary Beth Temple's latest book, Bath Knits: 30 Projects Made to Pamper, will introduce a whole new level of luxury to your knit projects. Released on February 1 of this year, Bath Knits features everything you need to "treat yourself" during your bath time routine. After tackling the classic necessities such as washcloths and hand towels, readers can work up a bathrobe and pair of slippers for the perfect relaxation combo. For an extra special indulgence, there is even a pattern for pedicure socks. Plus, the collection wouldn't be complete without the appropriate décor, which includes wall hangings and bath mats. These examples are just a few of the book's 30 different patterns, all of which feature Mary Beth's signature flair. With themes such as "flower garden," "oceantide," and "sunny days," Mary Beth has made sure there is something to fit every household's style. Knitters of varying skill level will be able to enjoy the book, as the majority of the patterns were designed to be quick and easy.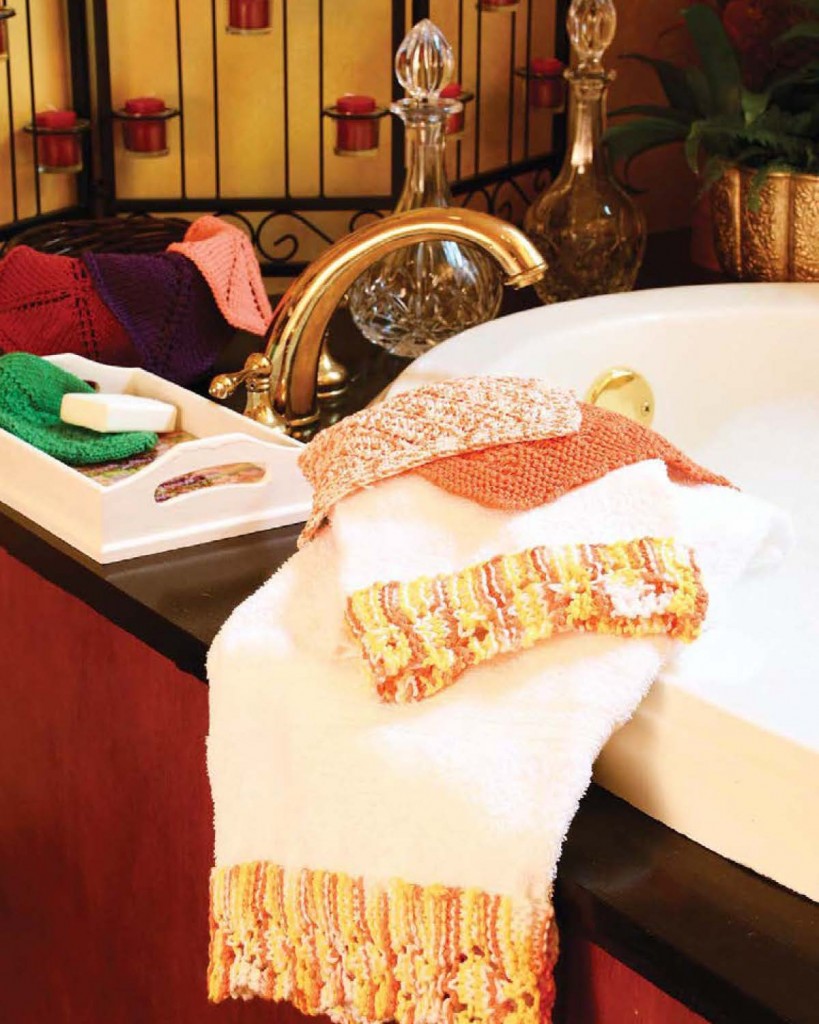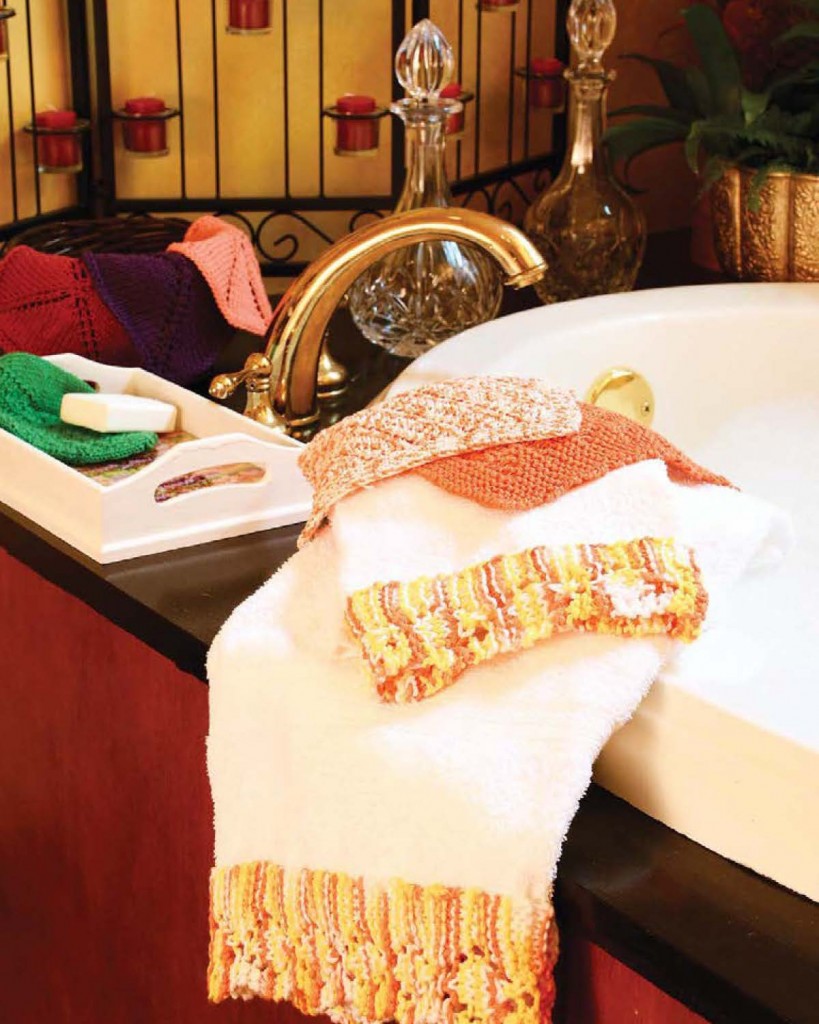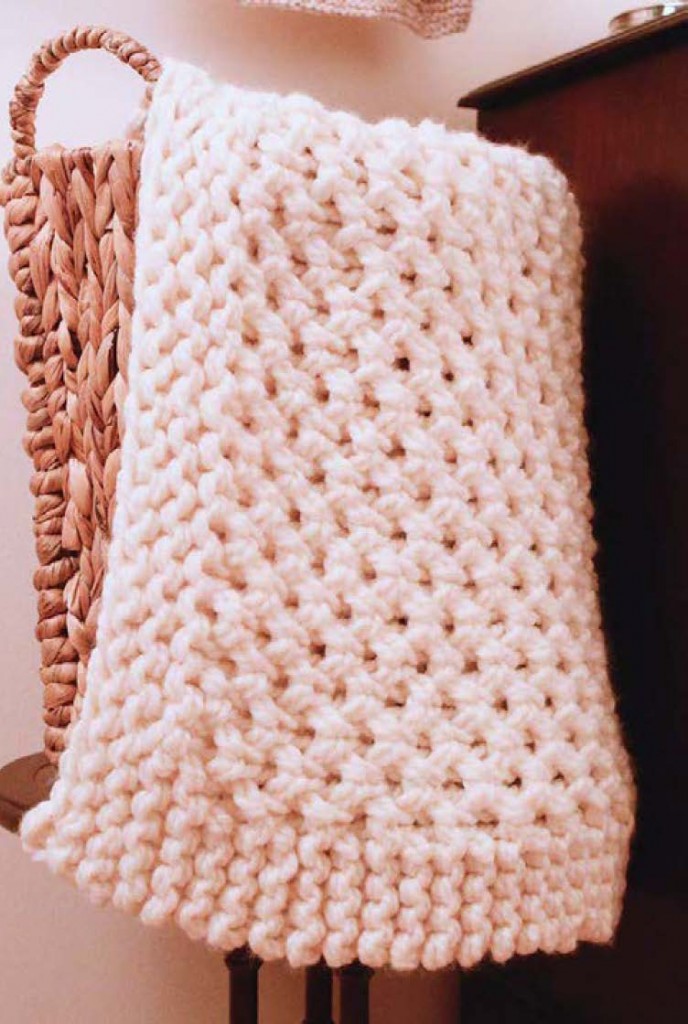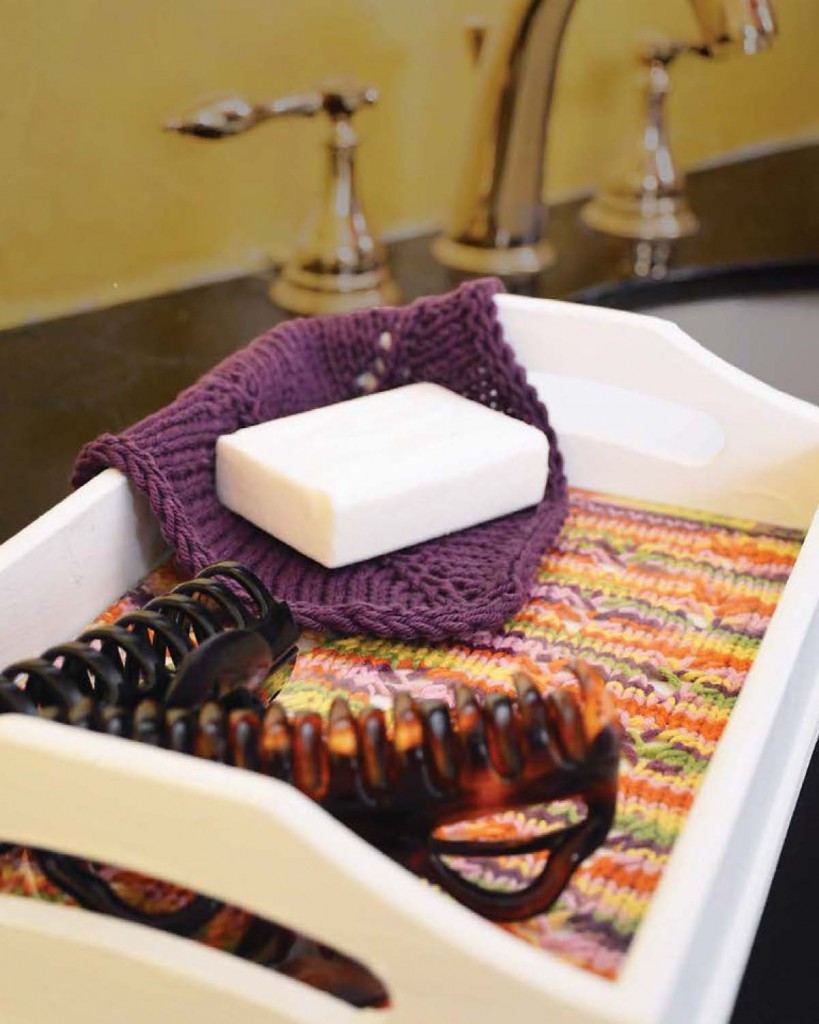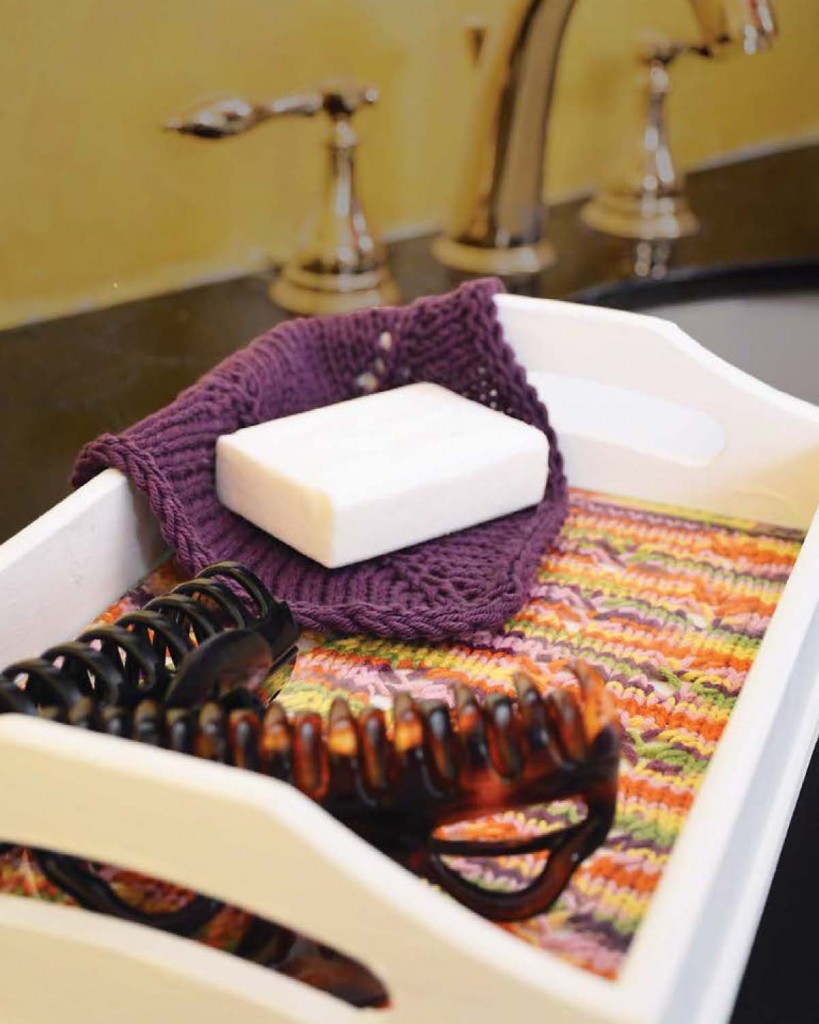 No stranger to designing for publication, Mary Beth has often delighted the readers of our own I Like Knitting and I Like Crochet magazines, with patterns such as Citrus Twist Dishcloths and the Rose Trellis Shawl. Her previous books include Fabulous Fat Quarter Aprons, Hooked for Life: Adventures of a Crochet Zealot (which has a 3.9-star rating on Goodreads), and Arm Knitting, among others. On top of all her writing, Mary Beth also teaches knitting and crochet classes in person as well as through online tutorial videos, and she produces a line of patterns called Hooked for Life, which can be found on her website by the same name or in select yarn stores.
Bath Knits comes in two different formats: a $16.95 paperback or $18.99 eBook (coming soon). However, now is your chance to get a copy for free! We are giving away 2 paperback copies and the yarn to make the Textured Linen Washcloth —all you have to do is leave a comment on this blog post with an answer to our question below!
To give you a sample of what Bath Knits has to offer, we have included a pattern excerpt below. Pick up those hooks and get ready to be pampered!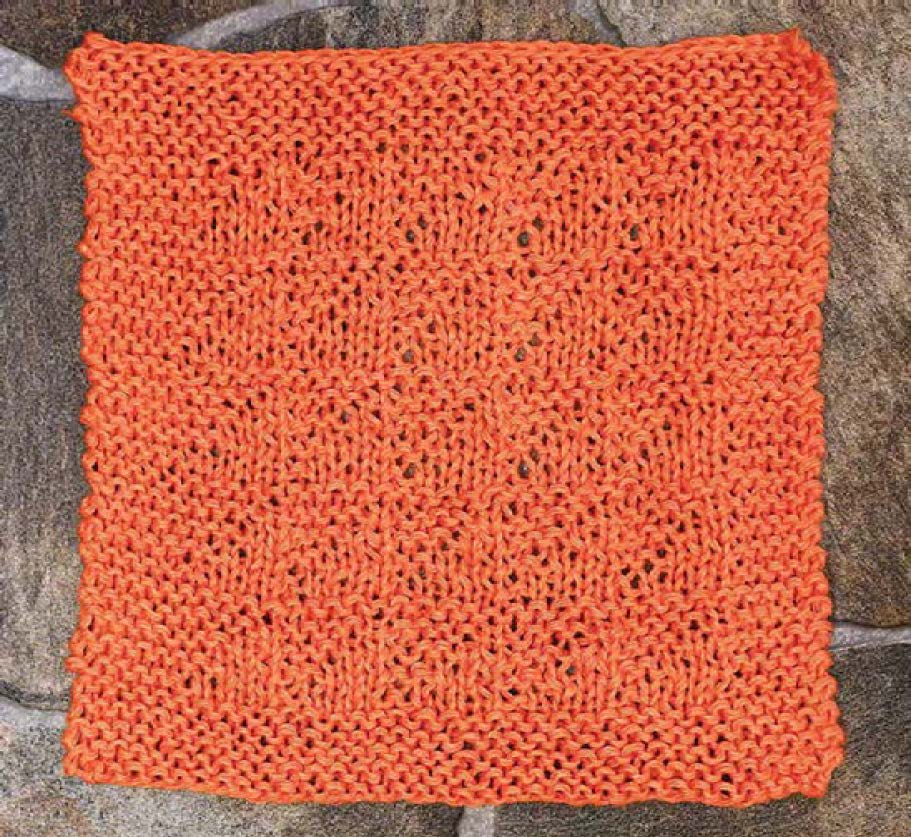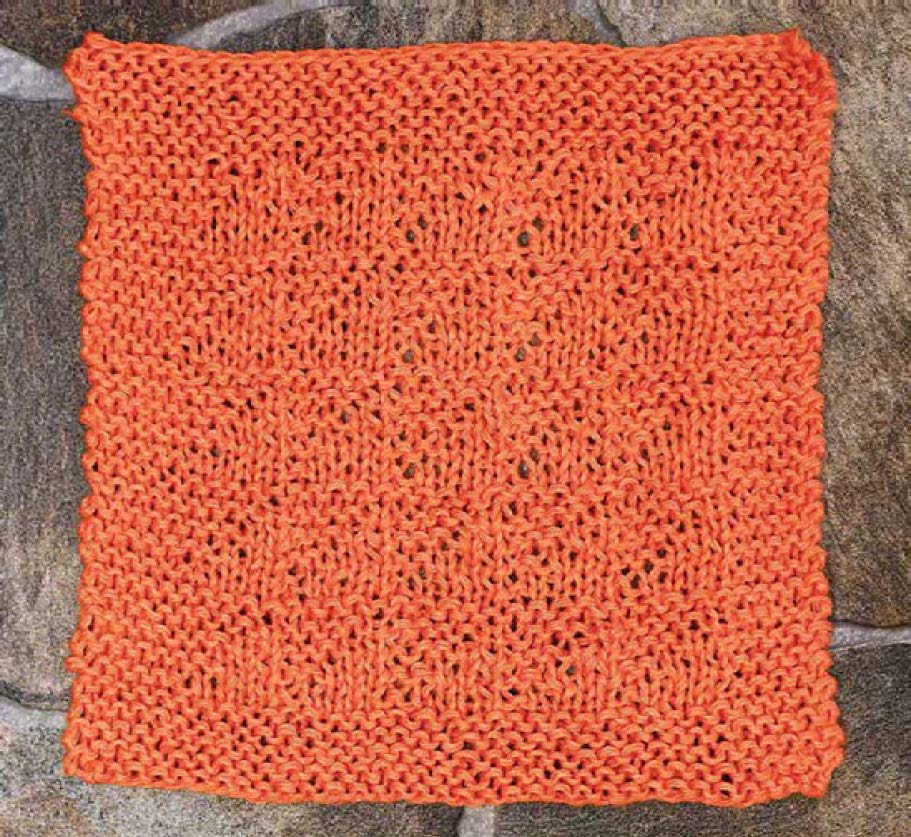 Textured Linen Washcloth
Linen washcloths look terrific and wear like iron—linen is the only natural fiber that is stronger wet than dry! While it might feel a little stiff when you are stitching, the fiber will soften with use and washing.
Tip: Yarn is held double throughout. These make terrific gifts; pair with a soap or a soak for a spa theme.
Finished Size
8″ (20.5 cm) square
Materials: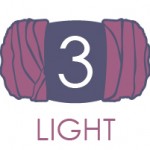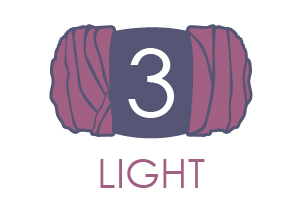 130 yd. (119 m) DK weight #3 linen yarn [shown in Fibra Natura Flax; 100% linen; 1.7 oz. (50 g), 137 yd. (125 m) per skein]
1 skein #03 Orange
U.S. size 5 (3.75 mm) knitting needles, or size needed to obtain gauge
Tapestry needle
Gauge
19 sts and 32 rows in pattern st = 4″ (10 cm)
Washcloth
With yarn held double, cast on 30 sts.
Knit 10 rows for border.
Triangle Stitch Section
Row 1 (WS): K5, *k1, p4. Rep from * across until 5 sts remain, k5.
Row 2 and all remaining RS rows: Knit.
Row 3: K5, *k2, p3. Rep from * across until 5 sts remain, k5.
Row 5: K5, *k3, p2. Rep from * across until 5 sts remain, k5.
Row 7: K5, *k4, p1. Rep from * across until 5 sts remain, k5.
Row 9: Knit.
Rep Rows 1–10 for pattern 4 times more.
Knit 10 more rows for second border.
Bind off.
Weave in ends.
Click here for the diagram: Linen Washcloth Diagram Excerpt
[EXCERPT from BATH KNITS: 30 PROJECTS MADE TO PAMPER, published by Stackpole Books, an imprint of Globe Pequot. Copyright © 2017 by Mary Beth Temple, photography by Kimberly Brandt, paperback ISBN 978-0-8117-1657-4; ebook ISBN 978-0-8117-6368-4.]
[Excerpt prepared by TPC Ink, released with permission of editor C. Derr—02/10/17]
Official Rules for Giveaway:
Leave a comment on this blog post answering our question below
Each comment will count as an entry, and the winner will be chosen at random after all the comments have been tallied.
The winners will be announced here on this blog post at the end of the day on April 21, 2017 as well as contacted by the email address provided. Comments posted after the announcement will not be counted.
Contest open to anyone 18+ in US and/or Canada
What have you knit in the past for your bathroom?
Congrats to Louise Mathews!
"I have knitted a backscrubber and lots of the facial pads. I love knitting my own dishcloths also"
Congrats to Brenda Anderson!
"No, but I crocheted a washcloth. I am looking forward to knitting something."
We hope you both enjoy this book and yarn to knit more things for your bathroom!
Our two runner up winners will receive a copy of the book as well!
Congrats to Sarah Smith!
"Love knitting wash cloths especially with soft yarns. Give them as gifts with a pretty soap. Thinking about cloths and towels for babies as I love making infant hats for charities here. Your ebook sounds great!"
Congrats to Joy!
"Have only made dishcloths would love to make something different book looks very interesting"
Thank you all for participating in this giveaway and we hope you enjoyed this sneak peek into Mary Beth Temple's Bath Knits: 30 Projects Made to Pamper.