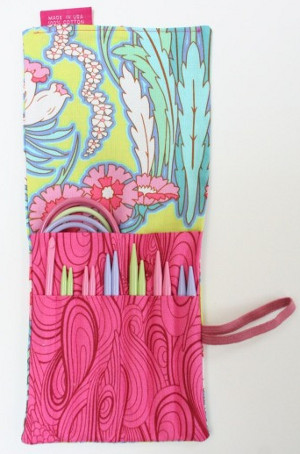 Denise2Go Essential Interchangeables for Knitters
Cost: $44.95-$59.95 per kit, depending on size and materials of case.
For all you knitters on the go, how often have you readied your project bag for a trip and been unsure of what exactly you need to take? Should you take multiple projects and multiple needles? What if they get lost somewhere at the bottom of your bag? Denise2Go Essential Interchangeables for Knitters is the perfect knitting travel companion – it stores multiple sets of needles in differing sizes so that whatever projects you want to pack, you'll have a set of needles in a size to match. Each kit comes in varying materials and different design options, so you can pick the case that best fits you, and the needles themselves.
From the October 2014 issue