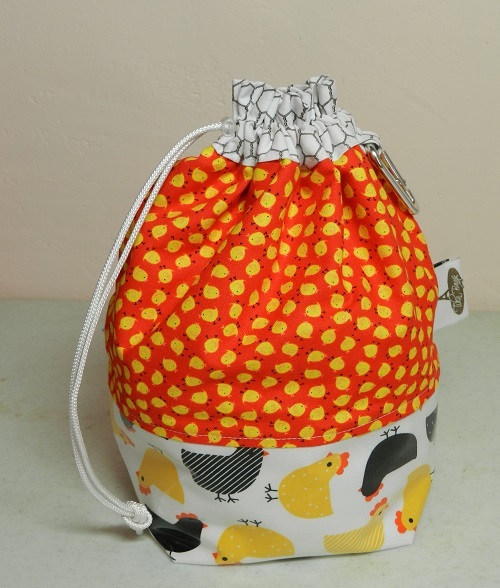 Tika Bags Slick Wristlet – Sock Project Bag
Cost: $28 per wristlet.
Everyone needs more project bags, especially if you have multiple works in progress. This adorable wristlet bag, a carabiner is included to attach to your clothes for ever-present and always on-hand knitting, comes in 10 colorful prints including ladybugs, Russian nesting dolls, owls, chickens, foxes and more. The bag is 10" tall (when fully expanded) on a 5" x 5" base, is fully lined and comes with a laminated bottom.
From the June 2015 issue