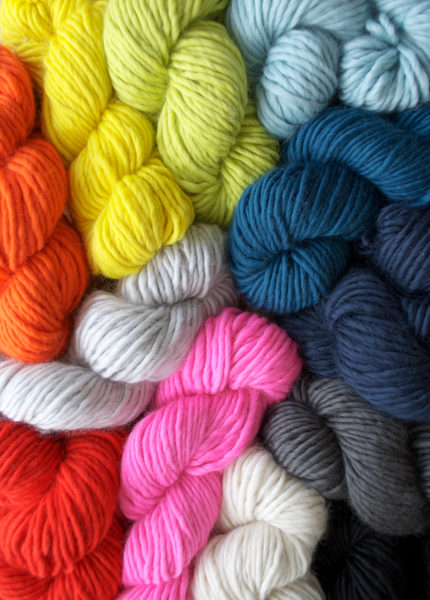 Purl Soho Super Soft Merino
Cost: $19.50 per skein.
Sometimes you need to splurge on yarn, and the best place to do that is Purl Soho. Their Super Soft Merino Yarn is made from 100% Peruvian merino wool, making for a luscious yarn that will create gorgeous projects time after time. The cozier yarn is perfect for a comfy cowl or cuddly baby blanket, and once you start using it you will not want to stop. In 31 different colors like Lichen Green, Oyster Gray, Pink Grapefruit, and Heirloom White, there is a color for everyone to love, and there is definitely a color that will match your pattern.
From the October 2015 issue