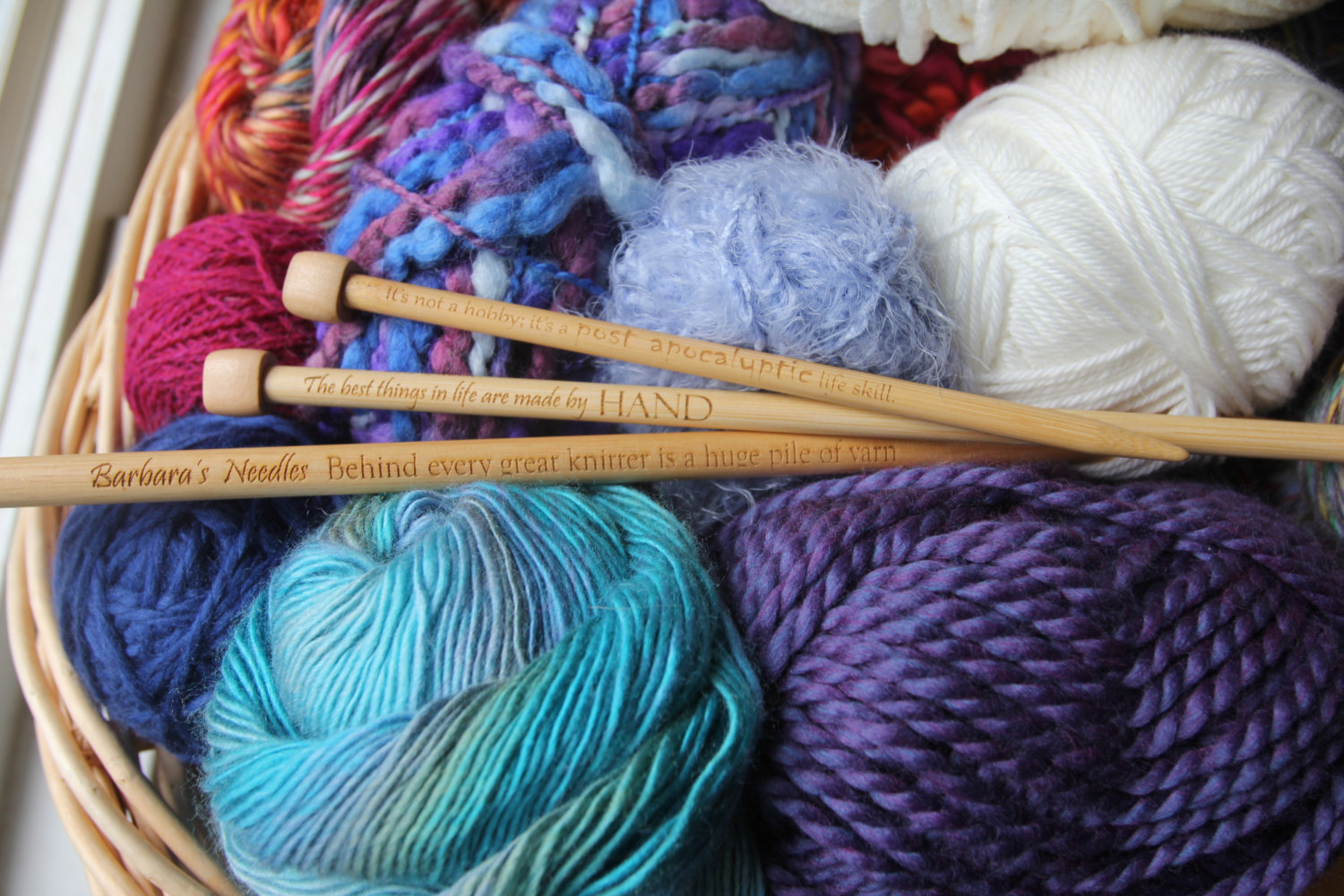 Personalized Engraved Knitting Needles
Cost: starting at $13.93 per per set (depending on customization options).
Never misplace or confuse your needles with someone else's with your own personal engraved knitting needle set. Available in your choice of US size and in 9 or 13 inches in length, these bamboo needles are incredibly smooth and work wonderfully with any type of yarn. Choose the same message for both needles or customize each one separately – you get 60 characters to work with (per needle). With font options and the ability to add little graphics, these knitting needles are the perfect thing to gift yourself (or any other fabulous knitter you know)!
From the February 2016 issue