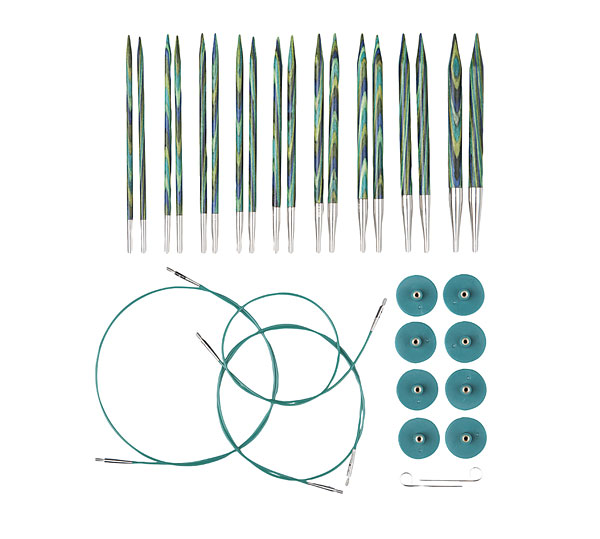 Options Interchangeable Caspian Circular Knitting Needle Set
Cost: $59.99 per set.
Starter sets are perfect for any knitter, whether a beginner or a pro, because they offer so many options in one convenient purchase, and the Options Interchangeable Circular Knitting Needle Set is no exception. Adorned with swirls of oceanic colors, this Caspian set comes with a clear vinyl case to store everything, nine knitting needle tips, two cables of different lengths, eight end caps and two cable keys. Of course, should you need more end caps or different cable lengths, you can always purchase them separately to grow your collection.
From the August 2015 issue