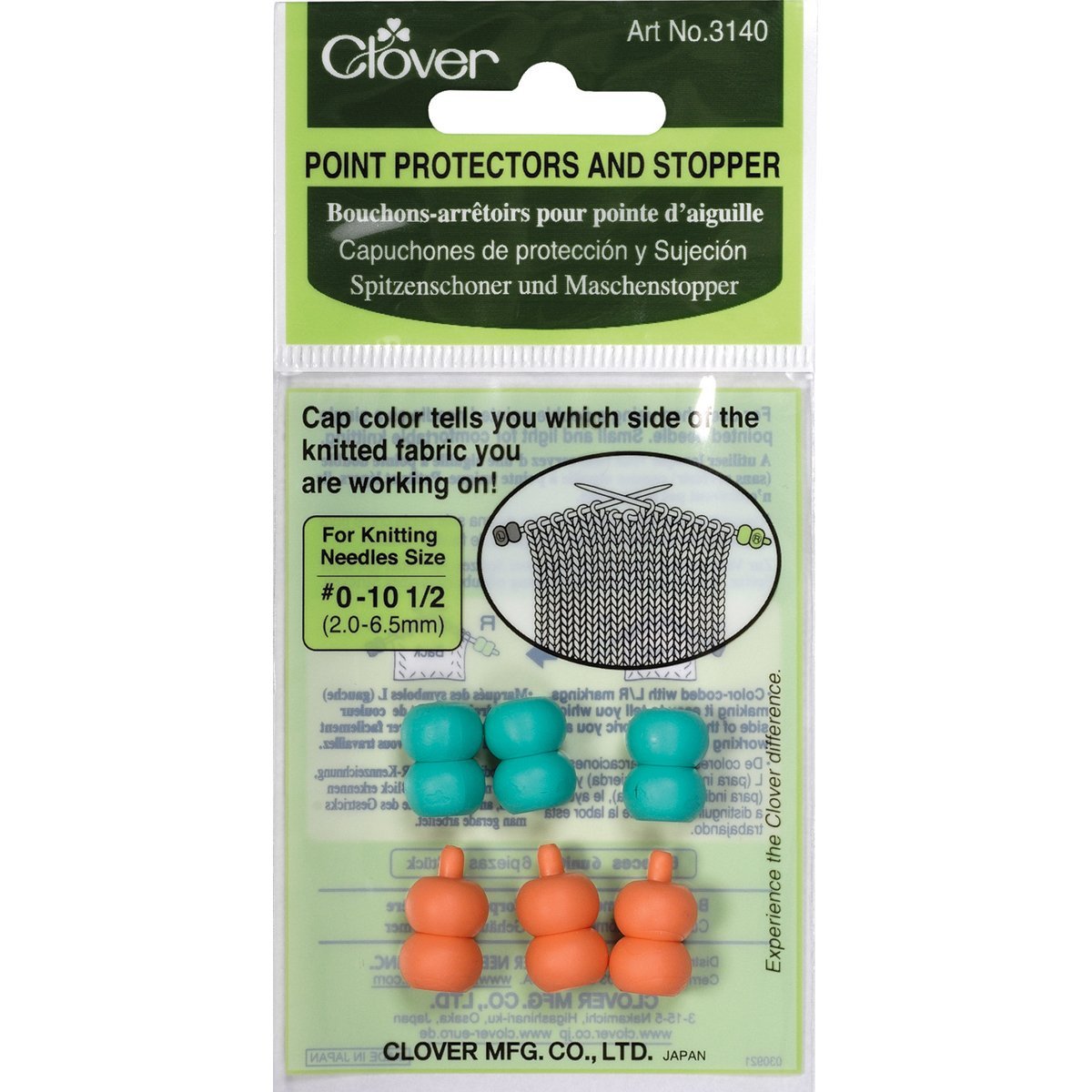 Knitting Needle Point Protectors and Stoppers
Cost: $4.99 per three pairs.
Double-pointed needles can often be used when a single-pointed needle is called for, but then you have to be extra cautious that your stitches don't fall off the other end. In those instances, you need a set of Clover Point Protectors and Stoppers on the ends of your needles to keep your stitches in place. The cap color helps you keep track of which side of fabric you are working on. This package comes with three pairs of point protectors for knitting needle US sizes 0 (2.0 mm) through 10.5 (6.5 mm).
From the June 2015 issue