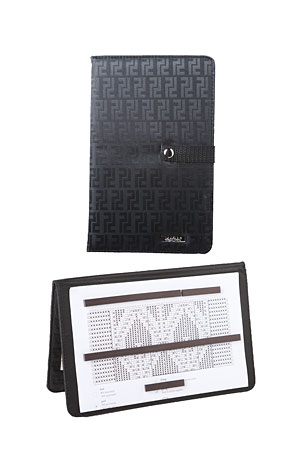 Knitting Chart Keeper
Cost: $12.99 per keeper.
Never lose track of your chart progress again with this knitting chart keeper from KnitPicks. This magnetic keeper is equipped with four magnets that hold your chart in place; it even keeps track of your progress after closing and reopening it between knitting sessions. This keeper is covered in a sturdy fabric to ensure its durability and prolong its life. The Knitting Chart Keeper measures 12″ x 9″ opened flat and 9″ x 6″ closed.
From the February 2016 issue