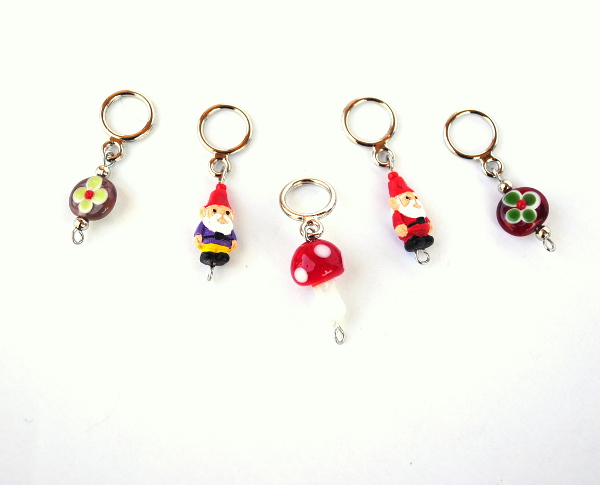 Garden Gnome Stitch Markers
Cost: $14.00 per set of five markers.
Stitch markers are an essential part of any knitter's tool kit, and these Garden Gnome Stitch Markers are the perfect addition to an ever-growing collection. Funny little helpers like these will save you time counting and are perfect for both simple and complex patterns. These closed markers are essential for any knitting pattern, and they make a great gift for your friends or for yourself. Don't worry about losing a ring in your stitches; your little gnome friends and accessories will still stand out against your pattern.
From the December 2015 issue