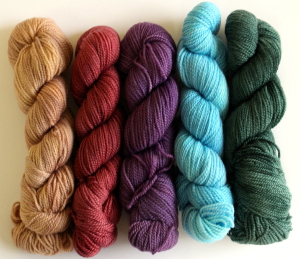 Frabjous Fibers' Wonderland Yarn
Cost: $23 per 113g/512yds skein.
Did you know that yarn can be magical? At least it can be when you're working with Frabjous Fibers' Wonderland Yarn line. Each yarn name and color is inspired by the classic Lewis Carroll story, Alice in Wonderland. Knitters can choose from the Cheshire Cat fingering weight yarn, the March Hare worsted weight yarn and the TweedleDeeDum bulky yarn. Each yarn is soft, light and perfect for wearing next to your skin.
From the December 2014 issue