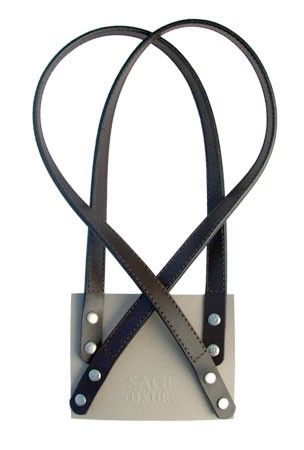 Flat Leather Handles
Cost: $48.00 per pair.
A pair of Flat Leather Handles from Sage Luxury is something every knitter needs handy. These no-sew handles are 21" long, perfect for any project, and are easily customizable with two metal options, Solid Brass and Solid Nickel Brass, and three color options, Tan, Black, and Chocolate. These handles give your bag a designer image without the effort, as the Chicago screws make attaching the handles simple. After knitting your project, the last thing you need to worry about is knitting and attaching a pair of handles or sewing on something you bought, so give yourself a break and a treat with this luxurious pair.
From the October 2015 issue