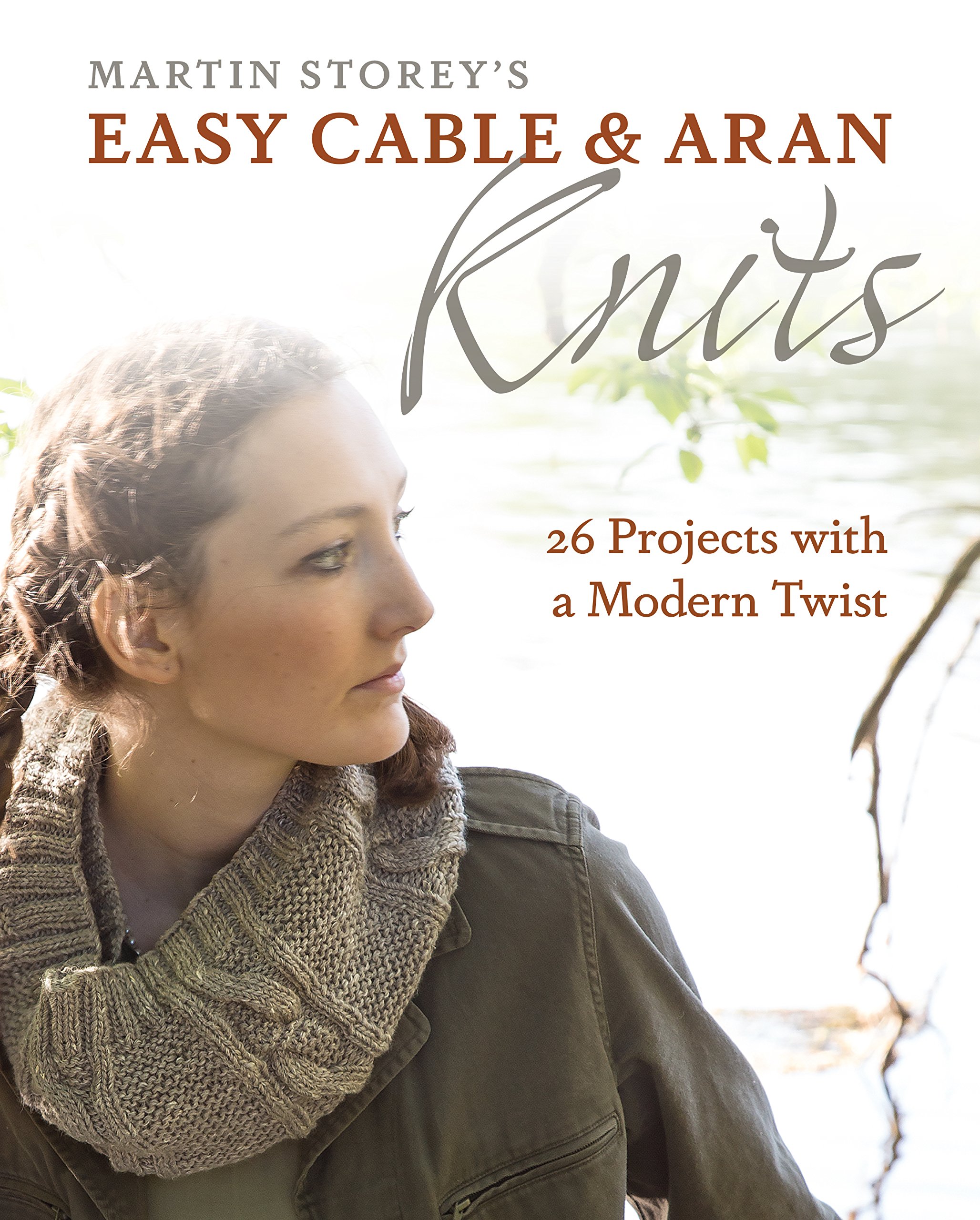 Can't get enough of that gorgeous cable stitch in your life? Easy Cable and Aran Knits is here to provide you with 26 amazing patterns created by Martin Storey, inspired by the classic Aran sweater design. This book has everything: scarves, hats, mittens — and obviously — sweaters! Are you new to the cable stitch? No worries; this book has step-by-step instructions with easy-to-follow charts that'll help your project slide off your needles with ease.

Official Rules for Giveaway:
Leave a comment on this review answering our question below.
Each comment will count as an entry, and one winner will be chosen at random after all the comments have been tallied.
The winner will be announced here on this blog post as well as contacted by the email address provided. Comments posted after the announcement will not be counted.
Contest open to anyone 18+ in US and/or Canada
Cabled sweaters or cabled accessories?
**This giveaway is now closed**
Congratulations to Lorraine P.! Enjoy your new book and be sure to send us a picture of anything you choose to knit from this book!
Thank you all for entering our giveaway and stay tuned for more exciting opportunities to win!
Paperback, 128Pages, $24.95, 978-1570768972
From the October 2018 issue