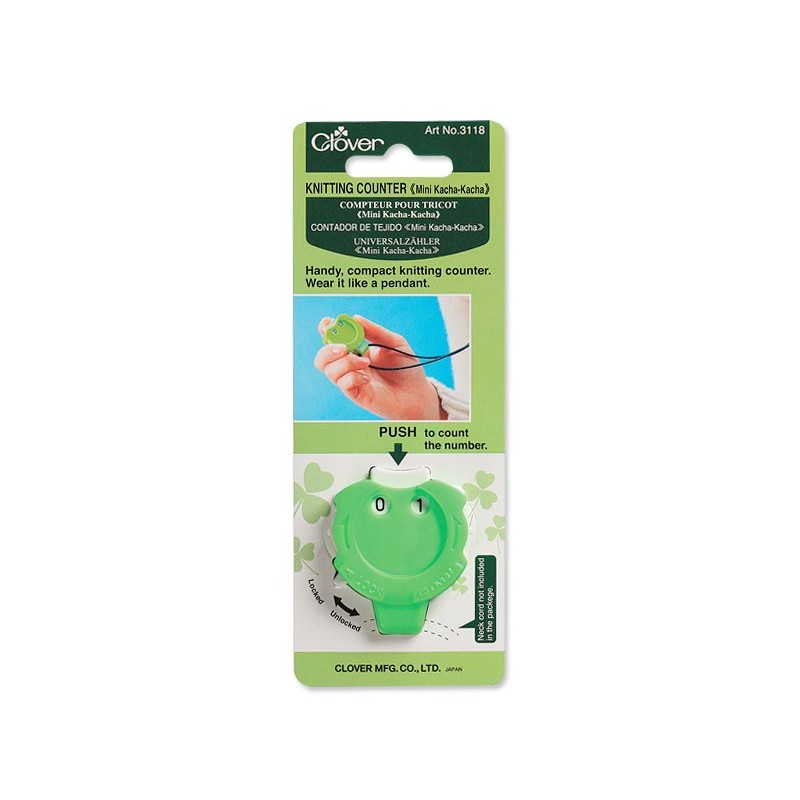 Knitting Counter (Mini Kacha-Kacha)
Cost: $10.50 per counter.
No matter the difficulty of the knitting pattern, it's always important to keep track of your stitches to ensure you don't drop a stitch or accidentally add one. Clover's mini knitting counter is small and easy to use. Plus, it's made to be placed on a chord (not included) which allows it to be worn like a pendant. Keep your work tidy and organized and never lose track of your stitches again!
From the April 2015 issue