The Vest Dressed Knitting Collection
Table of Contents
Venture beyond the realm of sleeves and set sail for the captivating shores of vests – a knitting endeavor that promises both ease and enduring style. Bid farewell to the familiar isle of sleeves and welcome the liberating simplicity of vests into your repertoire. These patterns stand as time-tested investments in your wardrobe, offering an air of timeless sophistication that transcends fleeting trends.
As autumn's breath begins to whisper through the air, vests emerge as the perfect companions for those transitional days when the chill of the season lingers in the shadows, but the full embrace of autumn is still on the horizon. With no sleeves to contend with, these vest patterns invite you to embark on a knitting journey unencumbered by the intricacies of armholes and cuffs.
Vests are the epitome of versatility, seamlessly transitioning from the layered ensembles of fall to the brisk awakenings of spring. They lend an air of contemporary chic to any outfit, effortlessly elevating your style. With a vested interest in celebrating the splendor of autumn, these patterns are crafted to complement your seasonal wardrobe with a touch of undeniable flair.
As you embark on this vest-knitting journey, revel in the freedom and creativity that comes with each stitch. No sleeves to fuss over, just the soothing rhythm of the needles and the promise of a wardrobe essential in the making.
---
Features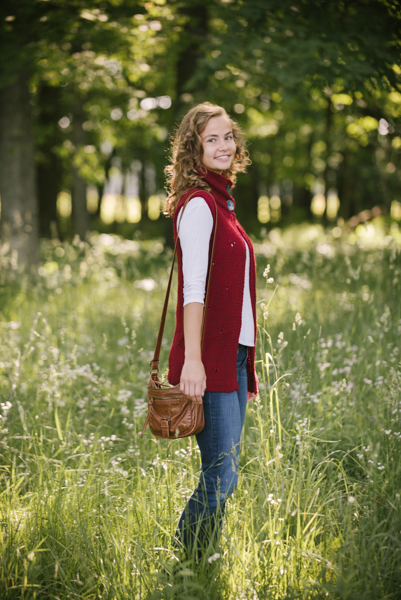 This unique design features a vest with a buttoned cowl neckline for extra coziness. Casual glam at its finest, this vest is knit from the bottom up and will fly off your needles. Wear it with a simple tee and a pair of jeans. Read More
---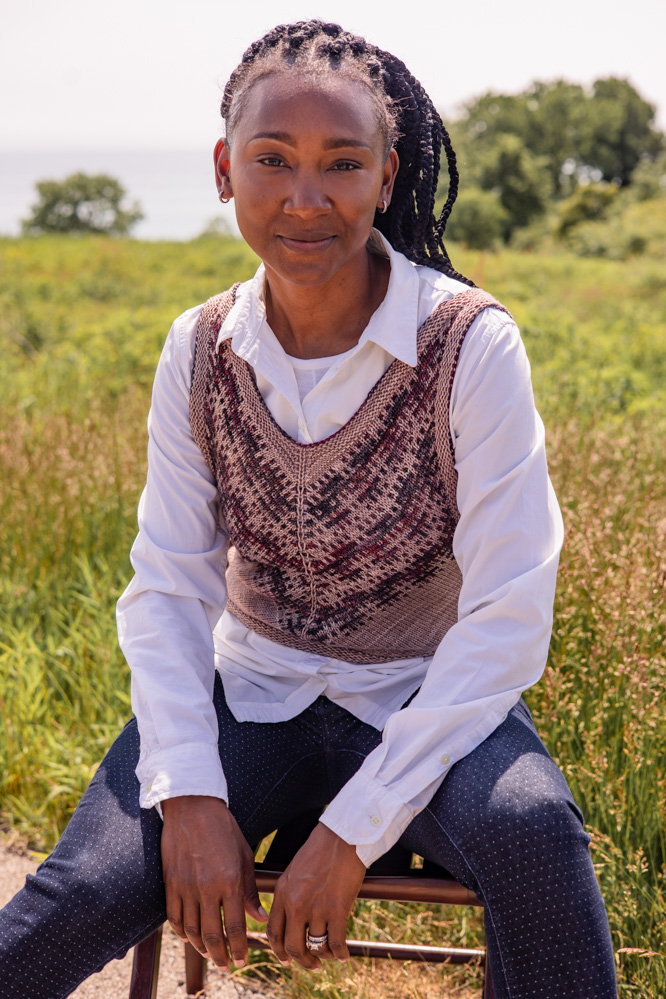 Ready for a challenge? Let's have some fun trying a bottom-up bias construction together with a colorwork mosaic pattern. The charted instructions, together with the written pattern will make an enjoyable and straightforward knit. Read More
---
In This Collection