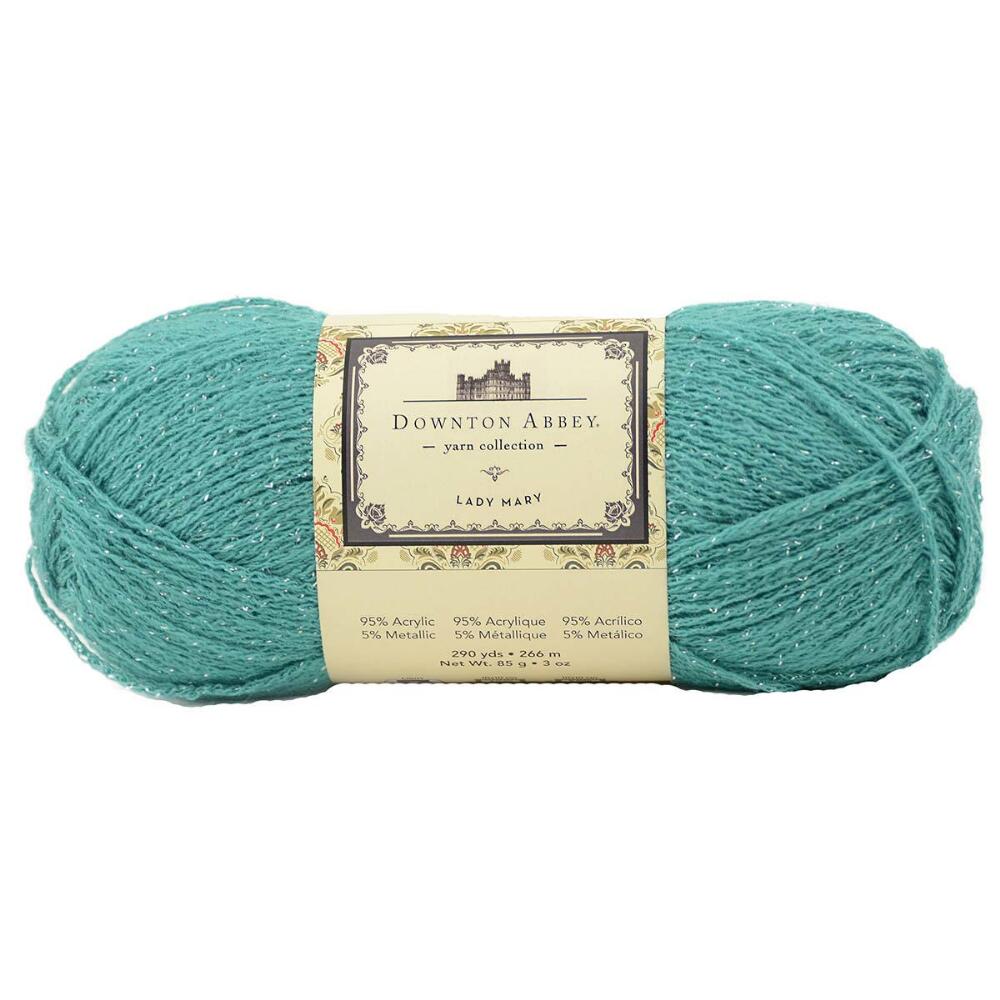 Premier Yarns Downton Abbey Collection
Cost: $5.99 per skein.
Do you need more of a Downton Abbey fix? Premier Yarns has their own Downton Abbey collection featuring four unique colorways that pay homage to four of the show's most-loved characters. Choose from Branson (an olive-toned, bulky weight yarn made from acrylic and wool), Lady Mary (a teal shade with a slight sheen, a light weight yarn made with acrylic and glitter), Lady Sybil (a delicate pink, fine weight yarn made from angora and mohair) and finally Matthew (a dusty blue and medium weight yarn made from acrylic, wool and viscose). Each skein is between 3 and 3.5 oz.
From the February 2016 issue