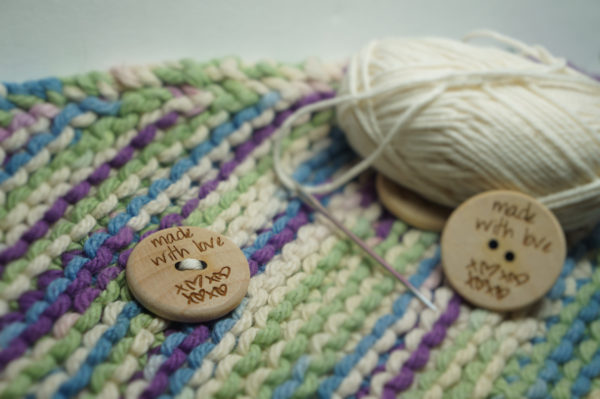 "Made With Love" Buttons
Cost: $8.50 per 10 buttons.
The perfect finishing touch for all of your new projects, RememberWynn's "Made With Love" Buttons will show everyone you knit for that you are thinking of them. With an adorable "xoxo" design in hearts, these pretty buttons would look great on any project. Although they come unstained, they are stainable, so you can match your stain color to your project. Put these on the inside of a sweater, use them as a button for a cowl, or create fold-back mittens and use these buttons to help the top of the mitten stay back.
From the October 2015 issue