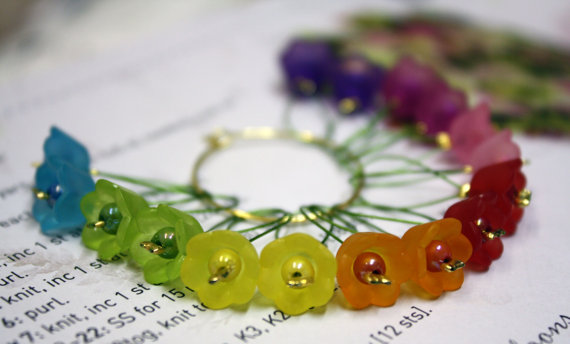 Knitting Stitch Markers in Summer Flowers
Cost: $9.12 per set of 16.
Stitch markers are essential for knitters. Why not spruce up your accessories and have some fun with your knitting with custom floral stitch markers? These lightweight beads come in a variety of colors and are perfect for adding some sunshine to your work. These markers won't snag as you work and will fit up to a US size 9 (5.5 mm) needle.
From the June 2015 issue