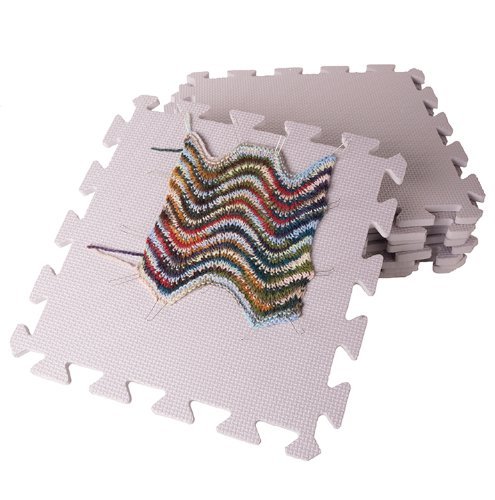 Knit Picks Blocking Mats
Cost: $24.99 per set of nine.
If you've been looking for a convenient and easy way to block your knit items, and you don't want to deal with cumbersome blocking boards, give these Knit Picks Blocking Mats a try. For $25, you get a set of nine interlocking foam rubber mats to create the blocking surface in the right size and shape that you need. Each individual mat is 12" and 3/8" thick and is dual-sided – one size is smooth and the other is textured. When you're all done blocking your items, simply dismantle your surface and put the pieces away.
From the June 2015 issue