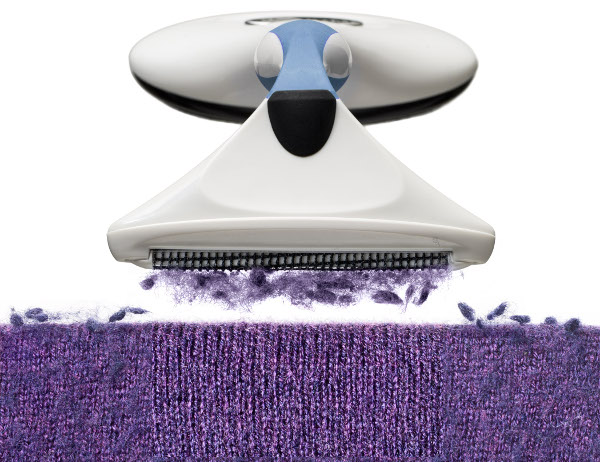 Gleener: Ultimate Fuzz Remover
Cost: $19.95 per item.
Pulling a sweater from storage and seeing little pills all over it is enough to make you go crazy. Looking for a de-pilling device that is gentle enough to not wear holes through your clothes, but strong enough to remove all of those annoying pills from your sweater is too time consuming. Kim Cole decided she was done searching through product reviews and wrecking sweaters, so she created the Gleener to work on all kinds of knitted fabrics! With three blades for large pills, fine wools and delicate cotton and silk blends, the Gleener will make your sweaters look brand new. It doesn't stop at pills, however, and comes with two handy features: a built-in lint brush and a pet hair attachment.
From the December 2015 issue