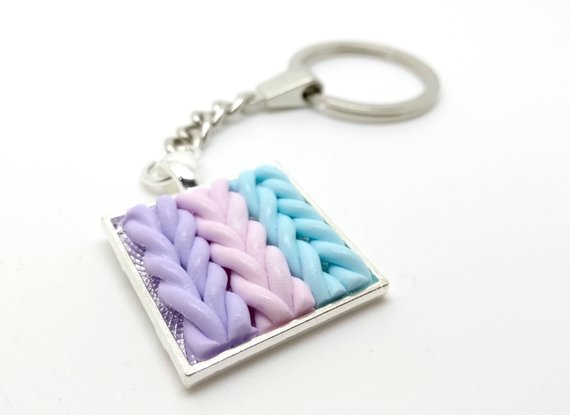 Each one of these polymer clay keychains are unique and beautiful in these three pastel shades. This keychain makes a sweet gift for your knitting buddies or even for your project bag. The braided texture of the clay looks just like knitted fabric — you're sure to get compliments!
Subscriber-Only Content. Please Log In.
You are trying to access subscribers-only content. If you are a subscriber, please log in.
If you are not a subscriber, click here to see subscription offers.
Subscribers will have unlimited access to inspirational crochet patterns, crochet tips and tutorials, interviews and more!
From the August 2018 issue